Some manufacturers are already acting on Trump's tax plan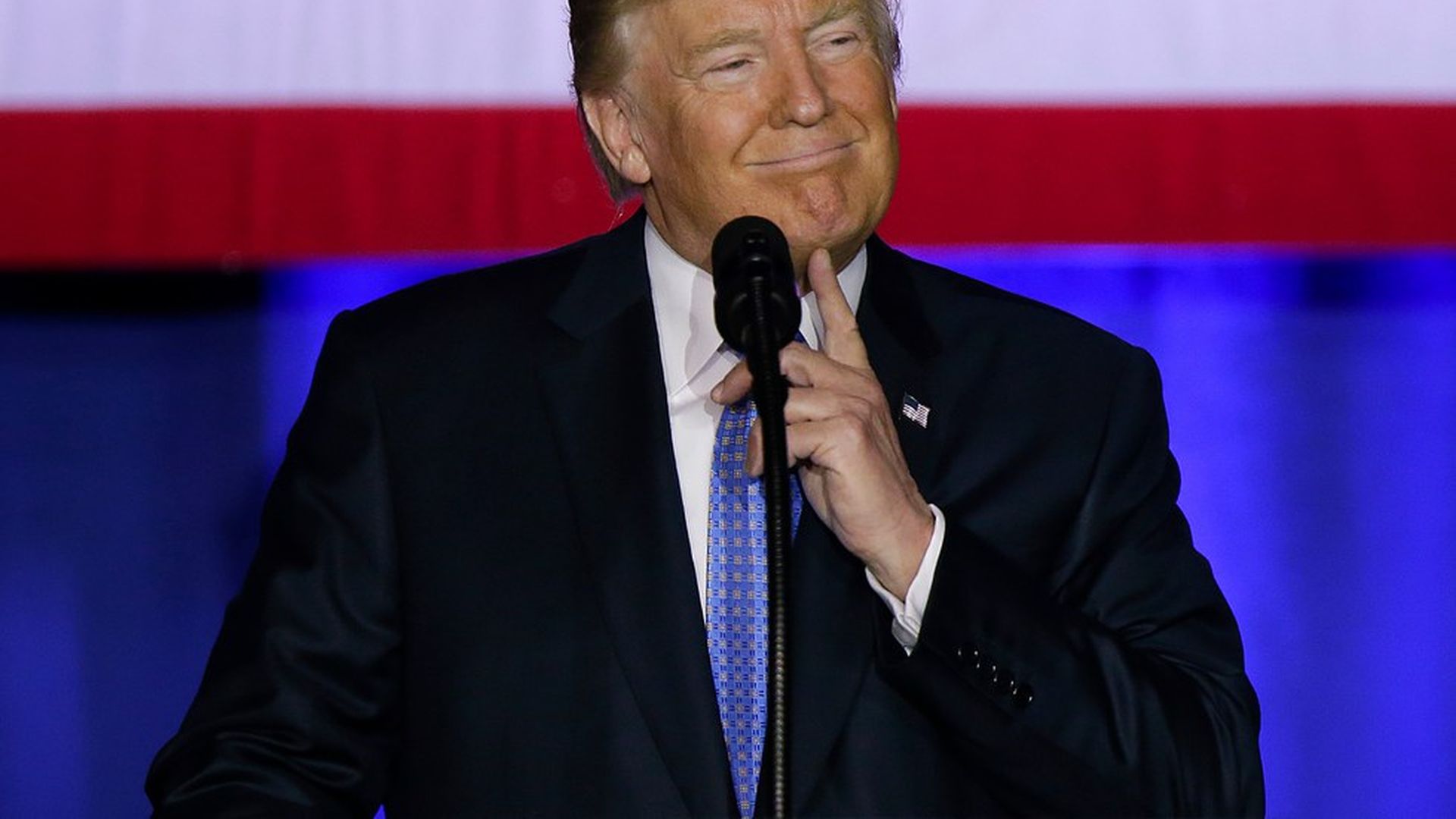 Even if President Trump is skeptical of his own tax plan, manufacturers are buying his "Middle Class Miracle" pitch on the "rebirth of the American Industry." And some are already acting on the expectation that his plan will pass: one manufacturing president said that his company is buying $1 million of new equipment this week "to take advantage of Trump's tax plan."
Why it matters: Republicans tried and failed to pass health care legislation multiple times, and some are worried the same could happen with taxes. As Axios reported yesterday, Trump wasn't thrilled about the tax framework introduced by the "Big Six" and his tax plan could be ruined if he handles this reform with the same fickleness he showed on ACA repeal-and-replace efforts.
But manufacturing execs selected by the National Association of Manufacturers (NAM) were predictably excited about Trump's plan as he gave a tax speech to them today in D.C. Trump's plan to cut taxes will "unleash economic and animal spirits that drive the economy," said Nick Pinchuck, a manufacturing CEO and NAM board member.
Six manufacturing executives held a roundtable discussion about the effects of Trump's tax plan before his speech.
Some are already acting as if it has passed. In addition to buying $1 million of new equipment, other manufacturers talked about "increasing our capital investment by 40%," doubling the amount of exports to China, and hiring new employees.
A key selling point for NAM members is full-and-immediate expensing, which will allow companies to to write off the costs of new equipment in the same year they buy it, rather than incrementally over 10 years. This "gives us testosterone and enthusiasm" to buy new equipment and products now, said Drew Greenblatt, a manufacturing president and NAM executive board member.
"The optimism comes from the expectation" that Trump's tax plan will pass, said Rich Gimmel, a NAM board member.
Trump echoed this optimism about the same plan he was privately skeptical about, promising to add "rocket fuel to our economy" via tax cuts and to end "the era of economic surrender."
Bottom line: Enthusiasm will only get this tax plan so far. There are still critical details for Congress to figure out — the promised corporate rate of 20% (which Trump still wants at 15%) could actually jump up to 28.5% given the current details, according to a recent analysis from the Tax Foundation. This means Congress would have to find additional savings to pay for the cut. And Trump and Republicans will have to continue selling the plan to Americans all over the country, not just manufacturers holding on to the hope of "the lowest top marginal income tax rate for small and medium-sized businesses in more than 80 years."
Go deeper