SoftBank invests $3 billion into WeWork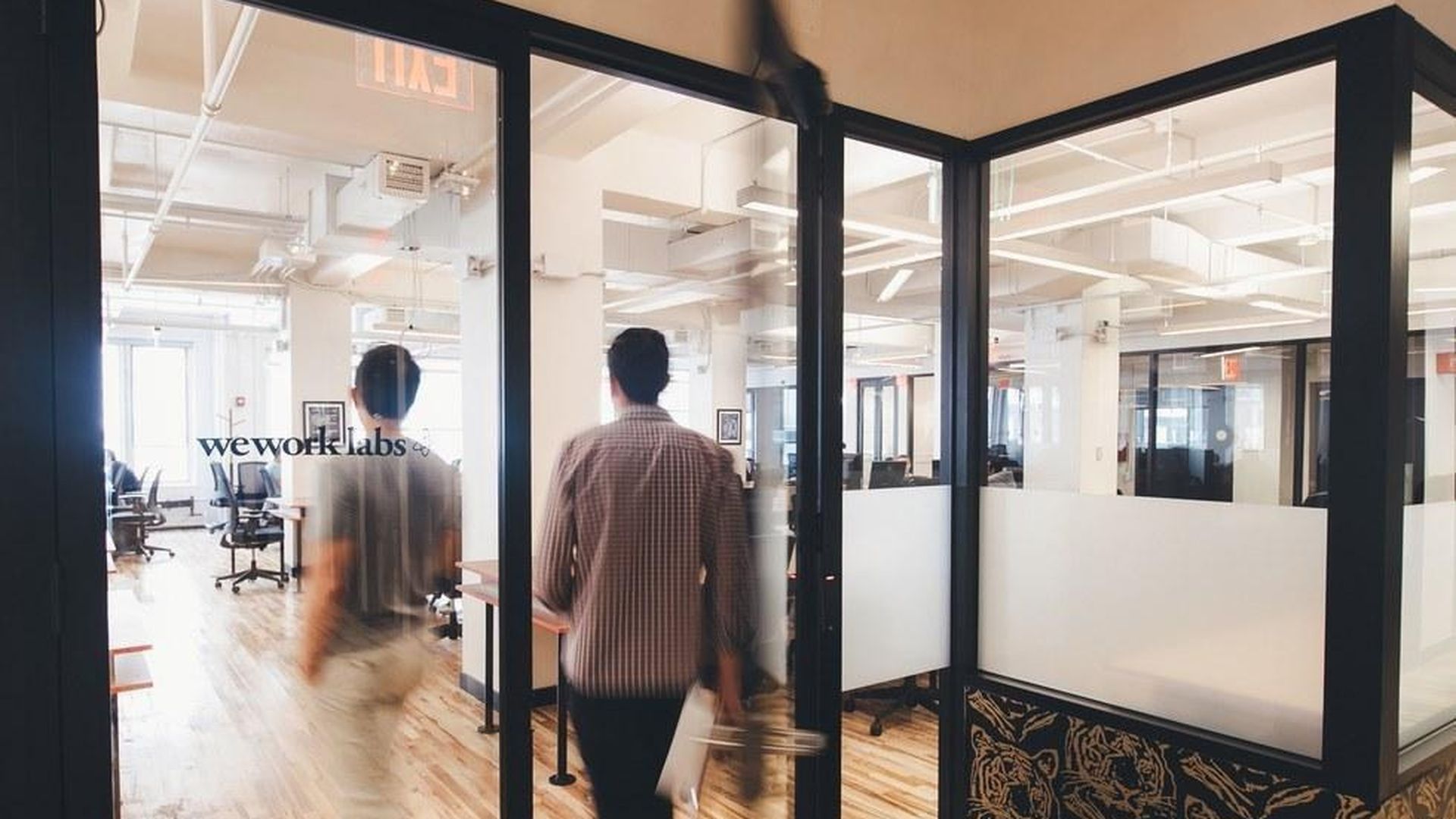 WeWork has raised $3 billion in funding from SoftBank, for a mix of primary and secondary shares and with funds from both SoftBank's balance sheet and new Vision Fund, the companies announced on Thursday. This investment comes at the heels of previously disclosed investments into WeWork's expansion in China, Japan, and Southeast Asia, for a total of $4.4 billion.
WeWork declined to disclose the new valuation, a recent legal filing shows a sale of Series G preferred stock for $57.90, or $20 billion in valuation. However, a source tells Axios that the deal values WeWork at $17 billion pre-money (and under $20 billion post), likely because of the mix of primary and secondary shares.
SoftBank had long been rumored to be investing into WeWork, which has lofty ambitions to add new lines of business and grow its urban residential buildings. SoftBank has also been making secondaries a part of the deals it's been inking recently. Axios's Dan Primack has noted this is usually welcomed by investors whose money is tied up in investments much longer these days.
The story has been updated with more information about WeWork's valuation.
Go deeper