Social Capital says its 'IPO 2.0' is a better process for unicorns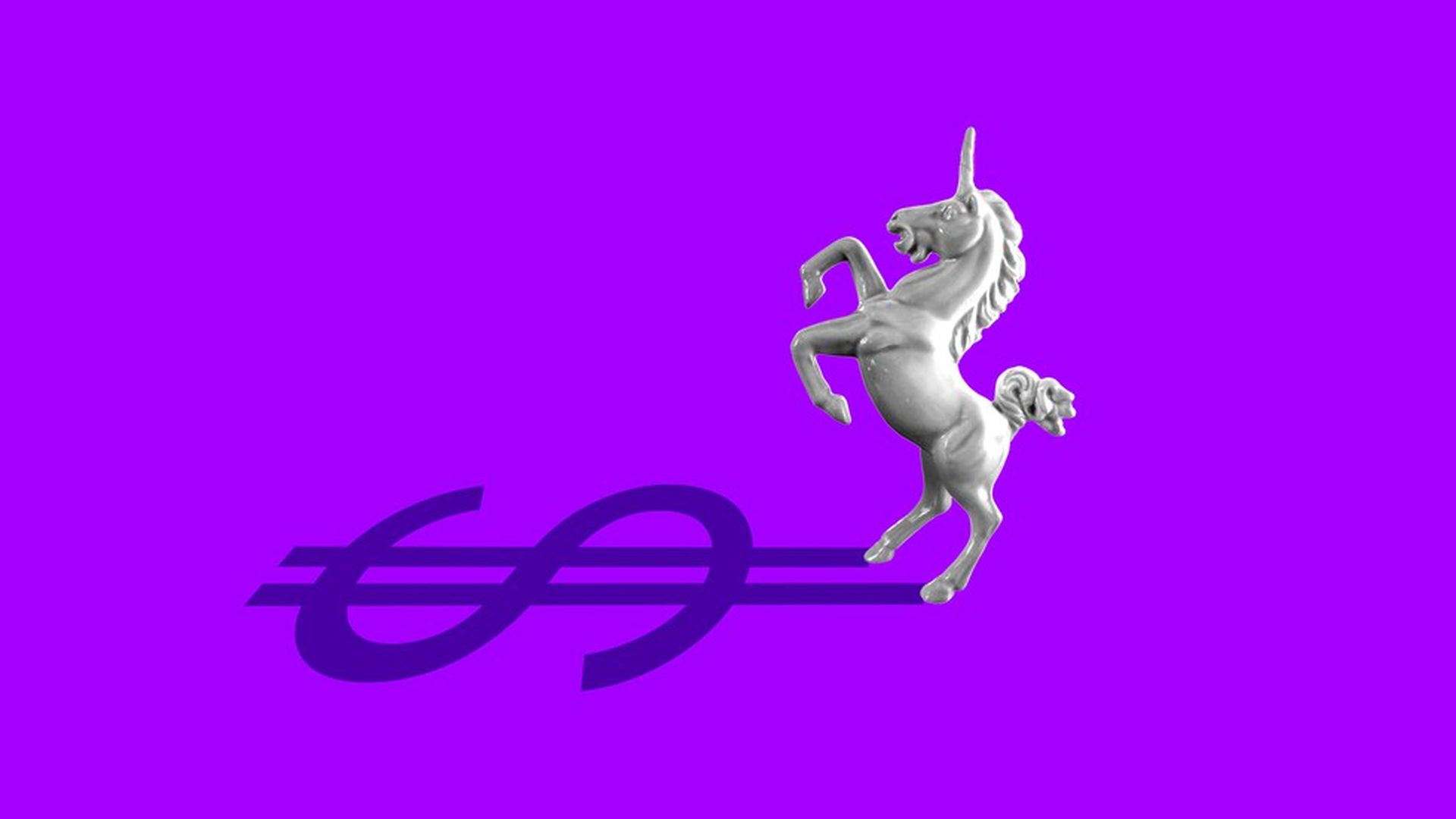 Venture capital firm Social Capital wants to make going public cool again, this morning raising $600 million in an IPO for a blank check acquisition company that is designed to eventually acquire a tech "unicorn."
Unicorn? That's the Silicon Valley term for a privately-held startup valued at $1 billion or more.
Why it matters: There is a glut of highly-valued and well-capitalized startups that have avoided going public, often to avoid both the hassle of an IPO and the scrutiny that comes with being listed. The trend has frustrated a lot of startup employees and investors, who want to convert their equity into into cash. Social Capital hopes its approach can help alleviate the pressure.
The argument: Chamath Palihapitiya is founder of Social Capital and CEO of the blank check vehicle, named Social Capital Hedosophia Holdings. He believes that "this whole [IPO] process sucks," and that a unicorn would be attracted by the opportunity to go through a much less distracting 60-90 day merger process. Moreover, it offers faster liquidity to employees and other early shareholder, since lock-up periods can be waived.
More Q&A with Palihapitiya, who spoke with Axios after units began trading on the NYSE:
Axios: What about pricing?
Palihapitiya: "You have zero ability to do real price discovery [in the traditional IPO process]. You go and talk to banks and they create a book of interest—what the pricing is what are they willing to pay. That's why you see this really violent price behavior [post-IPO]."
"We have curated 25 of the most prestigious public market investors (mutual funds, hedge funds, etc.). That price is extremely legitimate and will be dramatically fairer."
Are unicorns interested?
"When the S-1 got filed, at least 15 of the most prestigious unicorn and bigger public company CEOs called me."
What type of company are you looking for?
"A company that's between $3 billion and $15 billion in value, probably for the first one, is in the U.S. or Europe, and we want to find something that's pretty iconic and well- known."
You say you might pick a company in the Social Capital portfolio — is that a conflict of interests?
"Our job is to win," he said. "My job is to put the ball in the basket, and then do it again, and again, and again." (Reminder that Palihapitiya is part owner of the Golden State Warriors!)
Go deeper