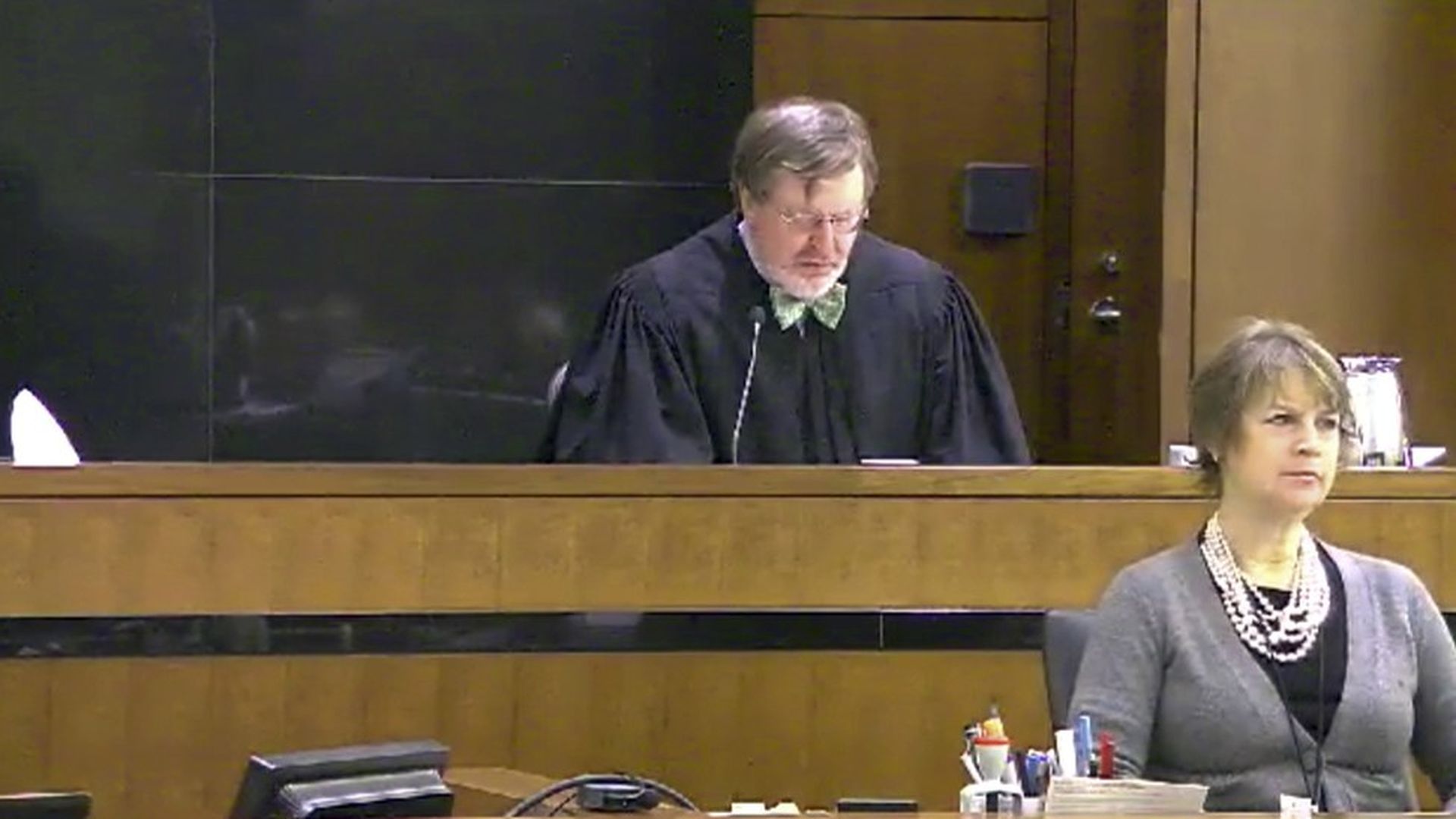 With his tweet attacking the "opinion of this so-called judge," Trump may have complicated efforts by his lawyers to defend the travel restrictions. University of Pittsburgh law professor Arthur Hellman told AP: "Either they have to defend the statements that Judge Robart is a 'so-called judge,' which you can't do, or they have to distance themselves from the president, who is their boss."
The #1 trending article on Apple News last night was a CNN opinion piece,"Trump's most bone-chilling tweet," arguing he was "apparently attempting to delegitimize our federal judiciary."
Profiles of the judge make the swipe look misplaced. Seattle Times front-pager: "Trump's 'so-called judge' is highly regarded Republican appointee" ... AP: "Seattle judge derided by Trump known as conservative jurist" ... N.Y. Times, "'So-Called' Judge Criticized by Trump Is Known as a Mainstream Republican."
Just the facts on U.S. District Judge James Robart, 69:
Graduate of Georgetown Law.
Nominated by President George W. Bush in 2003.
Confirmed 99-0 by Senate in 2004.
Known for conservative legal views.
Record of helping disadvantaged children that includes fostering six of them; represented refugees from Southeast Asia.
"Last year, Robart declared 'black lives matter' during a federal court hearing, saying he would not allow the Seattle police union to hold the city 'hostage' by linking demands for higher wages to constitutional policing."
Go deeper