Snap's Spectacles now available on Amazon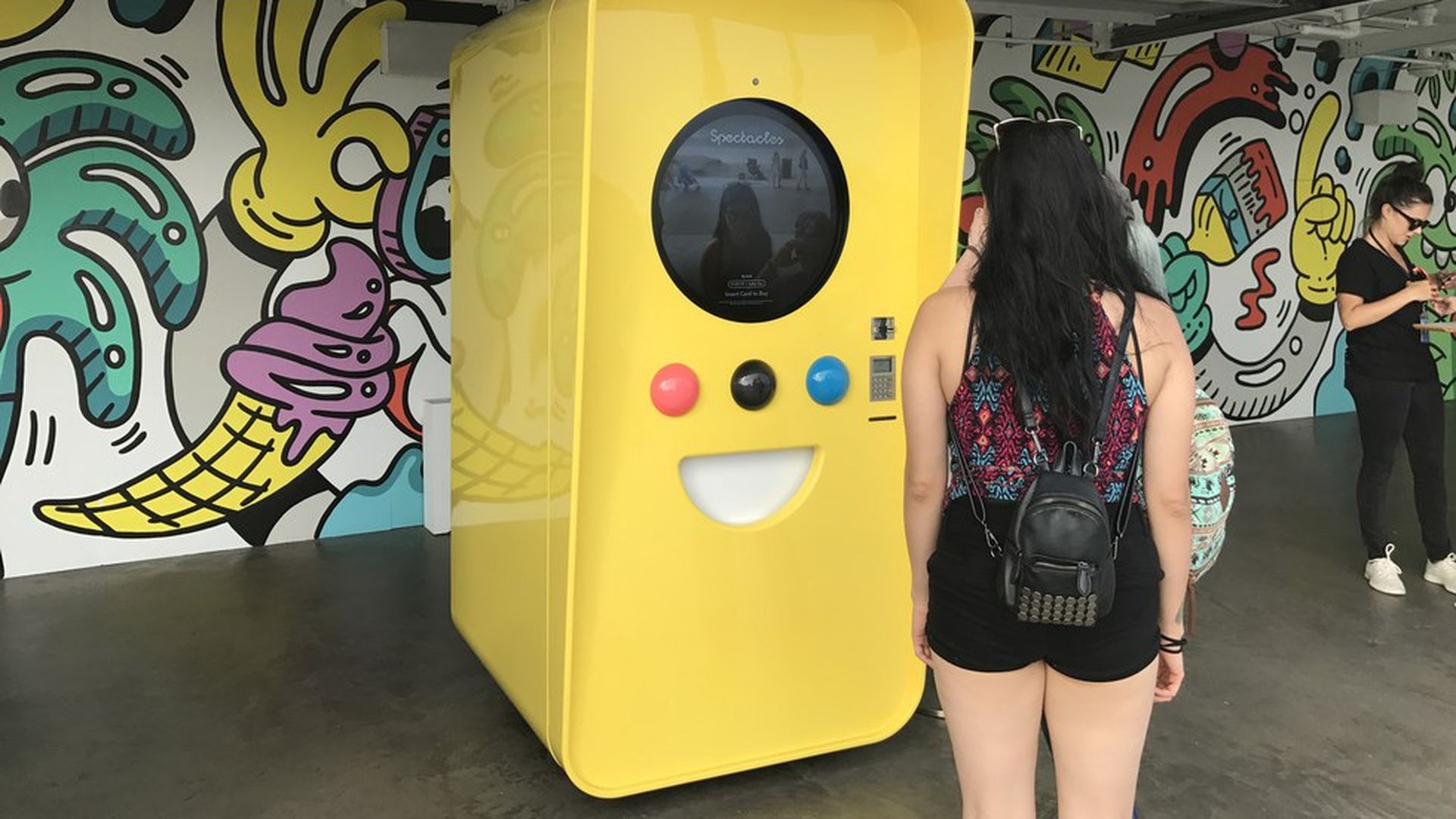 Snap has now started selling its Spectacles camera glasses directly through Amazon, marking a change from the fall debut when Snap rebranded itself as a "camera company," per The Verge.
Why it matters: The commodity culture around them seems to have worn off. But for a camera company, Snap's struggling to sell its camera hardware — sales have been modest. Spectacles only accounted for about 8% of Snap's revenue in Q1 of this year.
Go deeper