Snap's CEO dismisses threat posed by Facebook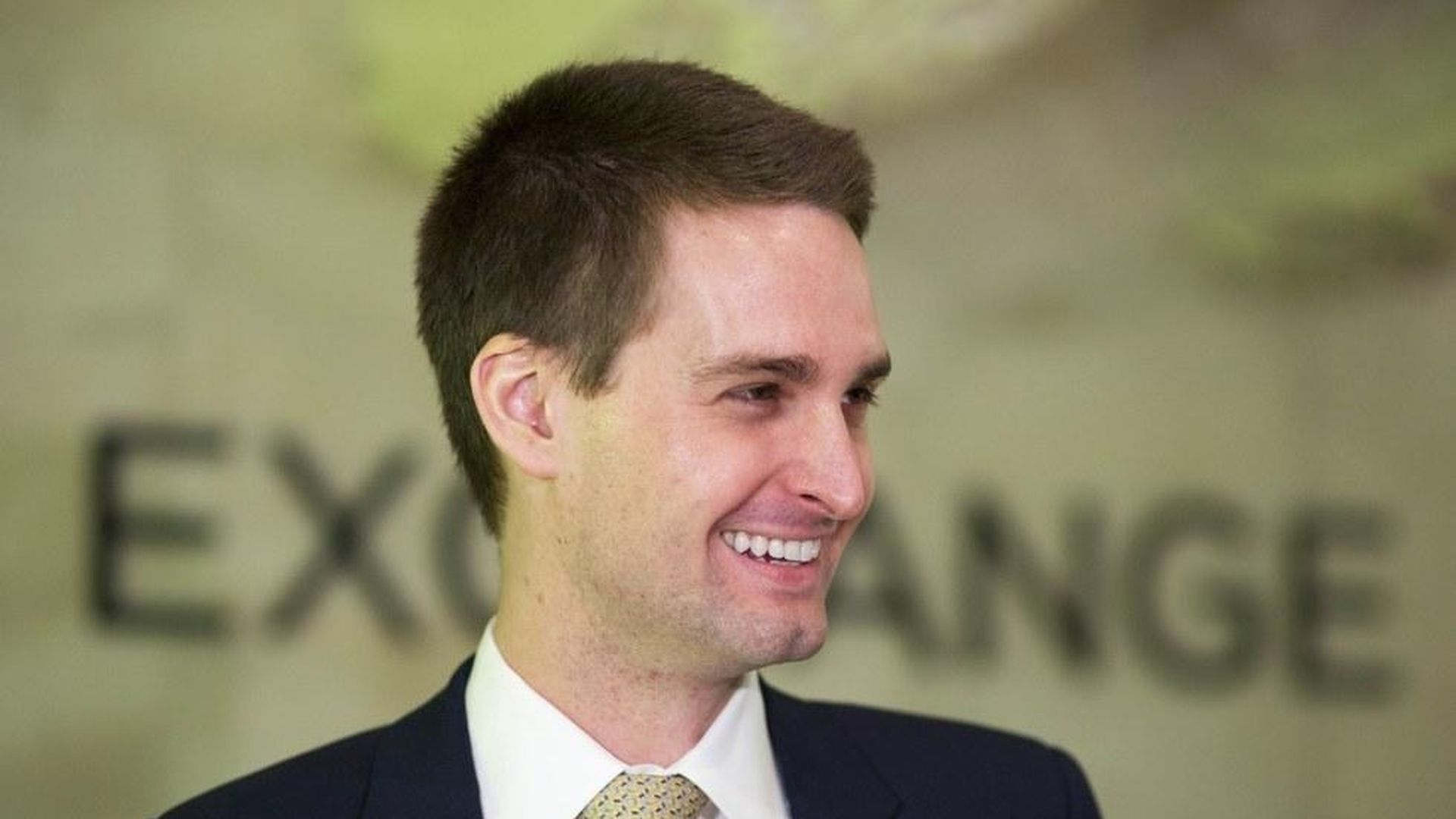 Is Snap CEO Evan Spiegel scared of Facebook, which has been aggressively cloning its features?
"Just because Yahoo has a search box, doesn't mean that they're Google," Spiegel told analysts during his company's Q1 earnings call, chuckling when he heard the question. He added that "creativity" is most important to Snap, hinting the company isn't worried as long as it continues to come up with new ideas even if competitors copy them.
Why it matters: Since Facebook-owned Instagram rolled out a blatant copy of Snapchat's Stories last summer and publicized the success of its version of the feature, Snap has faced increased concerns over its ability to withstand the attack. At Facebook's annual developer conference last month, CEO Mark Zuckerberg also made headlines when he announced the company's new focus on cameras and augmented reality, reminiscent of Snap's "camera company" tagline, further fueling the rivalry.
Go deeper