Sixth woman accuses Al Franken of sexual misconduct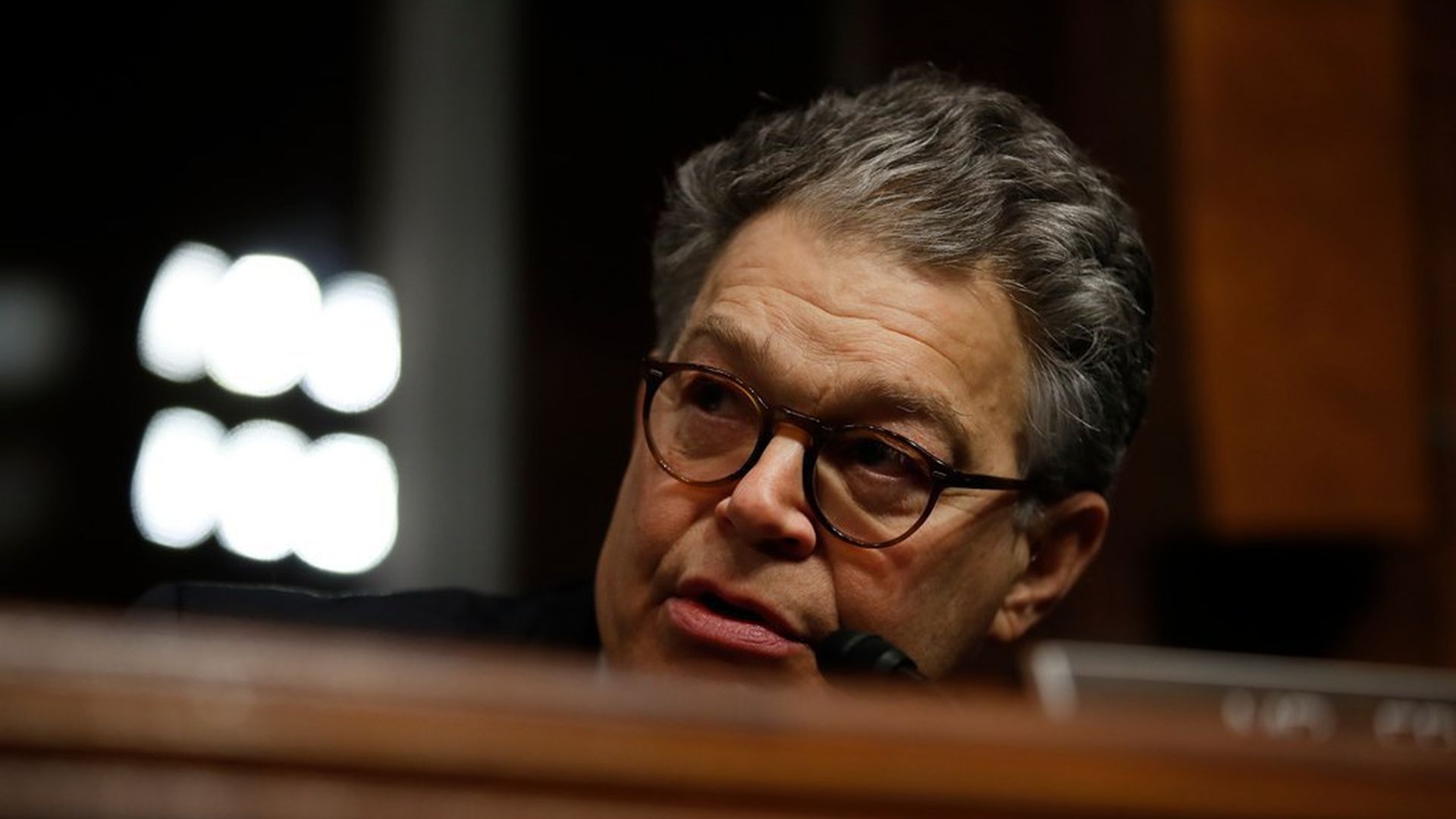 A former elected official in New England claims Sen. Al Franken (D-Minn.) tried to forcibly give her a "wet, open-mouthed kiss" on stage during an event in 2006, Jezebel reports. Franken's office has not returned an Axios request for comment.
Why it matters: There have been a few calls for Franken to resign from the Senate, and this accusation suggests there could be more to come against the senator, therefore increasing the pressure to resign.
The details: The woman, who asked to remain anonymous, told Jezebel that she met Franken when she was the chair of her New England town's Selectboard (a group of town officials). Franken was a radio host at the time and asked her to be a guest on his show and to be interviewed in front of a live audience at a local theater.
"I reached out my hand to shake his," she recalled to Jezebel. "He took it and leaned toward me with his mouth open. I turned my head away from him and he landed a wet, open-mouthed kiss awkwardly on my cheek."
Franken has been accused by five other women in recent weeks, starting with Leeann Tweeden, who recalled Franken trying to forcibly kiss her and of whom a photo surfaced showing Franken reaching at her breasts while she was sleeping.
Go deeper