Silicon Valley's Capitol Hill strategy: Fess up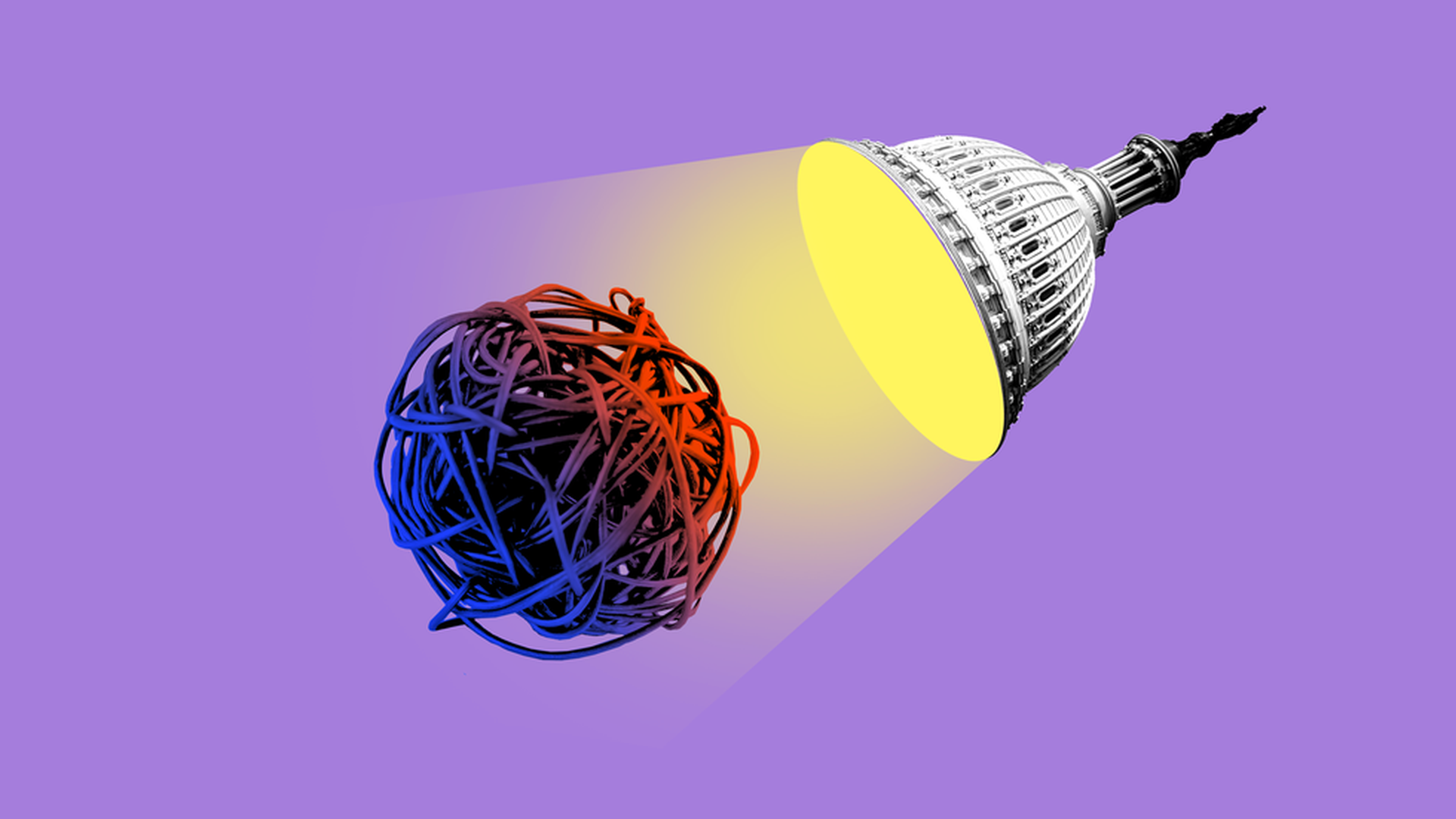 The three most consequential platforms in the 2016 election are taking a similar approach to their appearances in front of congressional investigators over the next two days: They'll come clean about the millions of users who were exposed to Russian-bought ads and other content on their platforms before and after election day.
Why it matters: This is the chance for Google, Twitter and Facebook to convince lawmakers they're doing the right thing — reporting the findings of their internal investigations and taking steps to prevent a repeat. While they aren't expected to formally endorse a specific proposal, the companies' general counsels will emphasize their willingness to play ball in working out a disclosure solution for paid political ads online.
The companies worry the eye-popping raw numbers will get the headlines, without the context that they are relatively small compared to their overall user bases:
Facebook will say that more than half of its U.S. users may have seen content from the Russian pages.
Twitter will say it has discovered far more accounts linked to the Russian troll farm than it reported to Congress back in September.
And Google will break its silence to say that it found 18 YouTube channels likely affiliated with the Russian campaign, as well as confirm some previously-reported ad spending.
Prepping: Silicon Valley internet companies tend to act in packs, so it's not surprising that the policy teams for Google, Twitter and Facebook have been in touch as they prepared for the hearings.
Top brass in Silicon Valley will be watching the hearings closely. The companies, through their DC trade group, are also rolling out new "principles" for regulating online ads right before getting grilled by the sponsors of the Honest Ads Act that would put new disclosure requirements on online platforms.
The Internet Association says that lawmakers should balance transparency requirements with free speech and privacy, and that any legislation should take into account the various formats of online content. For example, the same type of disclosure that works for search may not work in a social media feed.
Sources say that Democratic Sens. Amy Klobuchar and Mark Warner will push the witnesses on their Honest Ads bill, with Klobuchar likely to push especially hard on why the companies think it would be hard to comply with the law when smaller broadcast outlets are able to meet transparency requirements.
Watch live: Watch this afternoon's hearing with a Senate Judiciary subcommittee here, starting at 2:30 pm Eastern. Tomorrow, the Senate Intelligence Committee holds a hearing, followed by the House Intelligence Committee in the afternoon.
Go deeper: Majority of Americans are wary of regulating big tech.
Sign up for Axios newsletters to get our smart brevity delivered to your inbox every morning.
Go deeper