Sexual harassment allegations hit the restaurant business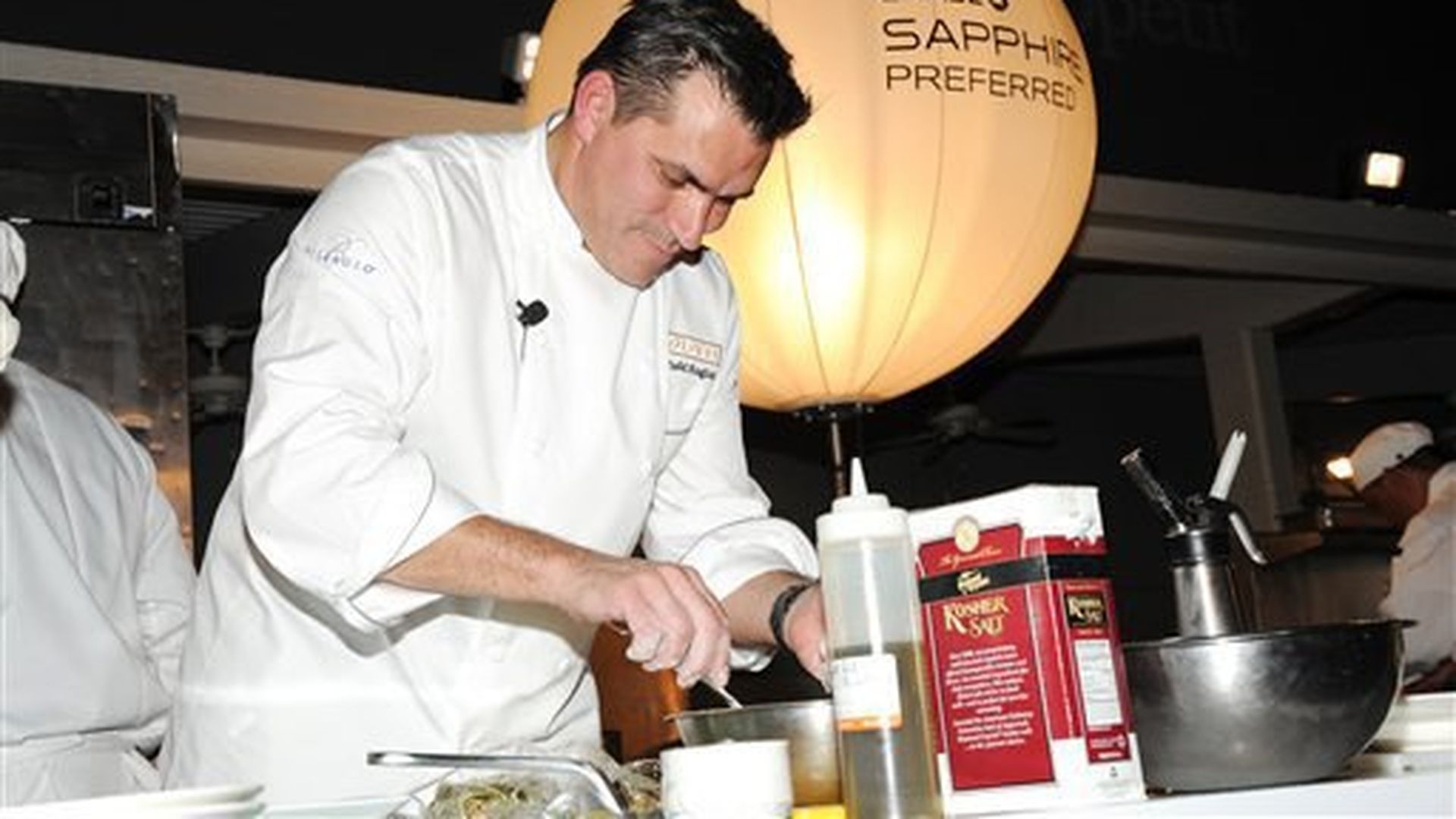 "Restaurants have long had a reputation for butt-grabbing antics, but it has rarely been talked about, and accusers' silence was often bought in the form of settlements," the N.Y. Post reports. "But now, with Hollywood heavyweight Weinstein being exposed ... the kitchen timer may finally be going off":
"A few weeks ago, ... Gabrielle Eubank claimed [in a sexual-harassment suit that] chef Todd English and members of his Plaza Hotel Food Hall staff sexually harassed her."
She alleged "that English — who has long been dogged by his womanizing behavior out of the kitchen — gave her unwanted hugs and repeatedly kissed her on the cheek."
"The restaurant world was rocked two weeks ago when 'Top Chef' and 'Food Network Challenge' judge John Besh stepped down from his New Orleans-based restaurant group after an eight-month investigation by the Times-Picayune newspaper uncovered a culture where 'vulgar and offensive comments, aggressive unwelcome touching and sexual advances were condoned."
"And here in New York City, plenty of ugliness is boiling over, even beyond English's kitchen."
P.S. Worthy of your time ... Elisabeth Donnelly, a writer and editor in New York, wrote a very interesting and detailed piece for BuzzFeed arguing that Matt Damon's slow reaction on the Weinstein revelations was the latest evidence that one of the highest-grossing stars of all time hasn't adapted to the social-media age:
"Damon's optics are faulty and ham-fisted. ... His struggles in the spotlight for the past couple of years are emblematic of how the self-styled good-guy Hollywood liberal has not caught up to the world we live in today."
"He's been persistently oblivious regarding the needs and voices of marginalized Hollywood, who can now call him out through the power of a public platform."
"It's easy to make mistakes on the internet — in fact, messing up one day doesn't necessarily make you a villain. It is possible to apologize. It is possible to take action. It's possible to use power in order to give other people opportunities."
"At a crucial moment in Hollywood, Damon has the opportunity to use his power to shift the balance for people whose experiences he's largely overlooked and call for meaningful structural changes.
Go deeper