Sessions won't comment on presidential pardons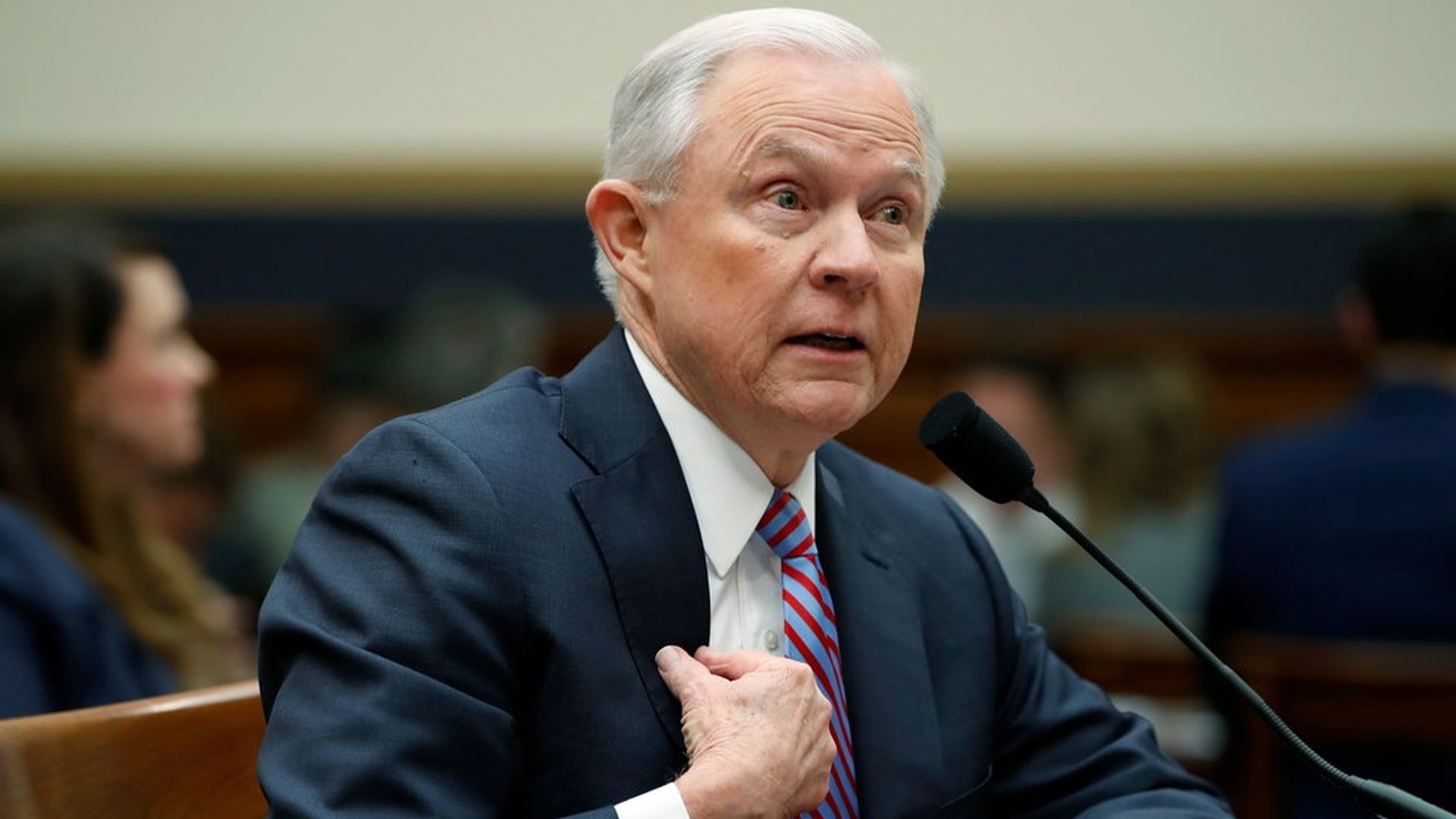 Attorney General Jeff Sessions would not answer questions about the presidential power to issue pardons today while testifying before the House Judiciary Committee.
Why it matters: President Trump has the authority to pardon anyone (except in an impeachment conviction), whether or not they have already been charged with a crime — such as Paul Manafort or Rick Gates, and that power is absolute, extending to his family and members of his administration. Read more on the facts of presidential pardons.
What was said in an exchange between Rep. Deutch and Sessions:
"I'm not able to comment on" whether Trump could pardon Manafort or Gates before their trial or conviction. "I haven't researched that question."
What do you think the settled law is on that question? "I don't know"
When asked if Trump could pardon family members, including Donald Trump Jr. for his messages with WikiLeaks: "I would not be able to answer that at this moment."
Go deeper