Sessions wants to let law enforcement seize more property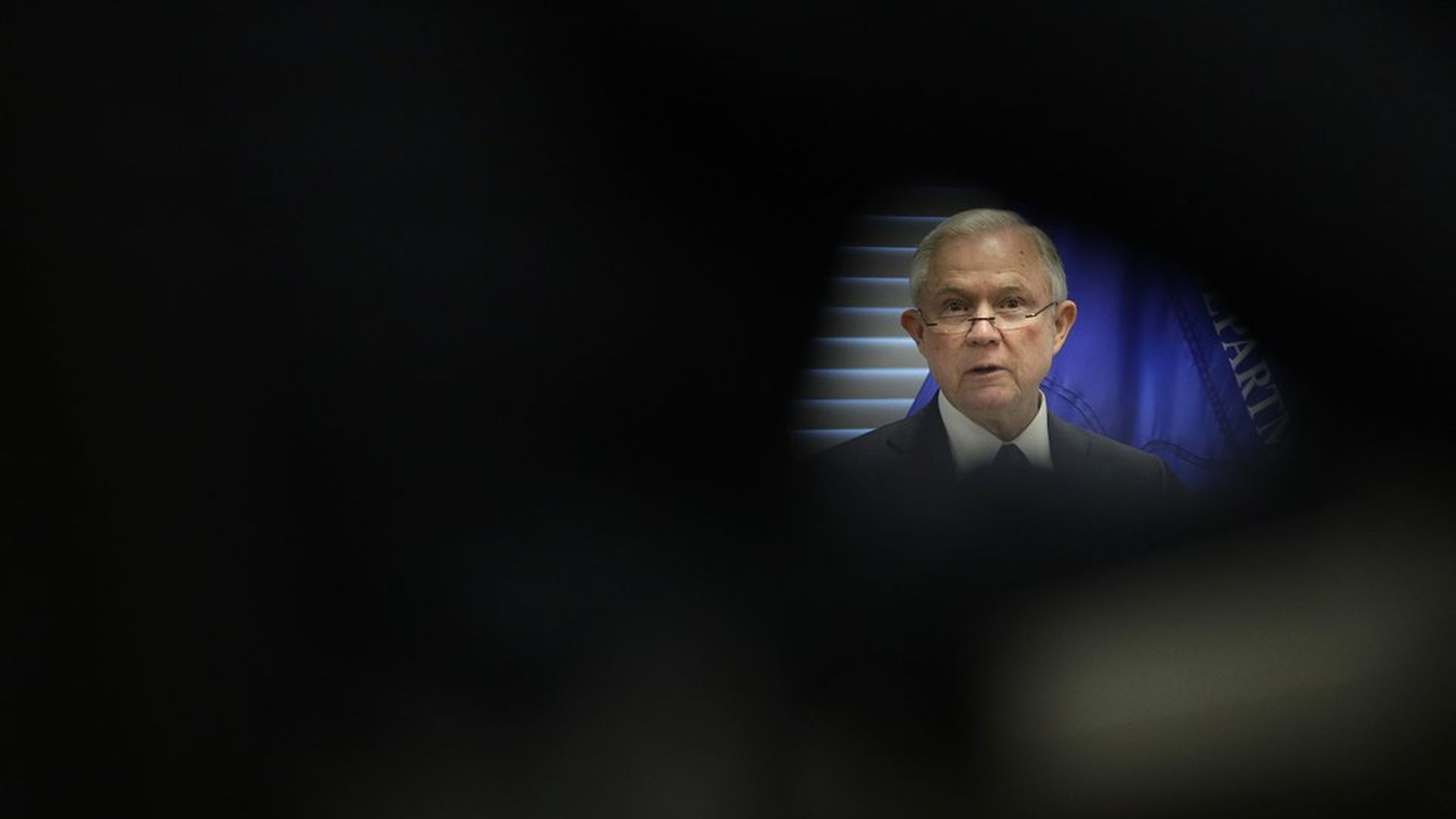 Yesterday at the National District Attorneys Association, Attorney General Jeff Sessions announced that he will be issuing a directive making it easier for police across the nation to permanently confiscate a criminal suspect's property.
Why it matters: Asset forfeiture is banned in 14 states before there are criminal charges, but the directive would allowing state and local officials to go around their state legislatures, confiscate a suspect's property and file it with a federal prosecutor.
"The Justice Department should be helping state legislatures not creating a financial incentive for state and local law enforcement to go against their own legislatures," Robert Everett Johnson, an attorney from the Institute forJustice told Axios.
The purpose of asset forfeiture: The original purpose of asset forfeiture is to prevent a criminal from keeping "the proceeds of their crime," as Sessions explained, and to prevent further criminal activity.
The controversy: In most states, police do not have to wait for a conviction to take a suspect's assets. On top of that, most state and local law enforcement agencies receive the proceeds from confiscated property, which creates an incentive for practicing asset forfeiture and opens the door for abuse. The Drug Enforcement Administration has taken more than $3 billion in cash from people not charged with any crime since 2007, according to the Washington Post.
State reform: In the last three years, there have been 24 states that have passed laws providing better protection for property owners in these instances, says Johnson, and the directive is "an attack on those reforms."
Go deeper