Sessions to testify publicly tomorrow on Russia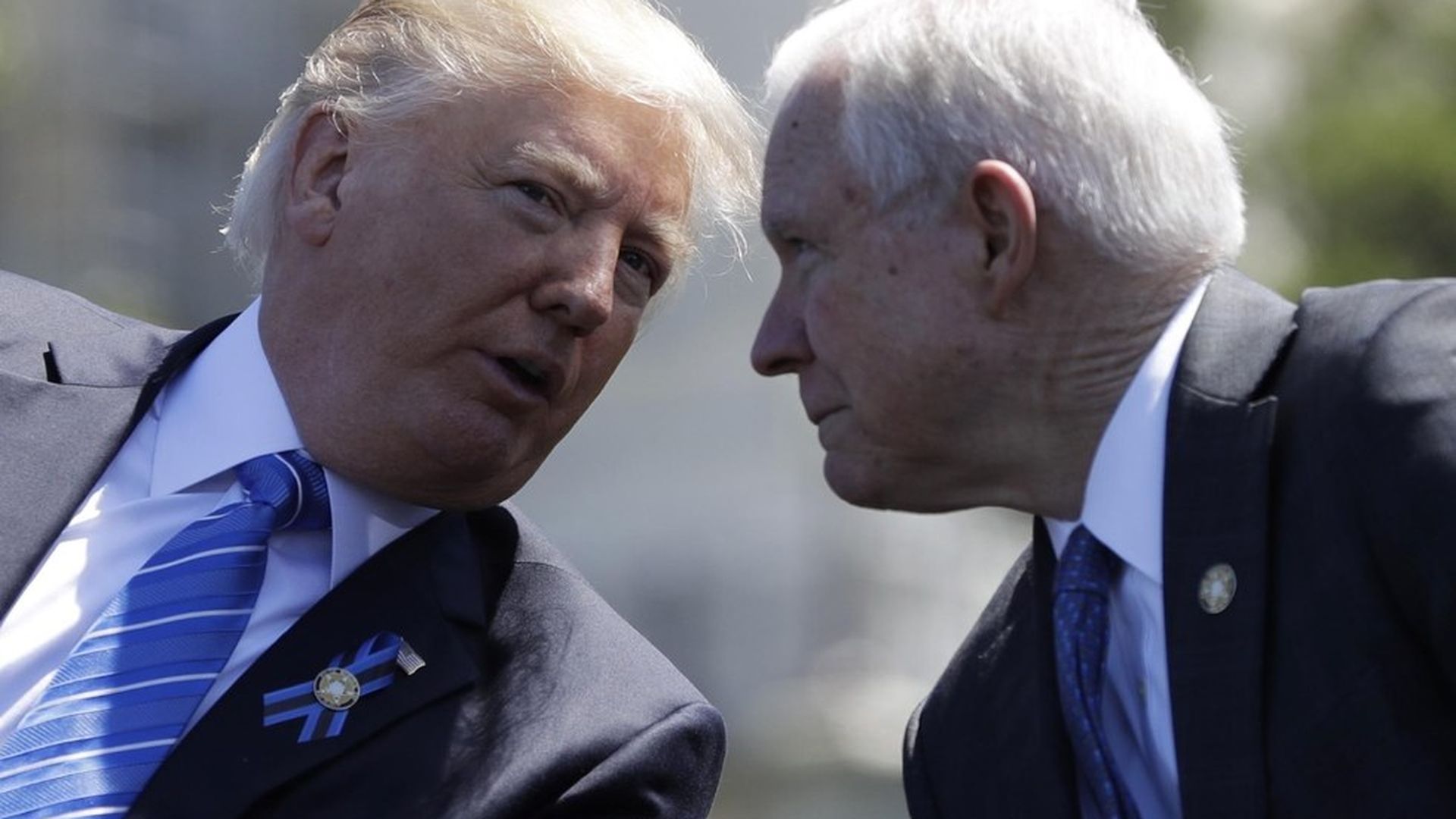 The Senate Intelligence Committee announced that Attorney General Jeff Sessions will testify in an open session Tuesday afternoon at 2:30pm Eastern — soon after the Department of Justice released a statement stating that Sessions had requested a public hearing.
What to expect: Russia, Russia, Russia. Sessions has been under pressure for weeks about undisclosed meetings with Russia's ambassador, and he also played a key role in James Comey's testimony. From the DOJ press release: "He believes it is important for the American people to hear the truth directly from him and looks forward to answering the committee's questions tomorrow."
Think about it: CNN reported yesterday that Sessions' offer to testify in front of Senate Intel was a move to potentially avoid testifying publicly. Now DOJ says he insisted the testimony be public. It's unclear how exactly it came together, but it's happening.
Go deeper