Sessions says he didn't remember meeting Papadopoulos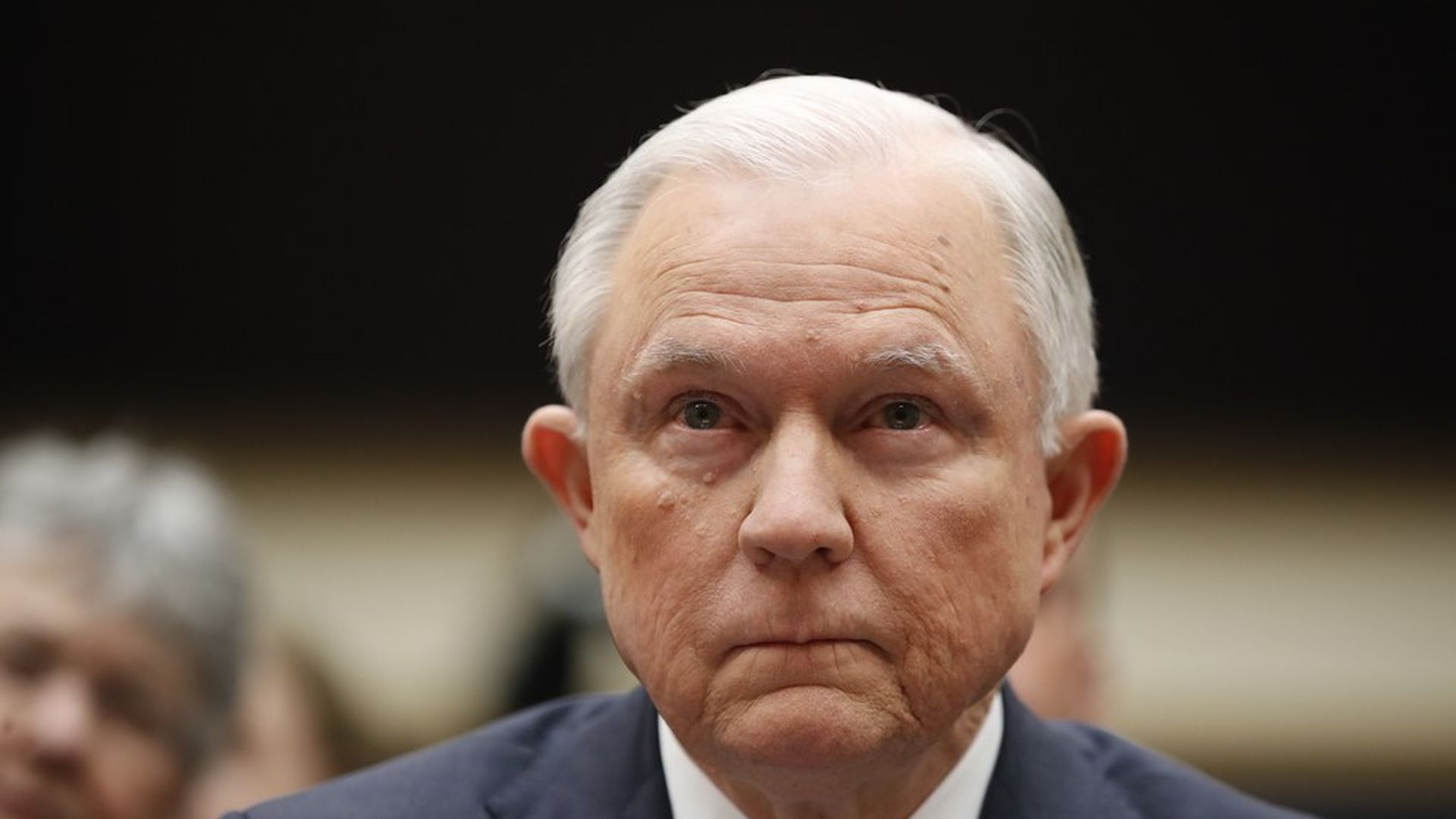 Attorney General Jeff Sessions today to Congress: "Frankly I had no recollection of this meeting until I saw these news reports. I do now recall that March 2016 meeting at the Trump Hotel" that Papadopoulos attended.
Why this matters: Sessions testimony comes after Congress learned George Papadopoulos, who pleaded guilty to the FBI for lying to federal agents, told other Trump campaign officials — including Sessions — about his efforts to set up a meeting with Russian officials. Sessions chaired the March meeting during which Papadopoulos brought it up, but has previously insisted under oath that he was "not aware" of communication between the Trump campaign and Russia.
Notable moments:
On his previous testimony: "My answers have not changed…I have always told the truth."
What Sessions told Papadopoulos at the meeting: "I believe that I wanted to make clear to him that he was not authorized to represent the campaign to the Russian government...I pushed back against his suggestion…that I thought may have been improper."
Whether Papadopoulos' story is incorrect: "I do not challenge his recollection."
On Carter Page: He doesn't remember talking with the campaign foreign policy advisor about a trip he took to Russia.
The campaign "was a form of chaos every day from day one."
Sessions said he didn't talk with anyone on the campaign about the Papadopoulos meeting, although he hedged his response when asked if he spoke with anyone in Congress about it.
Go deeper