Sessions prepares to announce leaks investigation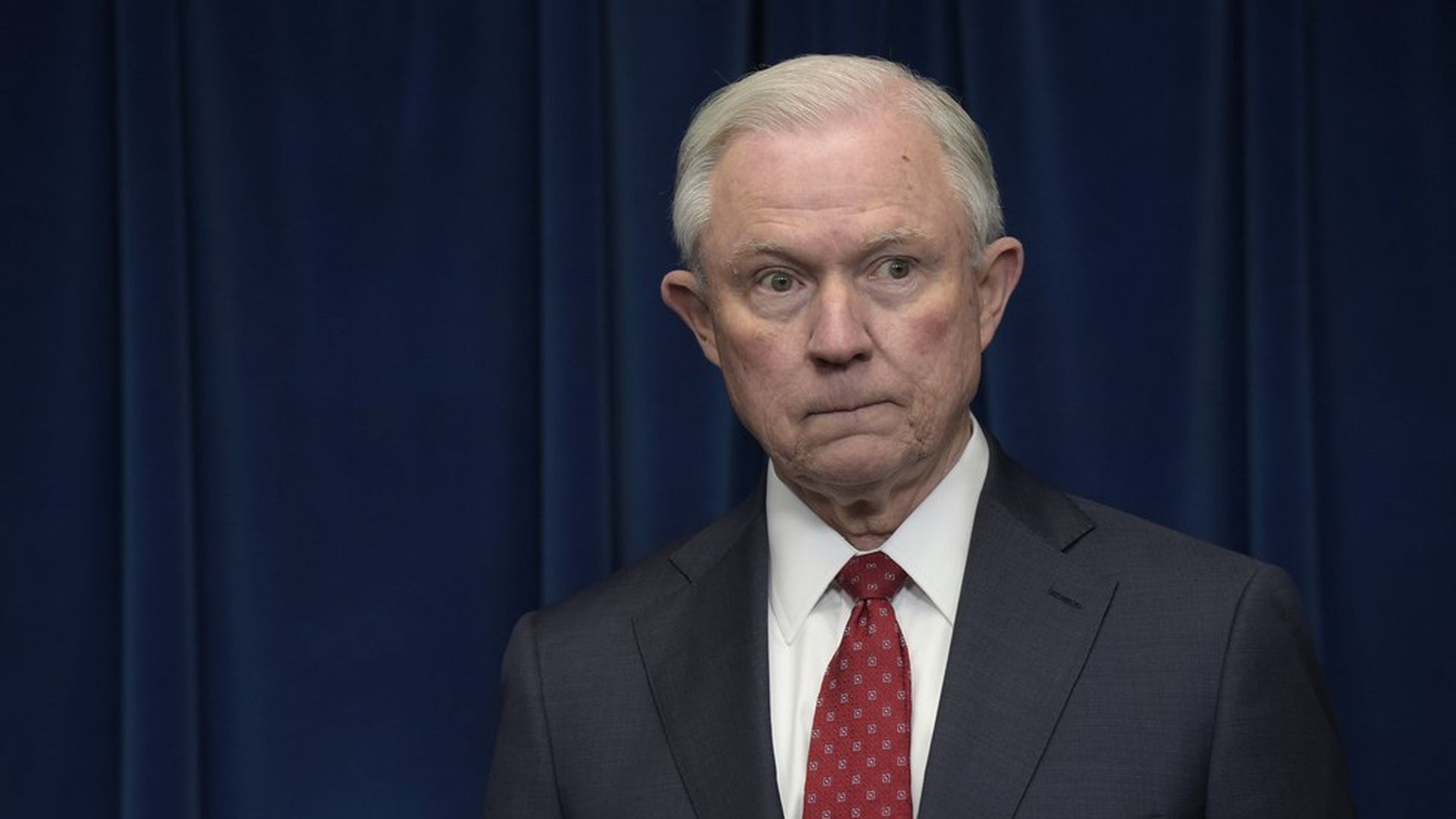 Expect Attorney General Jeff Sessions to announce multiple criminal leaks investigations, as first reported by WashPost and Fox News and confirmed by Axios.
The backdrop: President Trump has been publicly pressuring Sessions to more vigorously investigate the national security leaks that have plagued this young administration, most notably ones pertaining to the investigation into Russian interference in the 2016 presidential election.
Per an official familiar with the planning: "Planned announcement is about stepped up leak investigations. Has been in works for some time. Will most likely happen within the next week."
Go deeper: Despite multiple Trump body blows, Sessions won't take the hint.
Go deeper