Sessions: Dept. of Justice will protect campus free speech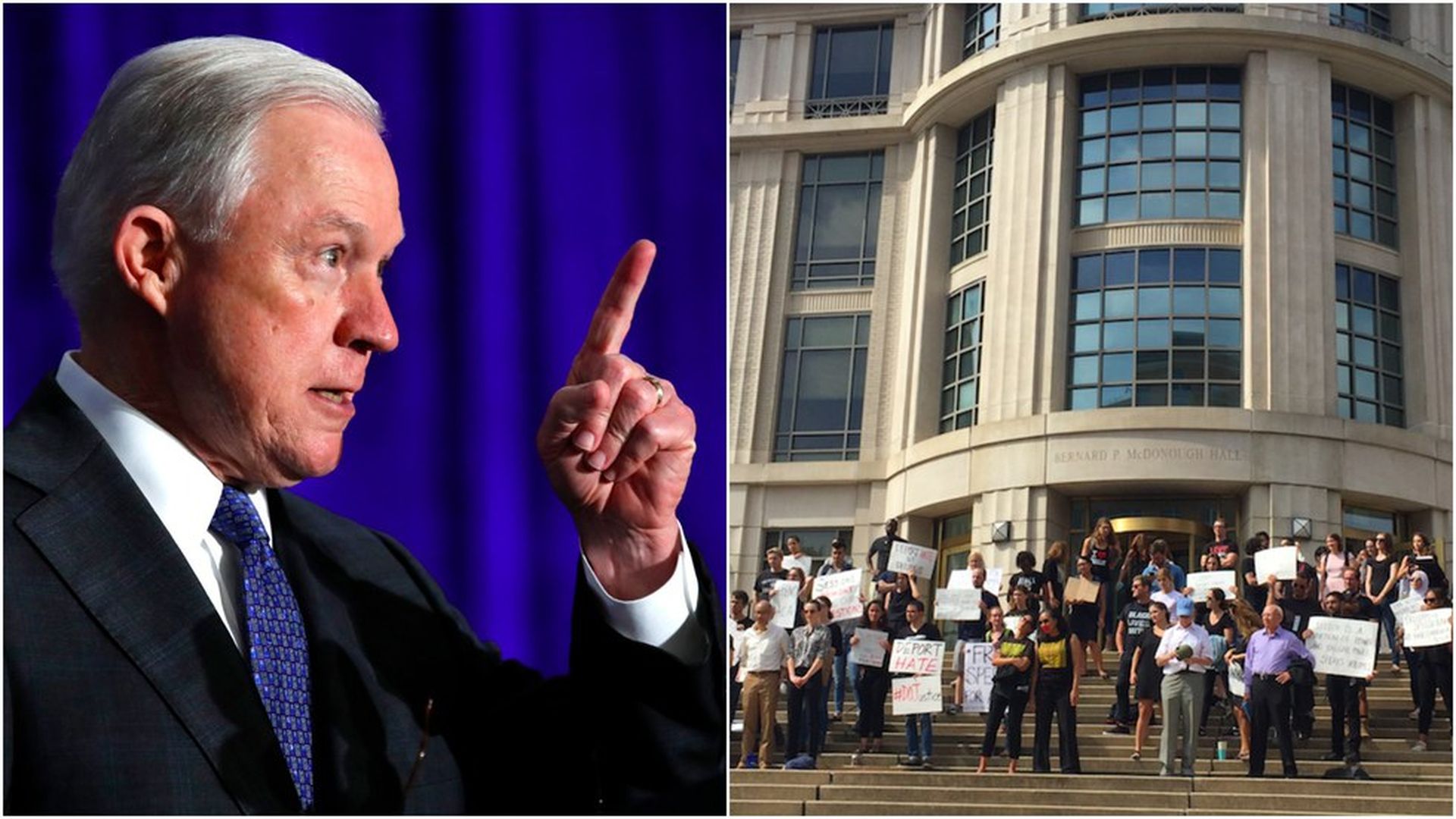 Speaking at Georgetown University on free speech on college campuses, Attorney General Jeff Sessions said the Justice Department "will enforce federal law, defend free speech and protect students' free expression." He said the department is filing a Statement of Interest in a campus free speech case this week and pledged to file more in the future.
Why it matters: Sessions and the Justice Department are moving forward on free speech in the midst of a tense political climate fueled by the violence in Charlottesville, Virginia and, most recently, the NFL's national anthem protest controversy which President Trump has inflamed.
One line that's getting some pushback: "In this great land, the government does not tell you what to think or what to say."
The case: Sessions said the department is filing a Statement of Interest in a case involving the First Amendment rights of a Christian group at a college in Georgia.
On Trump's NFL tweets: "The president has free speech rights too ... It's a big mistake to protest in that fashion ... I would condemn their actions not them as human beings."
On campus speech: Sessions decried the establishment of "free speech zones" on certain U.S. college campuses.
Worth noting: Students and faculty who arrived to protest Sessions' speech were given three designated zones to do so by Georgetown Law's Dean of Students.
On the violence in Charlottesville: "Let me be clear: protecting free speech does not mean condoning violence like we saw recently in Charlottesville."
Go deeper: The thinking behind the decision by Sessions to give this speech
Go deeper