Sessions changes tone on hate crimes protections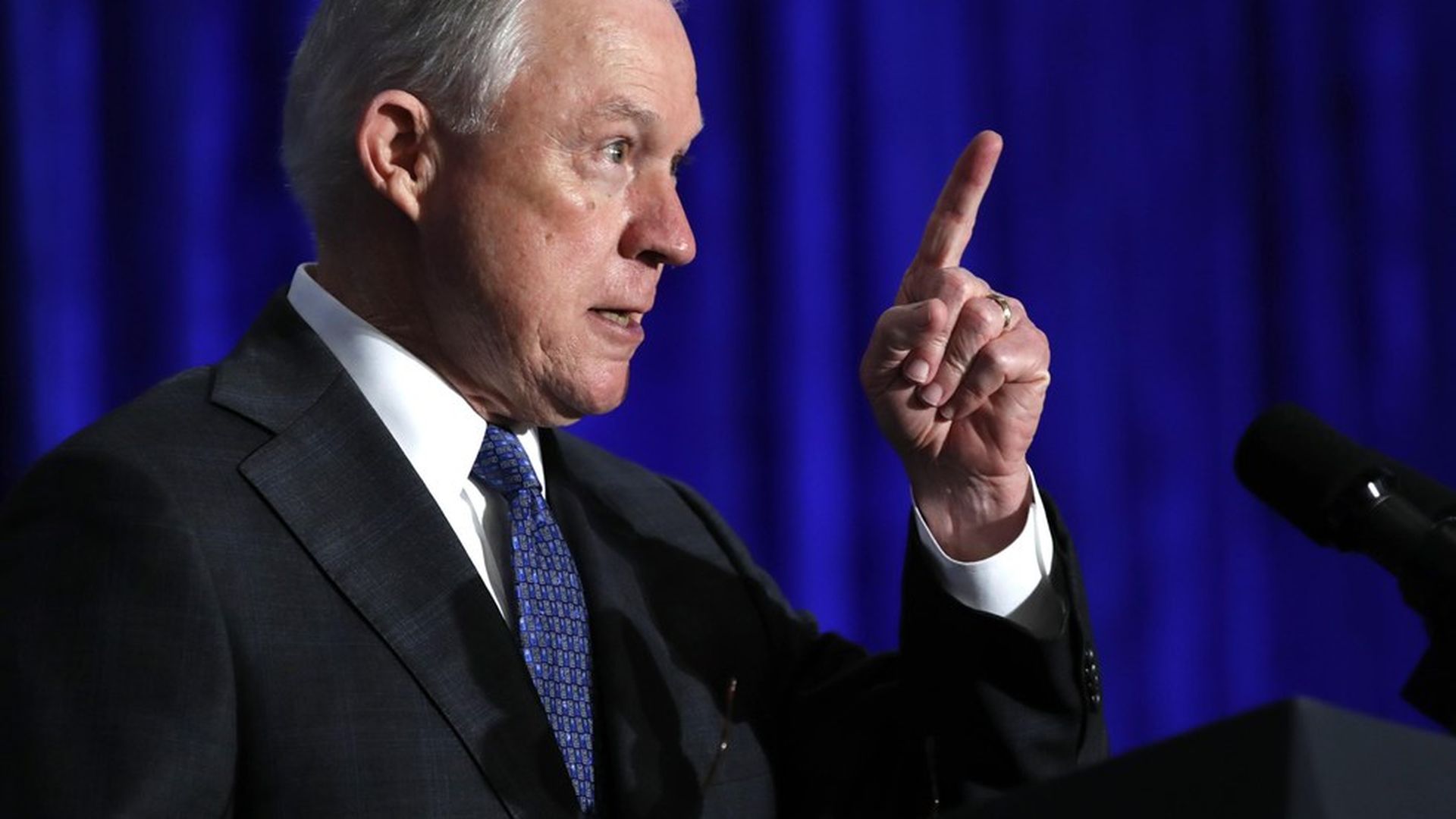 "No person should have to fear being attacked because of who they are, what they believe, or how they worship," Jeff Sessions said at a Justice Department summit this morning.
Flashback: One point of controversy during Sessions' confirmation process was his vote against President Obama's 2009 Hate Crimes Prevention Act — a law prompted by the fatal beating of Matthew Shepard, which was motivated by anti-gay sentiment. The law criminalizes violence and attempted violence directed at individuals because of their race, gender, national origin and sexual orientation.
The department's civil rights division will take a close look at hate crimes against transgender individuals, which is becoming an increasingly severe issue across the country, Sessions said.
Why it matters: 14 transgender individuals have already been killed in hate crimes this year, and 12 were transgender women of color. Kris Hayashi, director of the Transgender Law Center, linked the spike in murders to "hateful rhetoric and public policy."
Go deeper