Serena Williams takes on Silicon Valley diversity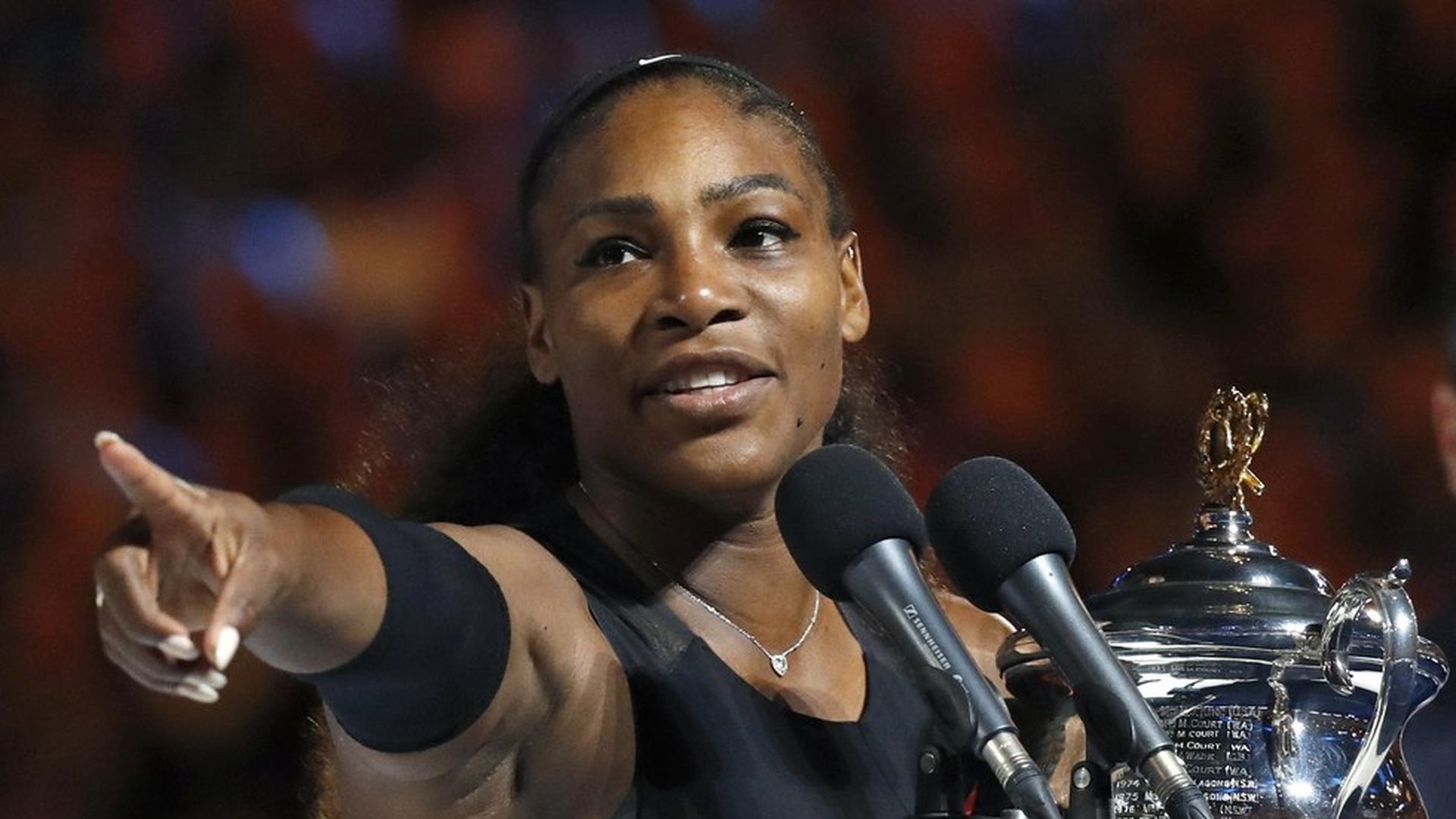 Serena Williams is joining SurveyMonkey's board of directors, where she'll focus on diversity in the high-tech sector, the AP reports.
Williams has been spending more time in Silicon Valley now that she's engaged to Reddit co-founder Alexis Ohanian. She told the AP she's disappointed that the majority of high-tech jobs are filled by white and Asian men — a problem virtually every tech company has been trying to solve with little success. SurveyMonkey CEO Zander Laurie said he wants to bring "change agents" to the boardroom.
Friends in high places: Williams' connection to SurveyMonkey came through her friendship with Facebook COO Sheryl Sandberg, whose late husband Dave Goldberg was SurveyMonkey's previous CEO. Sandberg is also on the company's board.
Go deeper