Separation anxiety: Spain PM vows to veto independence vote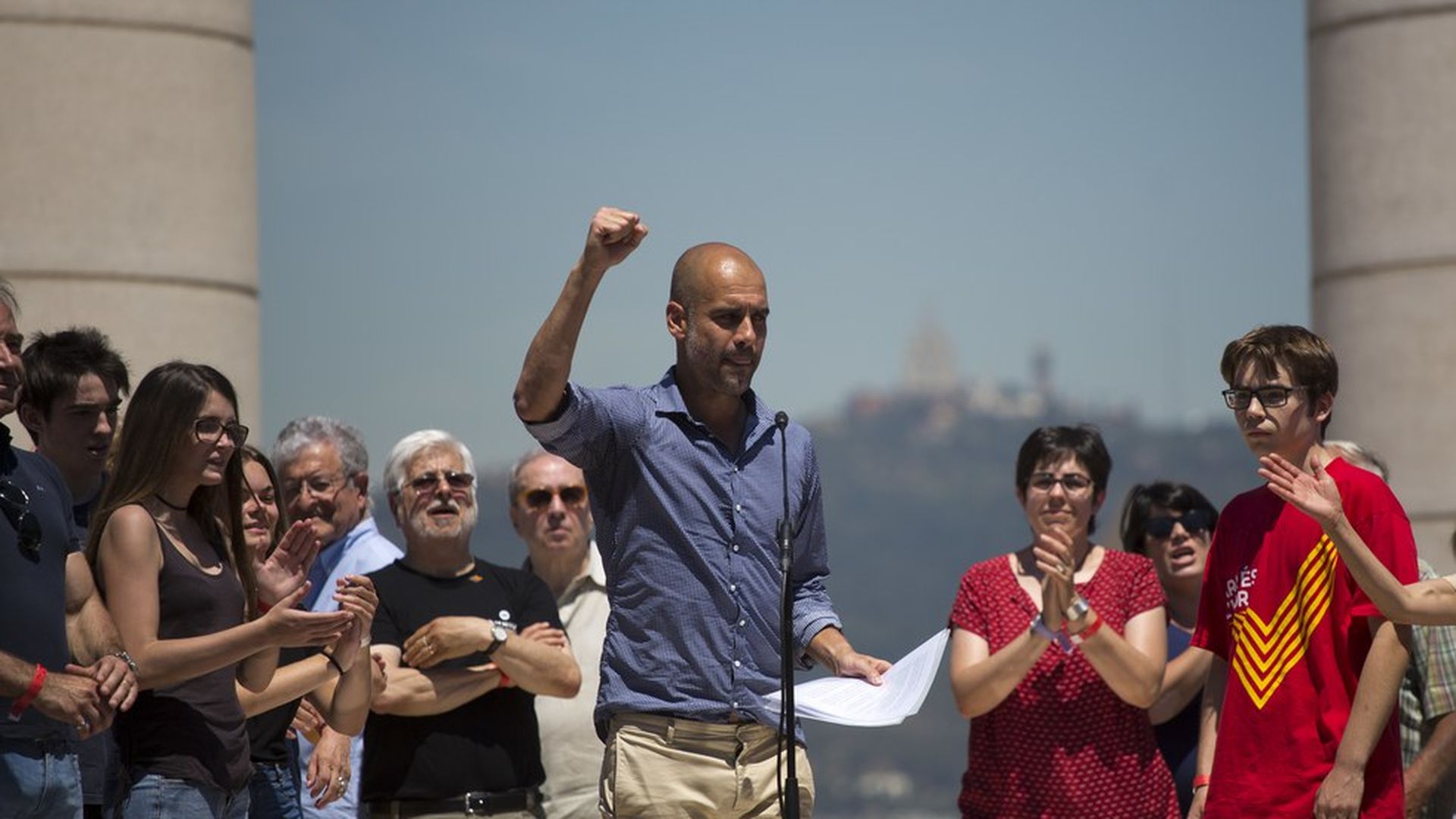 Catalan President Carles Puigdemont is moving forward with a referendum vote on independence on Oct. 1. It's a controversial move, considering he's trying to rush it through parliament with a simple-majority vote and the law mandates that if those in favor win, Catalan will be independent within 48 hours of the vote, per The Economist.
Not so fast: Spain's prime minister, Mariano Rajoy, has vowed to veto the vote and even says it's illegal.
Why: Spain's constitution of 1978 (which is supported by more than 90% of Catalans) bans secession; the official language refers to "the indissoluble unity of the Spanish nation." Any referendum has to completely comply with the constitution, and Puigdemont's does not.
The push for secession has picked up in the past five years, as many in the nation want more autonomy from Spain. The country's Constitutional Court previously blocked a statute that would have granted more autonomy to Catalan. Approximately 40 to 44% of Catalans support secession from Spain, according to The Economist.
Many Catalans feels that Spain takes more from the region than it gives to them.
After the Spanish economic crisis, Catalan's unemployment rate was 19% and the Catalan government has estimated that in 2011 the region paid €11.1bn more to Madrid than it got back.
The national budget allocations for Catalonia have steadily decreased — in 2003, it gave the region 16% but in 2015 it only allotted 9.5% for the area.
And with 7.5 million citizens, Catalonia makes up 16% of Spain's total population and 19% of its GDP — it's one of the richest regions in the country.
Why it matters: Although secession is nearly impossible (since the Constitution, national and international laws would have to be changed) the push for independence reflects Catalans' increasing unhappiness with the current Constitution. Even if Puigdemont's referendum doesn't happen, the hasty move could encourage Spain's lawmakers to reconsider various constitutional statutes to give Catalan more autonomy without complete secession.
Go deeper