Senate's ACA talks aren't going as well as they seem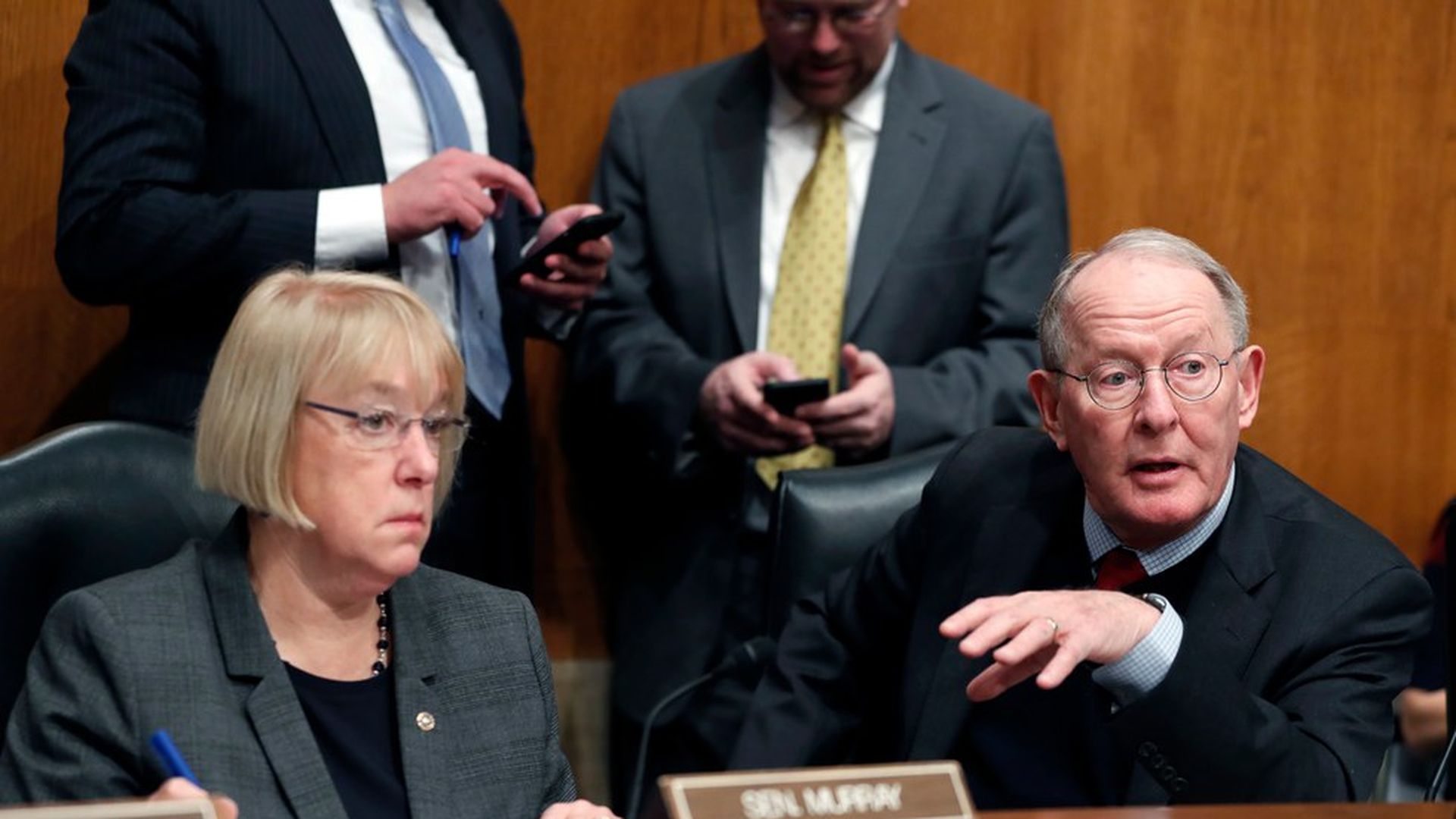 Republicans and Democrats on the Senate HELP Committee disagree about the how far they should go in overhauling the Affordable Care Act's "state innovation waivers" — a dispute that could spell trouble for the committee's bipartisan talks about how to shore up the ACA.
The committee's public hearings have focused mainly on non-controversial changes to the waiver process. But private negotiations, HELP Chairman Lamar Alexander has talked more explicitly about making more substantial changes, a senior GOP aide said. Alexander wants to make it easier for states to waive some of the ACA's consumer protections and benefit mandates — which Democrats would staunchly oppose.
The ACA allows states to waive some of its requirements, as long as they can prove that they could still cover just as many people, with plans that are just as generous, without increasing federal spending. In effect, those "guardrails" keep states from tinkering with many of the law's consumer protections.
While the committee's public hearings have focused largely on more minor changes to the waiver process, Alexander has been pushing in negotiations for more substantial changes to the guardrails. Alexander has said Democrats will need to make concessions in order for Republicans to fund the ACA's cost-sharing subsidies, but hasn't been explicit about what they would be.
"Dems need to strike a deal with Alexander which means meaningful change to guardrails," the senior GOP aide told me.
In contrast: "Democrats have been clear from the start that rolling back protections around affordability and coverage isn't something we're willing to do—so the fact that some Republicans are more concerned with notching a political win on Obamacare than lowering health care costs for families is certainly a challenge," a Democratic aide said.
Background: Many Republicans are highly averse to any stabilization effort that could come across as an ACA "bailout," and many of them are sick of dealing with health care in general. See Finance Committee Chairman Orrin Hatch's op-ed on the subject from last week.
Go deeper