Senate will start putting together draft health care bill next week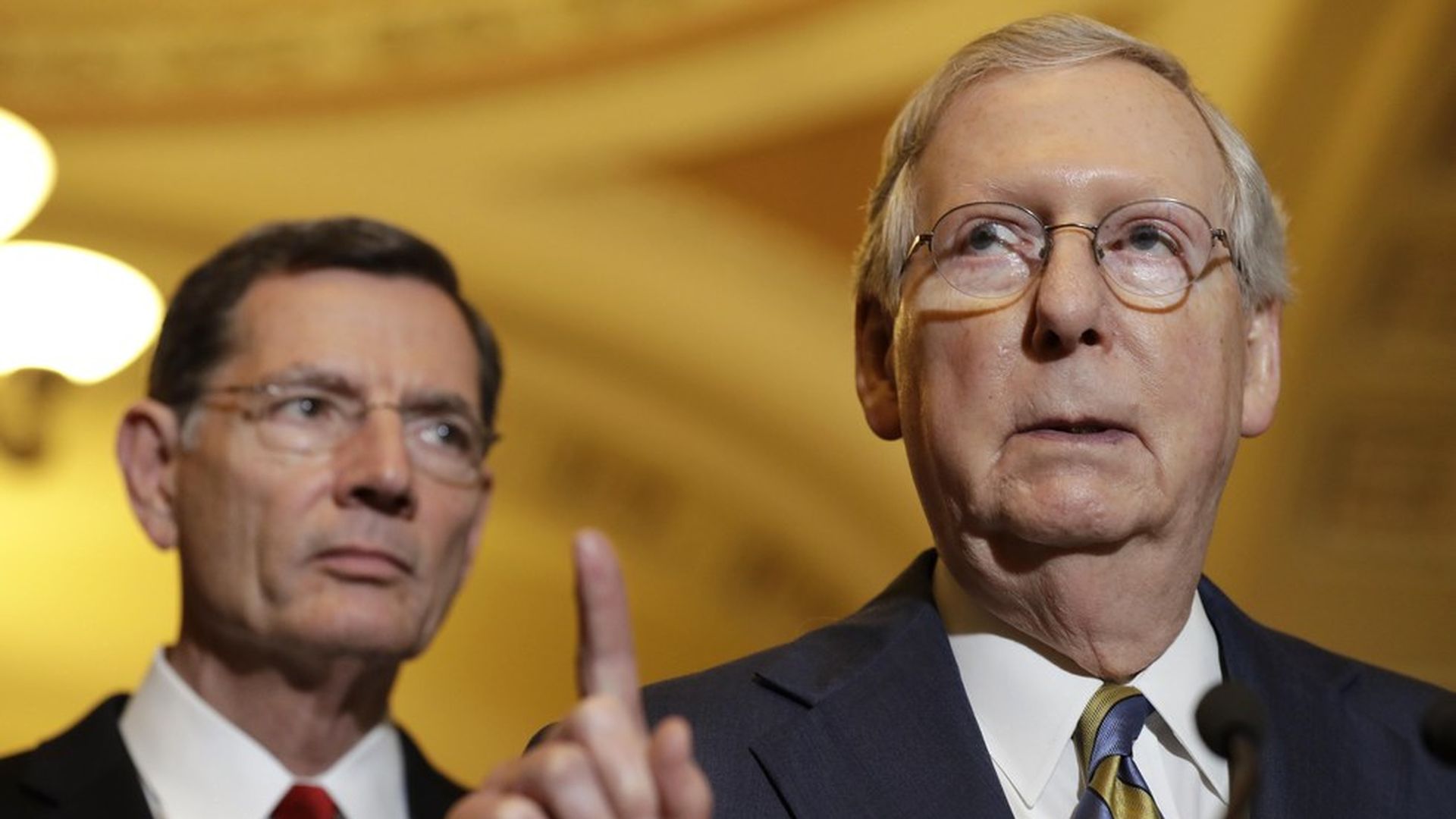 After three weeks of working group meetings, Senate Republicans will begin drafting their version of a health care bill over next week's recess.
"Over the break, initial legislation will be drafted, and then we'll have more time — we'll actually have a basis to discuss on these things," Sen. Ron Johnson told reporters, saying leadership and committee staff will write the bill.
What to watch: While we expect the Senate bill to take on some the same basic policy structure as the House bill, some pieces are subject to change — particularly after the release of the Congressional Budget Office score yesterday. There's a lot of hesitation to include state waivers that allow states to opt out of the Affordable Care Act ban on charging sick people higher premiums, and the Medicaid per-person funding growth rate debate is still unresolved.
Go deeper