Senate votes to start health care debate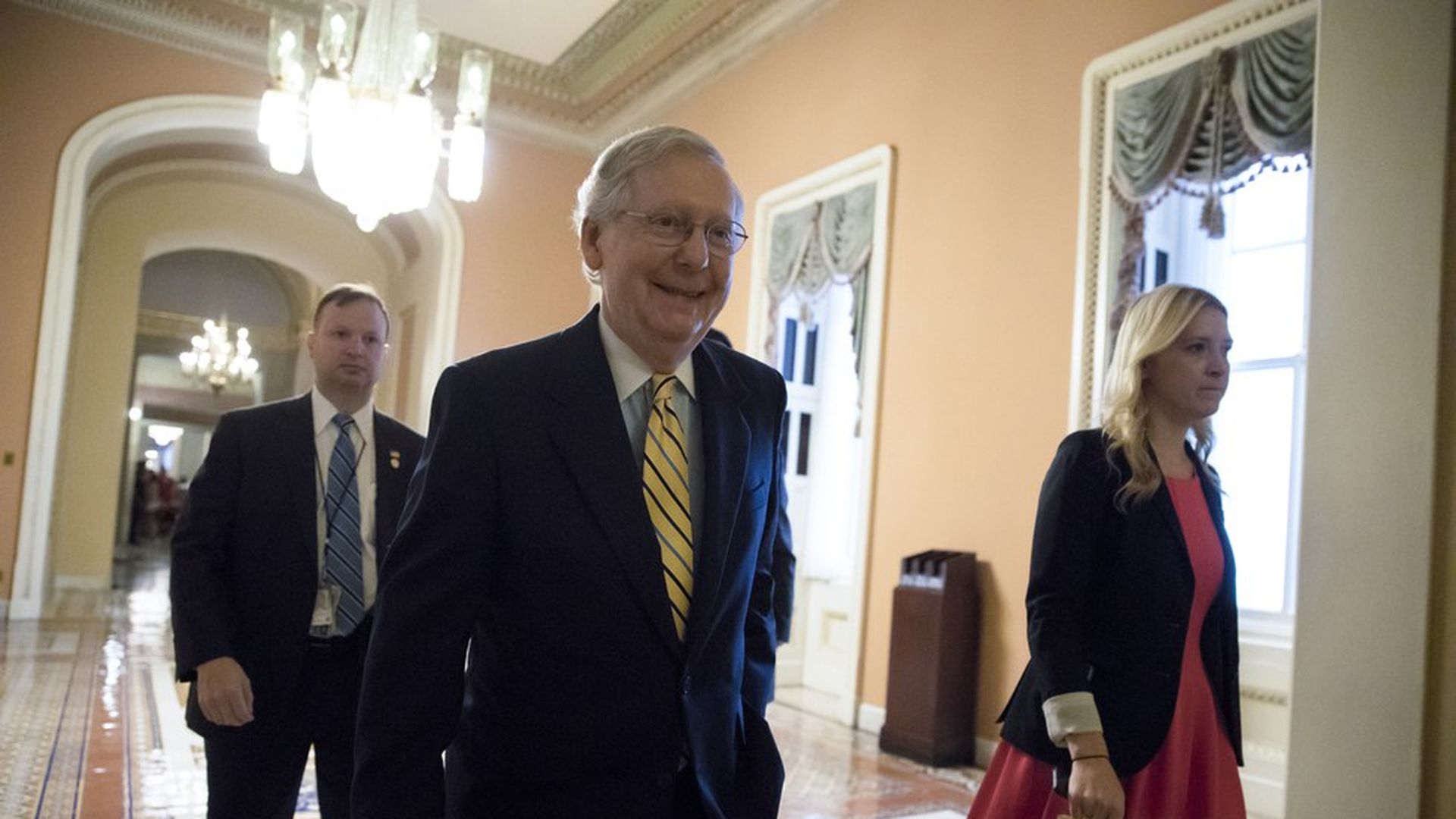 The Senate has officially taken up legislation to repeal the Affordable Care Act — overcoming a hurdle Republicans weren't sure they could clear just a few days ago. Fifty Republican senators voted to start the debate, with Vice President Mike Pence breaking the tie.
How it happened: Sens. Susan Collins and Lisa Murkowski, sitting next to each other in the Senate chamber, voted against the motion, along with all 46 Democrats and two Democrat-leaning independents. Protesters in the galleries shouted "Kill the bill! Don't kill us!" and "Shame!"
The big moment: The standing ovation for Sen. John McCain as he walked in to vote for the motion.
One tense moment: Sen. Ron Johnson, another Republican who has expressed concerns, had a long talk on the floor with Senate Majority Leader Mitch McConnell before casting his vote. He voted yes, right after McCain.
What's next: Twenty hours of debate, followed by votes on the Senate's repeal and replacement plan and a 2015 bill that would repeal much of the ACA without replacing it. If both fail, all votes will be to amend the House-passed health care bill, which is the vehicle they're technically starting with.
We can't rule out other versions of repeal, either. Even McCain, in a floor speech with all of the senators listening, made it clear he wants changes in the Senate bill: "I will not vote for the bill as it is today."
The bottom line: No one knows if any of the repeal proposals can pass the Senate — but it will be harder for Senate Republicans to give up and shelve the effort now that they've gotten this far.
Go deeper