Senate to delay health care vote after McCain's eye surgery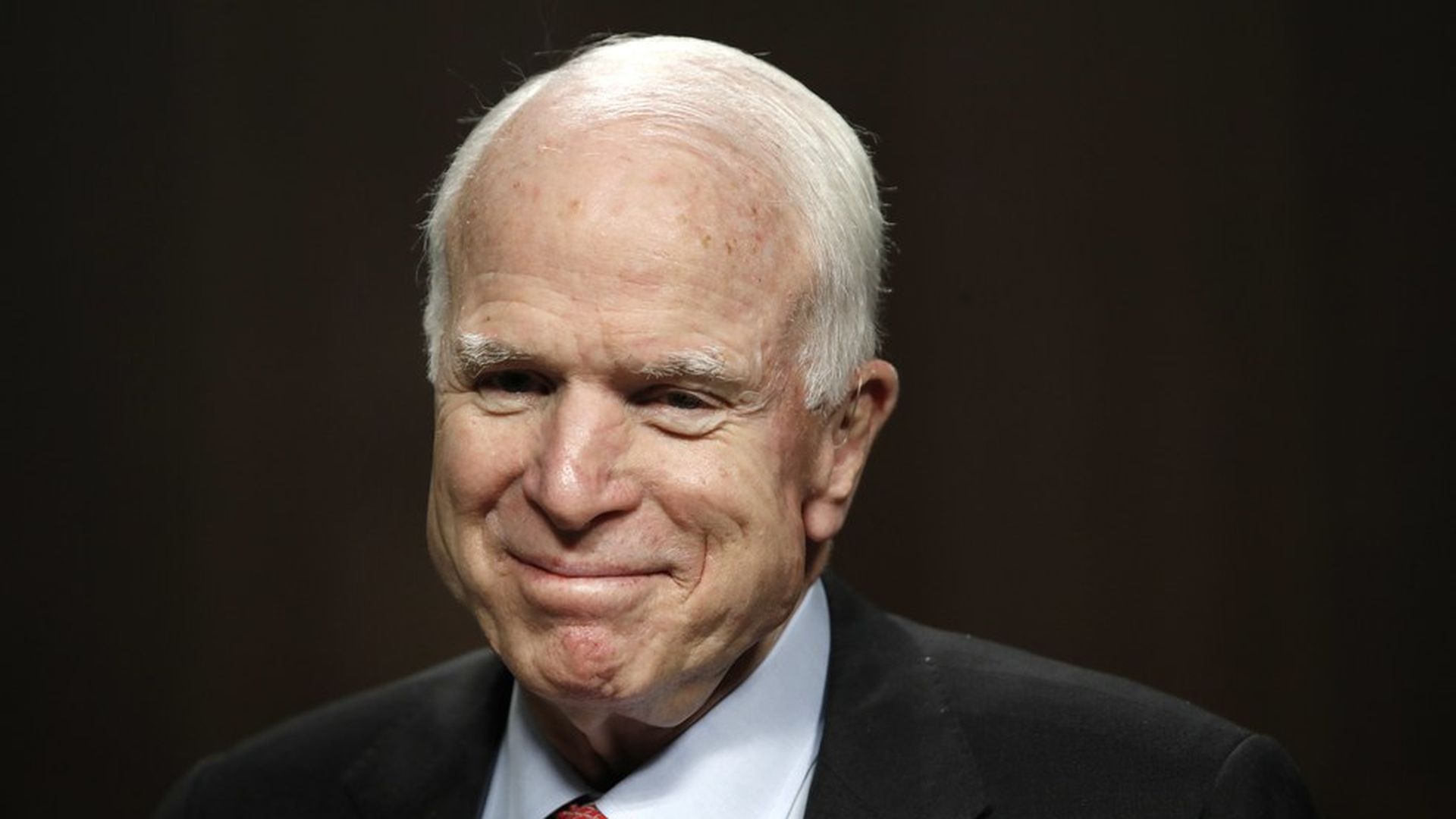 Senate Majority Leader Mitch McConnell announced tonight that the health care vote that was set for next week will be delayed — because now Sen. John McCain is going to spend the week in Arizona recovering from eye surgery. He had a blood clot removed yesterday from above his left eye and will stay in Arizona next week, per a statement from his office.
Senate Republicans need 50 votes just to start the debate, let alone pass it — enough for Vice President Mike Pence to break the tie. Sens. Susan Collins and Rand Paul are expected to vote with all 46 Democrats and two Democrat-leaning independents against starting the debate. So if there are 50 "no" votes and only 49 "yes" votes — because McCain's not there — they can't even take up the bill.
What McConnell said in his statement: "While John is recovering, the Senate will continue our work on legislative items and nominations, and will defer consideration of the Better Care Act."
Go deeper