Senate tax plan's winners and losers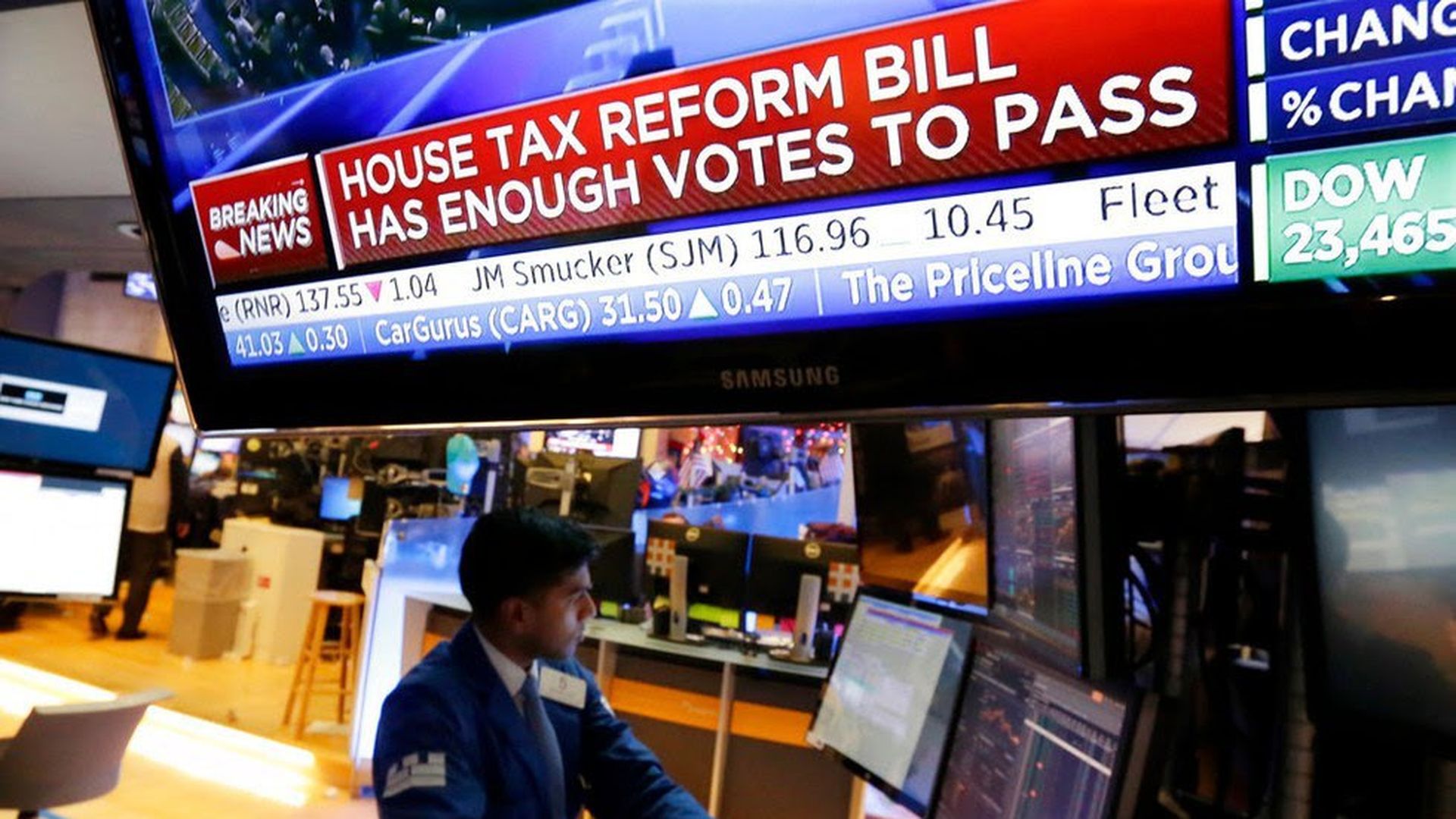 Winners, per AP's Marcy Gordon, beginning with a big win for wealthy individuals and their heirs:
Corporations win all around, with a tax rate slashed from 35% to 20% in both bills — though they'd have to wait a year for it under the Senate measure.
U.S. oil companies with foreign operations would pay reduced taxes under the Senate bill on their income from sales of oil and natural gas abroad.
Beer, wine and liquor producers would reap tax reductions under the Senate measure.
Companies that provide management services like maintenance for aircraft.
Losers:
An estimated 13 million Americans could lose health insurance coverage under the Senate bill, which would repeal the "Obamacare" requirement that everyone in the U.S. have health insurance.
People living in high-tax states would be hit by repeal of federal deductions for state and local taxes under the Senate bill, and partial repeal under the House measure. That's the result of a compromise allowing the deduction of up to $10,000 in property taxes.
Many families making less than $30,000 a year would face tax increases starting in 2021 under the Senate bill, according to Congress' nonpartisan Joint Committee on Taxation. By 2027, families earning less than $75,000 would see their tax bills rise, while those making more would enjoy reductions.
Go deeper