Senate tax bill will include individual mandate repeal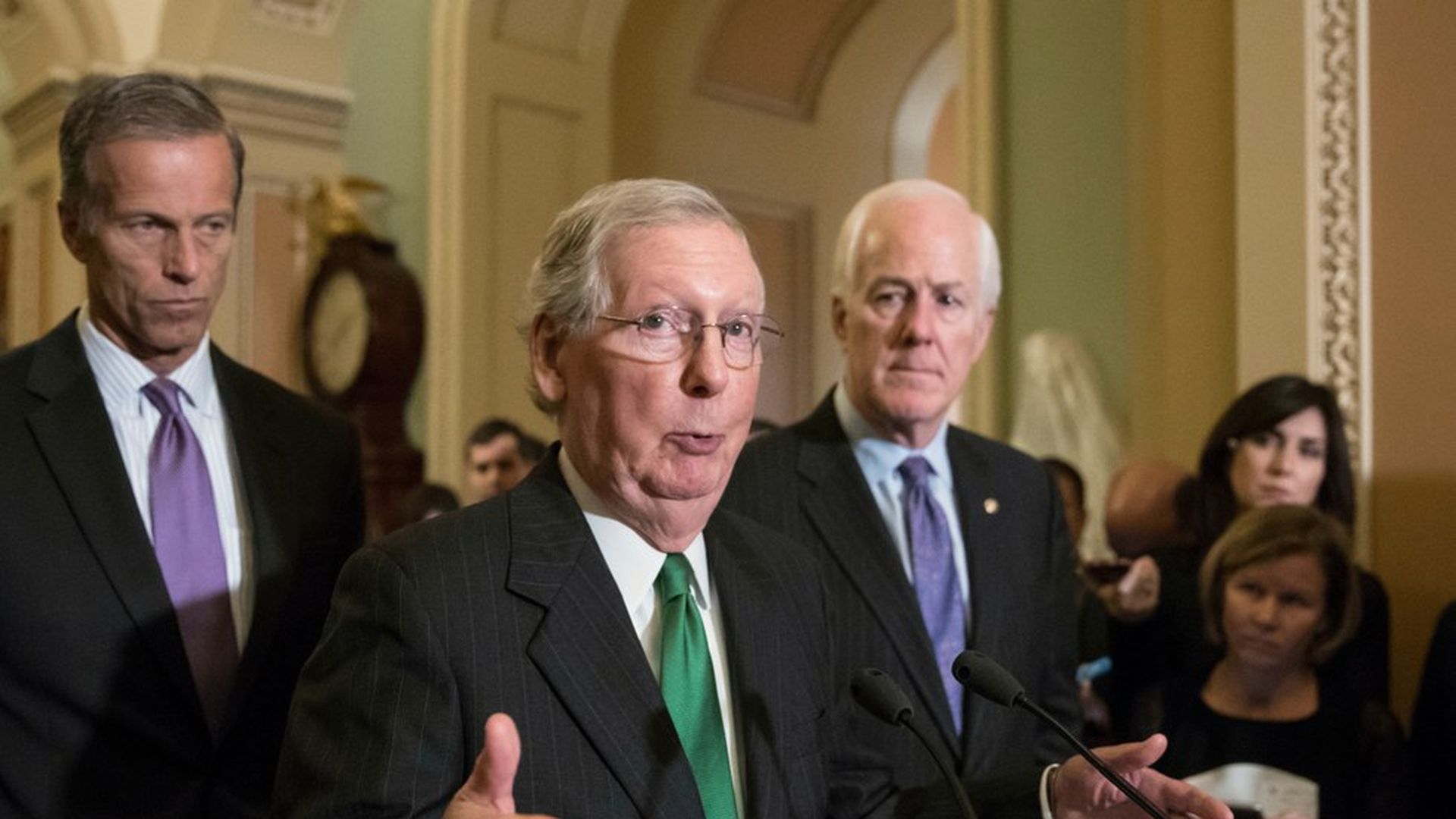 The Senate plans to include a repeal of the Affordable Care Act's individual mandate in its tax bill. As part of the deal, the bipartisan ACA stabilization bill introduced by Sens. Lamar Alexander and Patty Murray will get a separate vote on the Senate floor.
"We're optimistic that inserting the individual mandate repeal would be helpful, and that's obviously the view of the Senate Finance Committee Republicans as well," Senate Majority Leader Mitch McConnell told reporters.
What to watch: Whether a tax bill that repeals the individual mandate can get 50 votes. If it's part of the package, odds are the answer is yes. But this definitely escalates the tax bill's drama — especially if and when the House and Senate must reconcile their versions.
Go deeper