Senate Russia probe to examine money laundering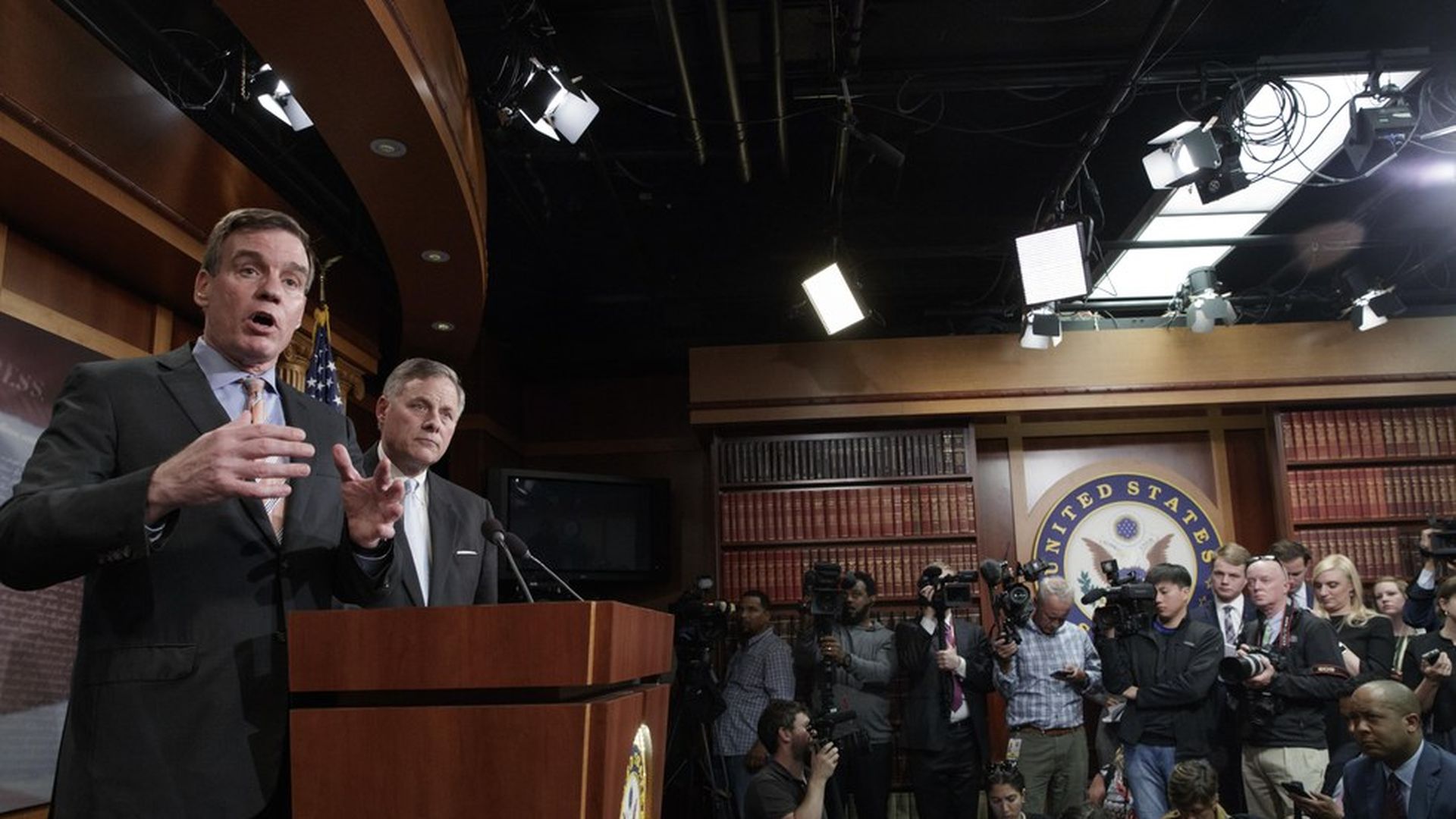 Senators investigating Russian campaign meddling have asked the Treasury's Financial Crimes Enforcement Network (FinCEN) for information about Trump and his associates, per CNN.
Why it matters: FinCEN has been investigating the connection between money-laundering and purchases of U.S. real estate. Mark Warner, the top Democrat on the Senate Intel Committee, said the probe is trying "to follow the intel no matter where it leads."
Warner's leverage: Warner said he would not support Trump's nominee to oversee terrorism and finance at the Treasury Department, Sigal Mandelker, until the materials are provided.
What to expect: Trump's real estate empire, as well as his associates' real estate deals, are likely to come under tighter scrutiny.
Go deeper