Senate Republicans may have trouble with their repeal-first camp, too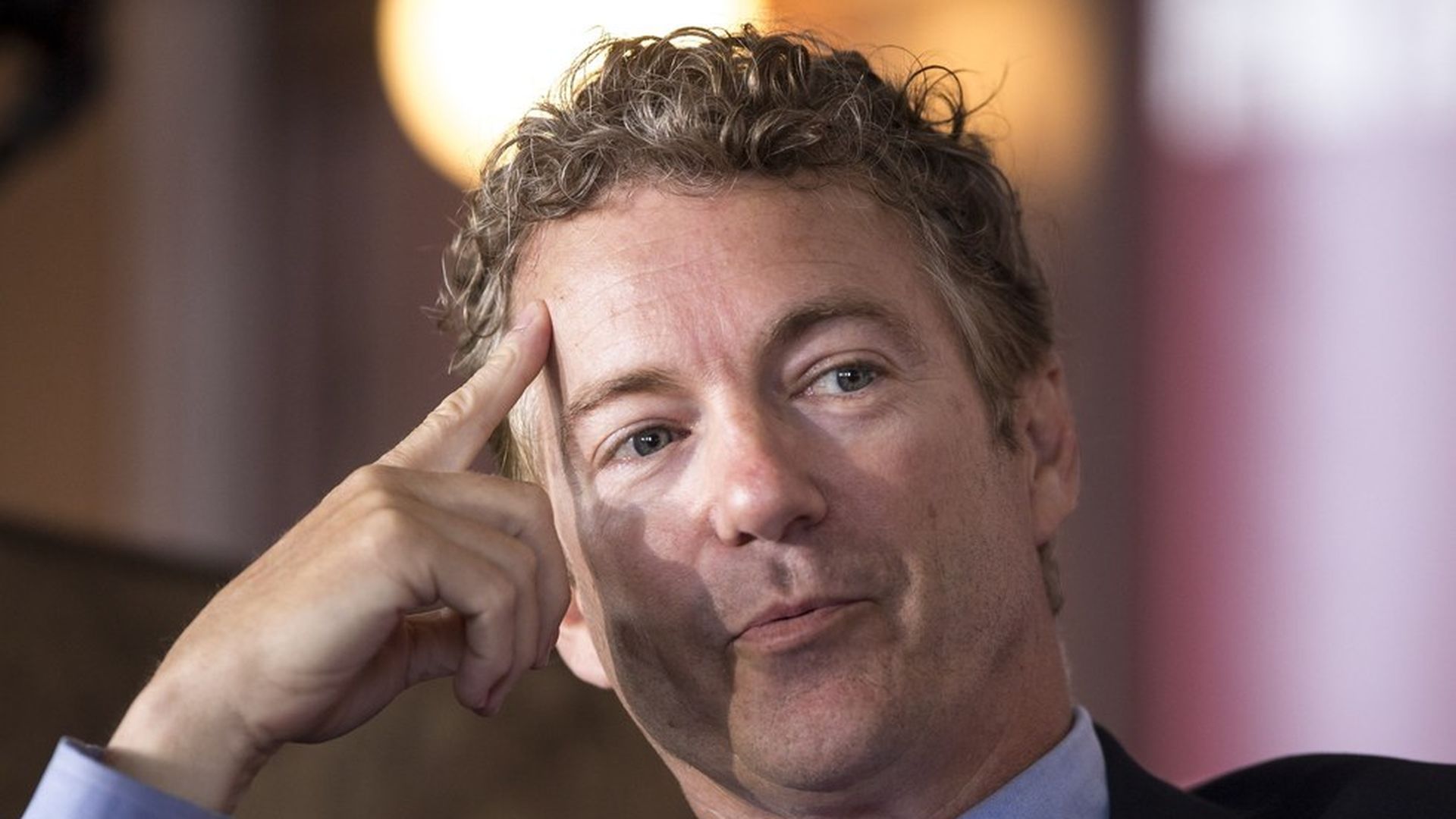 House Republican conservatives aren't the only ones saying they won't vote for an Obamacare repeal bill that's less sweeping than the 2015 version. A growing number of Senate Republicans are taking a hard line, too — including Sen. Rand Paul, who's joining Ted Cruz and Mike Lee in that camp. "I agree completely. I think that should be the minimum that we do, to repeal what we did in 2015. No less," Paul said this afternoon.
Why it matters: Senate Republicans can't afford to lose more than two votes if they want to repeal Obamacare through a budget "reconciliation" bill, which can pass with only 51 votes. But they also need to keep more moderate Republicans on board, who may want to be sure a repeal bill doesn't get rid of Medicaid expansion or the law's taxes.
So if Cruz, Lee and Paul actually vote against a repeal bill they don't think is strong enough — that sinks the bill.
Go deeper