Senate Republicans don't know what they're voting on next week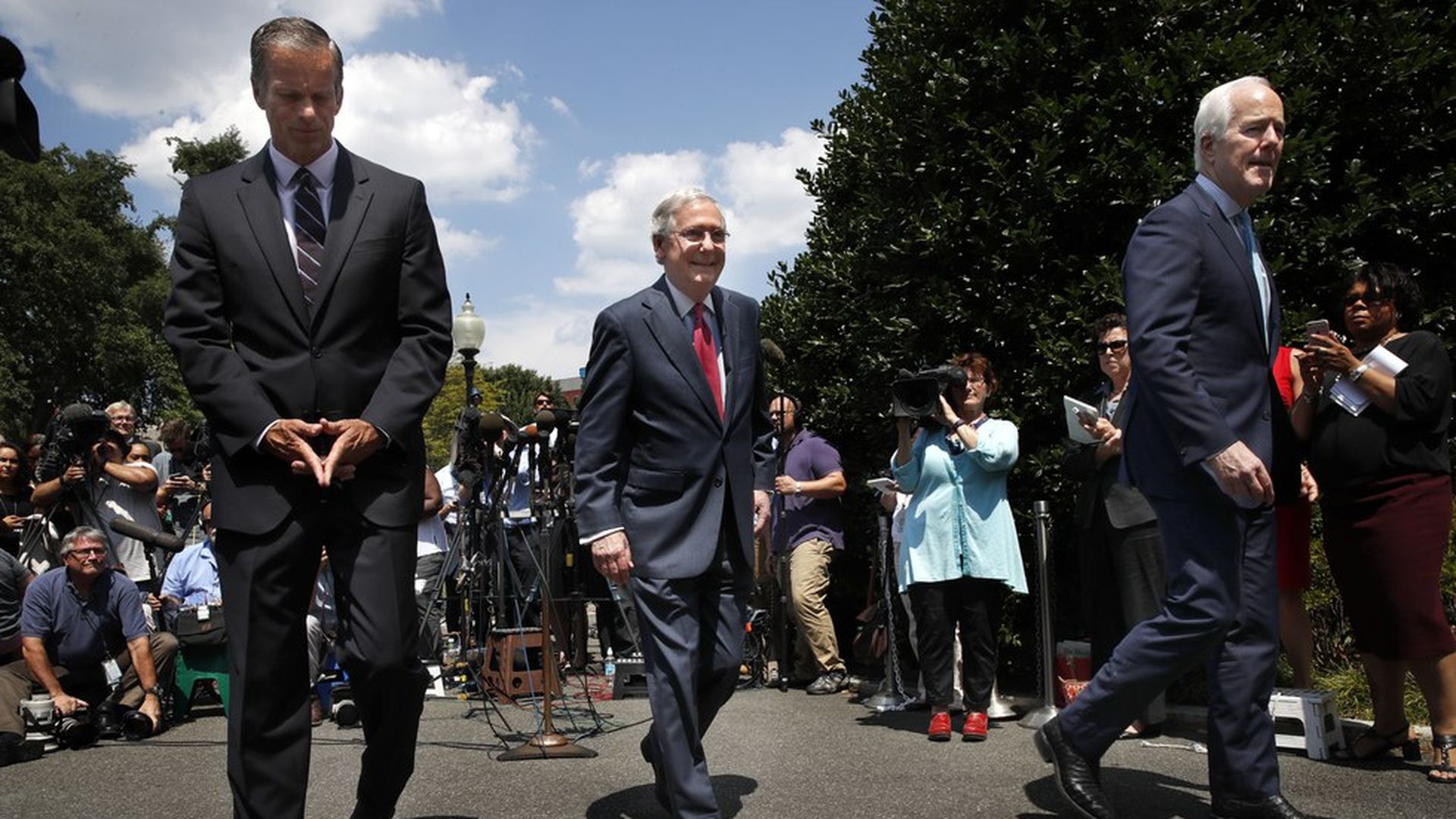 It's up in the air what Senate Republicans will vote on next week, following their meeting with President Trump on Wednesday. The goal seems to be to get something passed, regardless of whether it just repeals parts of the Affordable Care Act or tries to replace them.
When asked whether the vote would be on repeal, the latest version of the Senate replacement bill, or some other replacement plan, Finance Committee Chairman Orrin Hatch said, "It could be all of the above, but at least one." He said Trump's message to the caucus was to "unify and get things done."
Why this matters: It can't be overstated how wild it is that Senate Republicans are planning to vote on a massive restructuring of the health insurance system next week, without knowing what it will look like. And though passage of anything seems unlikely, if they do manage to pass a replacement bill, it'll be a patchwork of last-minute compromises on top of a bill that is already massively unpopular and hasn't been thoroughly analyzed. And Republicans will then own whatever happens under their bill.
What we know:
The first vote will be a vote to begin debate on the House bill. If that passes, the Senate can vote on amendments, including substitutes to the underlying bill.
"The plan is to bring up the 2015 bill, but there was an agreement today to continue talking on some of the issues that our members have," said Sen. John Thune, the third-highest ranking Senate Republican.
The 2015 repeal bill already has three defectors. Only two — or one, if Sen. John McCain is still out when the vote happens — are needed to kill it.
The most recent version of the Senate replacement bill had four defectors, split among moderates and conservatives. Sens. Shelley Moore Capito and Lisa Murkowski indicated after the bill was shelved that they would have voted against it.
There's no reason both senators couldn't vote on both the 2015 bill and the latest replacement plan — if the vote to begin the debate succeeds. But that's a huge "if."
Go deeper