Senate plans to release revised health care bill Thursday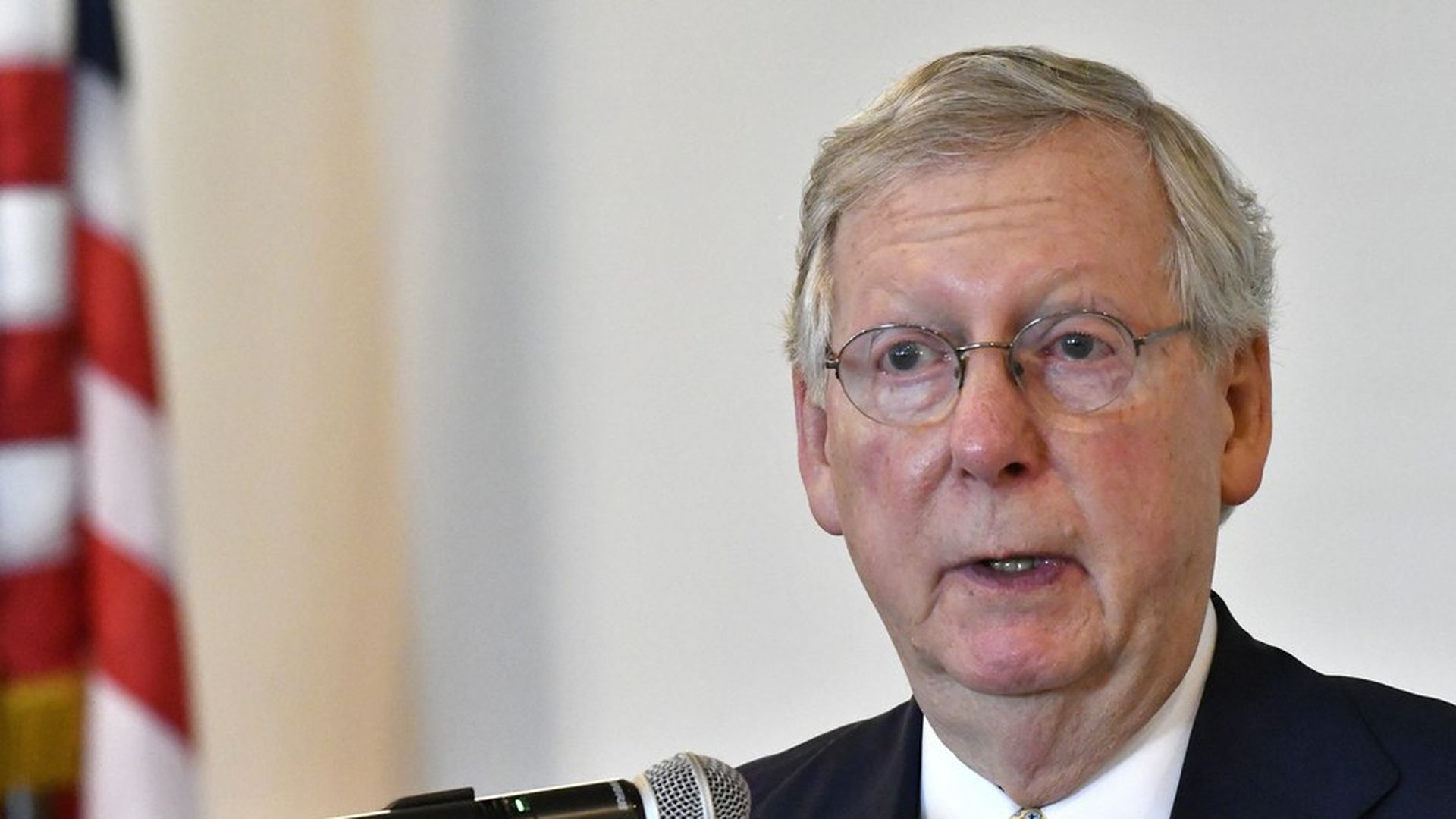 Senate Republicans plan to release an updated version of their health care bill on Thursday, according to senior GOP aides. The Congressional Budget Office is expected to release its score of the bill early next week, and then the plan is to vote on the bill later next week, one of the aides said.
What we're watching: Whether a controversial idea being pushed by Sens. Ted Cruz and Mike Lee will be included in the new version of the bill. One senior aide says that remains unclear, and a spokesman for Lee said his office hadn't been updated on the status of the provision either.
Senators will be briefed Tuesday about what's in the new draft. Two versions — one with the Cruz-Lee amendment, and one without — have been submitted to CBO for analysis.
Go deeper