Senate parliamentarian deciding what can go in health bill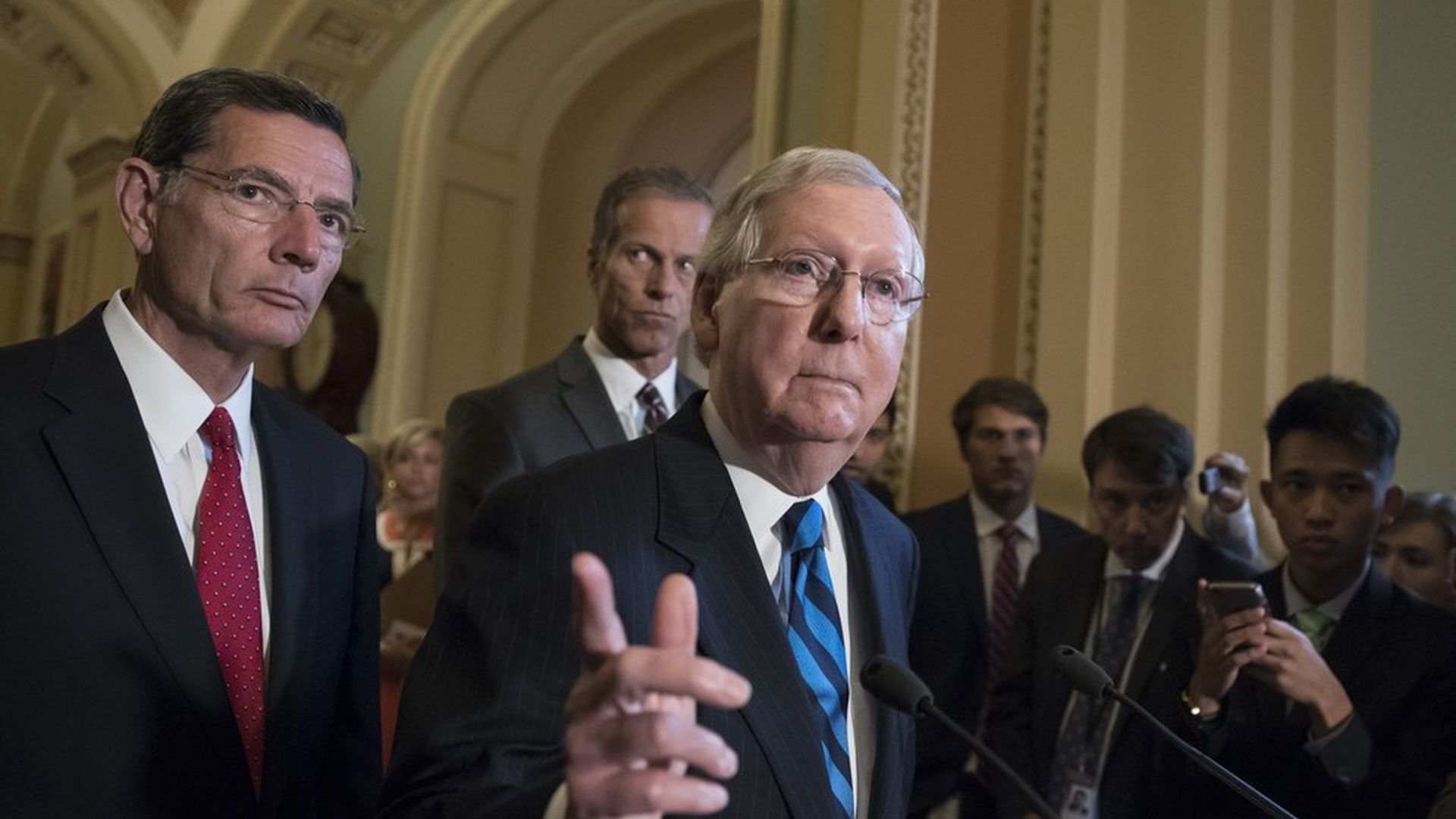 Senate Republicans and Democrats are debating the GOP health care bill this week before the parliamentarian, who will then decide if certain provisions comply with budget rules. They'll debate Tuesday through Thursday, with her opinions expected before the bill goes to the floor next week, according to senior GOP aides.
Why this matters: One of the most controversial ideas out there — Sens. Ted Cruz and Mike Lee's proposal to let insurers offer some plans that don't comply with Affordable Care Act insurance regulations — may not even comply with the rules. That'd make it subject to a 60-vote threshold, which it certainly wouldn't meet. "What she thinks could end up changing the contents of any bill, and that is a big deal," said a senior GOP aide.
Also at risk are the pro-life provisions in the health care bill, which keep tax credits and the insurer stabilization fund from being used for abortions.
Go deeper