Senate panel eyes federal money and state flexibility to stabilize ACA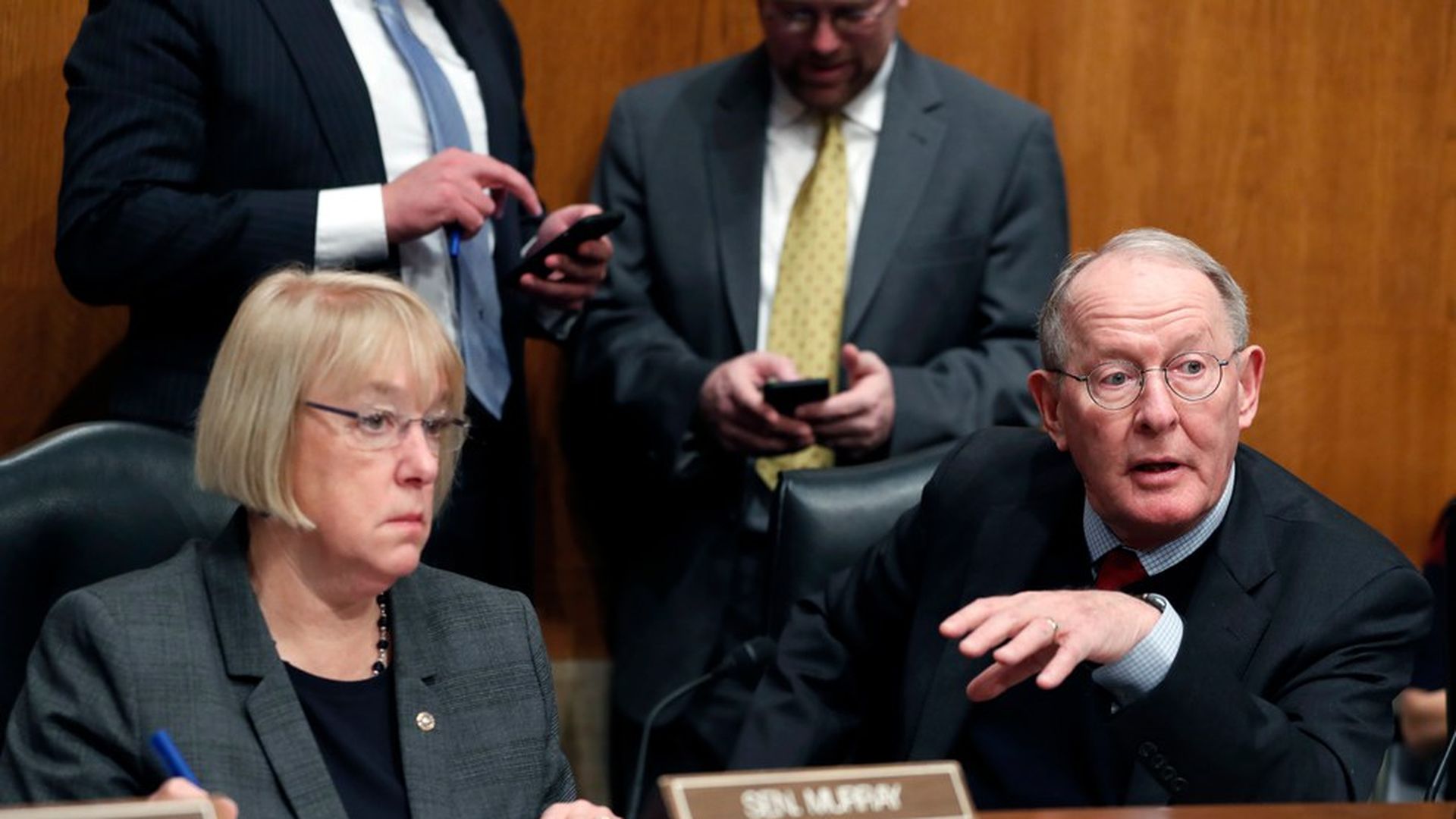 Lawmakers and policy experts are honing in on a small handful of policies — mostly, different forms of federal funding and regulatory flexibility — as the Senate tries its hand at a bipartisan Affordable Care Act fix.
The first of several Senate HELP Committee hearings on the individual market was (believe it or not!) full of substantive health policy discussions, as members questioned state insurance commissioners. Everyone seemed interested in funding the Affordable Care Act's cost-sharing subsidies, and most seemed interested in expanded regulatory waivers for states. A handful of other policy ideas, including direct government payments to help offset the costs of expensive patients, are also looking pretty popular.
What's happening:
Reinsurance programs — in which the government pays insurers to offset the costs of their most expensive patients — came up repeatedly. Speaking of Maine and Alaska's state reinsurance programs, GOP Sen. Susan Collins said, "I think if you look at the experience of those two states alone, it shows the benefit of reinsurance pools."
Julie McPeak, Tennessee's insurance commissioner, said it can be difficult for states to set up their own reinsurance programs or high risk pools, but they could be very helpful. "I see the additional benefit of the reinsurance program not only to reduce premiums for consumers, but also to increase competition" because "insurers could better estimate the risk of entering the market."
Democratic Sen. Al Franken also questioned the commissioners about reinsurance, leaving little doubt about how he felt about it when he asked whether "anyone else [would] like to talk about the wisdom of a permanent federal reinsurance program?"
The problem: "Reinsurance really hard. Costs money. We don't have any money," one senior GOP aide told me."if a reinsurance program is such a good idea and Alaska was able to set one up using some state funds…why don't states do it? All it takes is money," HELP Chairman Lamar Alexander asked.
Also back on the table, per the senior aide: Allowing people younger than 30 to buy polices that only cover catastrophic care.
Collins also brought this up, and commissioners seemed generally supportive of the idea.
The senior aide said adding a copper plan is being discussed either as part of expanded state waivers or in all markets.
There have been several conversations about changes to the ACA's state innovation waivers, particularly about speeding up the federal approval process and making them more flexible.
"We are proposing changing the standards on what the waiver is judged against. Does it have to be exactly like ACA or can it be different at the states request?" the senior aide said.
Go deeper