Senate likely to start voting on GOP health plan next Wednesday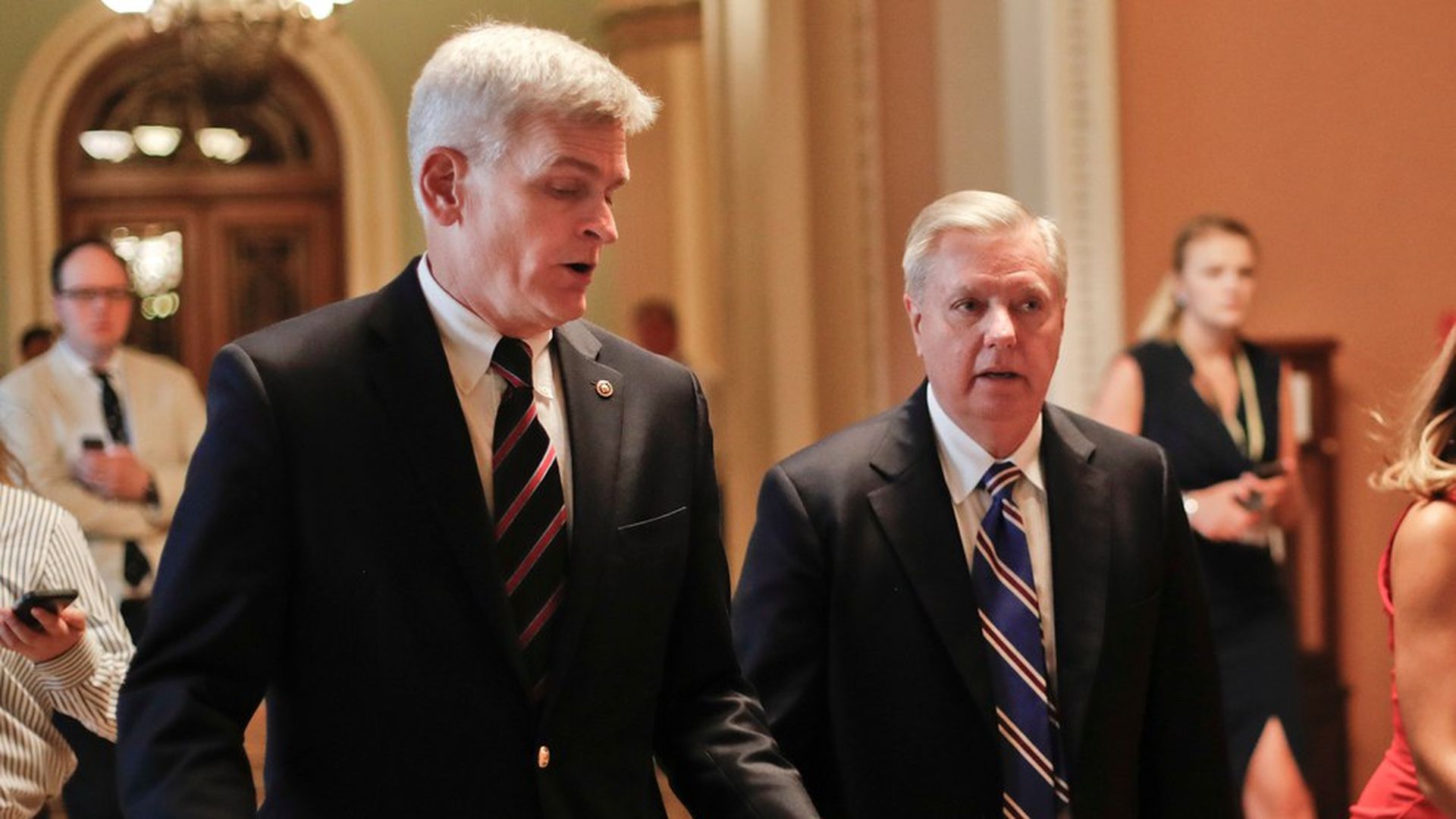 Senate leadership is aiming to start voting on the Cassidy-Graham health care plan next Wednesday. "I think so. I think that's the likely thing," Sen. Roy Blunt, a member of leadership, told me.
Leadership is still trying to figure out where each senator stands.
The vehicle Republicans are using to pass the bill with only a 50-vote threshold expires next Saturday.
What we're watching: Sens. Lisa Murkowski and John McCain. If either of them (or a wild card) comes out against the bill before next week, it's unclear whether it would come to the floor. "Some don't want to take another tough vote if the whole team (or at least 50) isn't on board. Some say we can't get this close and not try by forcing the vote – make people identify where they are. I think the 'vote no matter what' school is winning out," a senior GOP aide said.
Go deeper