Senate largely ignoring Trump's flip-flopping on health care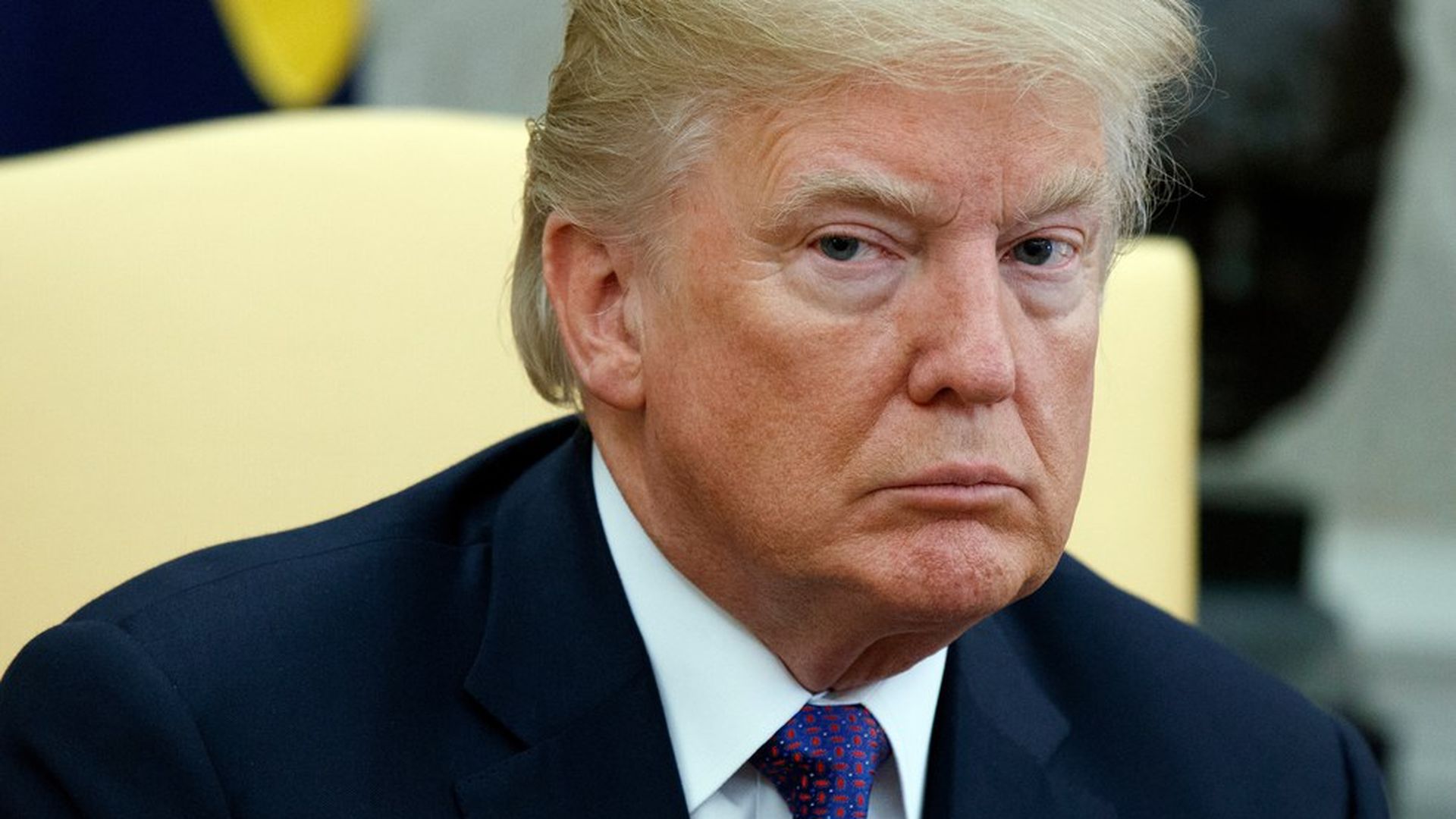 President Trump keeps flip-flopping on whether he supports a bipartisan bill to stabilize health care markets. And it has created a weird dichotomy in the Senate: No one's taking his position on the bill very seriously at any given moment, even though it needs his support to pass and become law.
Bottom line: There's a lot of enthusiasm in the upper chamber for this bill, sponsored by Sens. Lamar Alexander and Patty Murray, and not much weight is being given to Trump's vacillating opinions.
"In this town, at this time, change seems to be the norm," Sen. Pat Roberts told me when asked if members take the president's position less seriously the more he changes his mind. "It is what it is. So we just work around it."
What's happening: At first, the president's flip from being supportive of the deal to tweeting that it's an "insurer bailout" seemed to rattle its prospects for passage. But on Thursday, Alexander and Murray pushed ahead, introducing the bill with 24 cosponsors. As the president's position continued to shift — seemingly by the hour — some senators were even cracking jokes about it.
At the beginning of my question on the president's changing positions, Sen. Johnny Isakson quipped: "Which one's he on now?" He told me that even with the president's shifting support of the bill, "I'm moving it ahead to try to get it in a position where if it's signed, it's a good law for Georgia."
When asked if Trump changing his mind so much made it hard to predict where he'll land on the bill, Sen. Jeff Flake said, "I think that's rather obvious."
"They just need to pass it during the 5 minutes he is supportive," one GOP lobbyist told me.
On a serious note: What Trump says right now isn't the most important thing, Sen. John Thune said: "In the end it's going to be what he does. And if he comes out actively, gets behind it, tries to help get votes for it, and then if he announces that he'll sign it, that sort of thing, I think those are the type of messages that will help bust it loose."
Yes, but: The Senate may be plowing ahead with its work on the bill, optimistic the president will be supportive when they need him, but the bill really can't become law without him — because of the obvious necessity that he sign it, but also because his support will likely mean a lot more to House Republicans. If Trump can take advantage of that, he really could have some leverage.
"What I would do if I were in his shoes is, I'd read it, and then I'd try to improve it," said Alexander, whom Trump called twice on Wednesday to offer encouragement.
"He's president of the United States and I take him seriously, and I'm a member of the Senate and he takes me seriously," Isakson said. "But the fact that he's vacillated some, that's the luxury you have when you're president."
Go deeper