Senate health care bill is in moderates' hands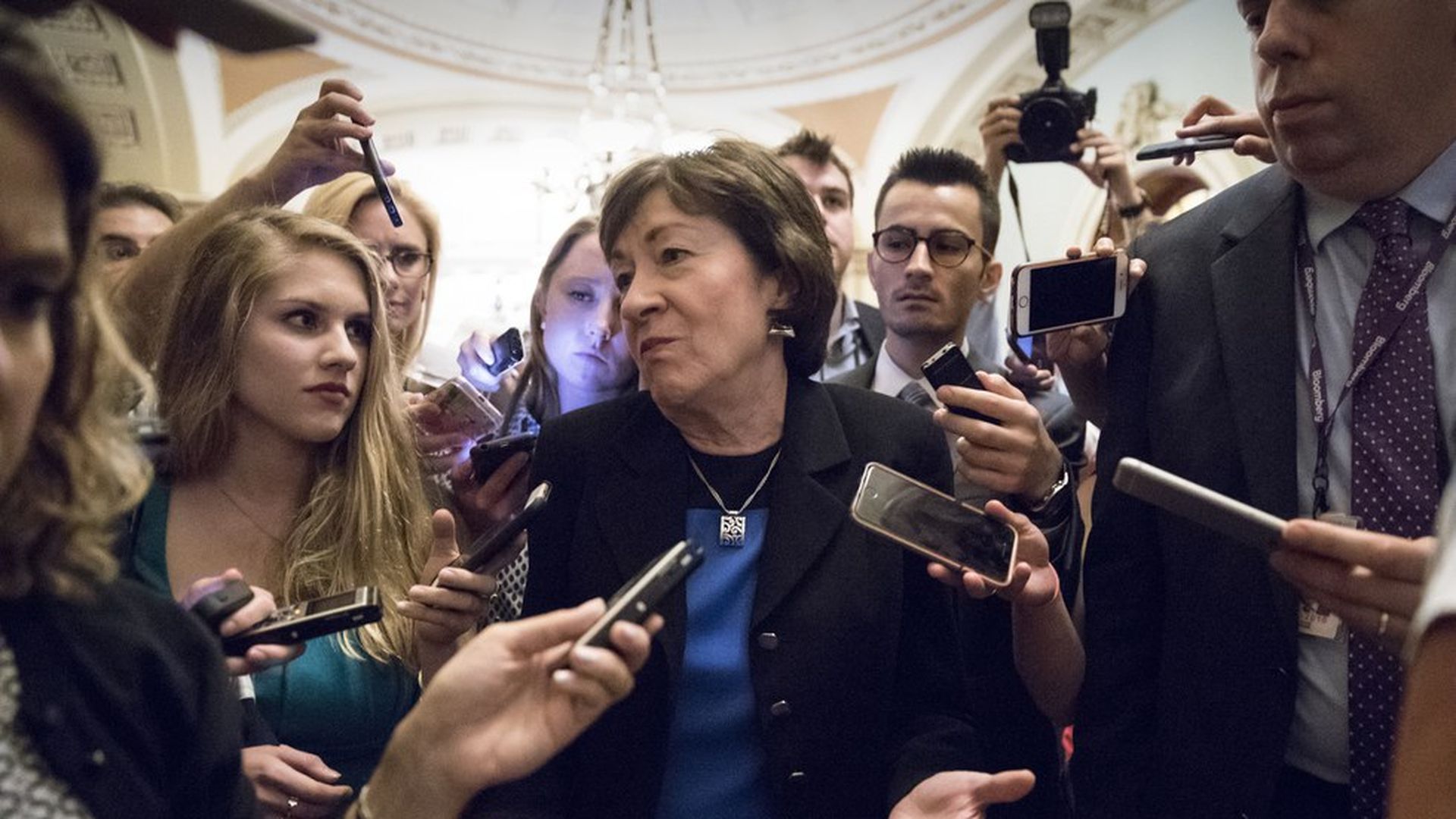 If the Senate's health care bill dies, moderate Republicans will likely be the ones who kill it. And the changes released yesterday won't do much to allay their biggest concerns.
Conservatives won some major policy changes yesterday, in the form of Ted Cruz's consumer-choice proposal. Moderates didn't: The bill's Medicaid cuts are just as deep, and the latest version didn't do much to cover more people or make coverage more affordable to older, sicker consumers.
So, what did the moderates get? Money:
$45 billion to fight the opioid crisis
An additional $70 billion to help stabilize insurance markets
One particular funding formula was also revised to benefit just one state: Alaska, home to undecided Sen. Lisa Murkowski. The change could net Alaska nearly $750 million over the next 10 years, according to Bloomberg's math.
"We're making it rain on them," one senior GOP aide told my colleague Caitlin Owens.
This is what worked in the House: Conservatives won structural changes to the Affordable Care Act's insurance regulations, and some additional money for states brought moderates on board. Will it work in the Senate?
Sens. Susan Collins and Rand Paul said definitively that they'd vote against bringing the bill to the floor, leaving Senate Majority Leader Mitch McConnell with no more votes to spare.
Sen. Mike Lee said he's undecided, but if he follows Cruz, the ball would be in moderates' court.
Other than Collins, the rest of the bill's moderate critics either stayed silent or said they're waiting for a score from the Congressional Budget Office.
What's next: We're expecting that CBO score early next week, though it may not include the biggest changes announced yesterday —Cruz's consumer-choice proposal. Even so, GOP leaders say the plan is still to hold a vote next week. Just like the plan from two weeks ago. Either way, expect plenty more haggling and last-minute changes over the next few days.
If the Senate takes up the bill: Watch Sen. John McCain. He says he's not happy because he didn't get his amendments to protect the Arizona Medicaid program. He'll try to change that.
Go deeper