Senate health care attempt may not be dead yet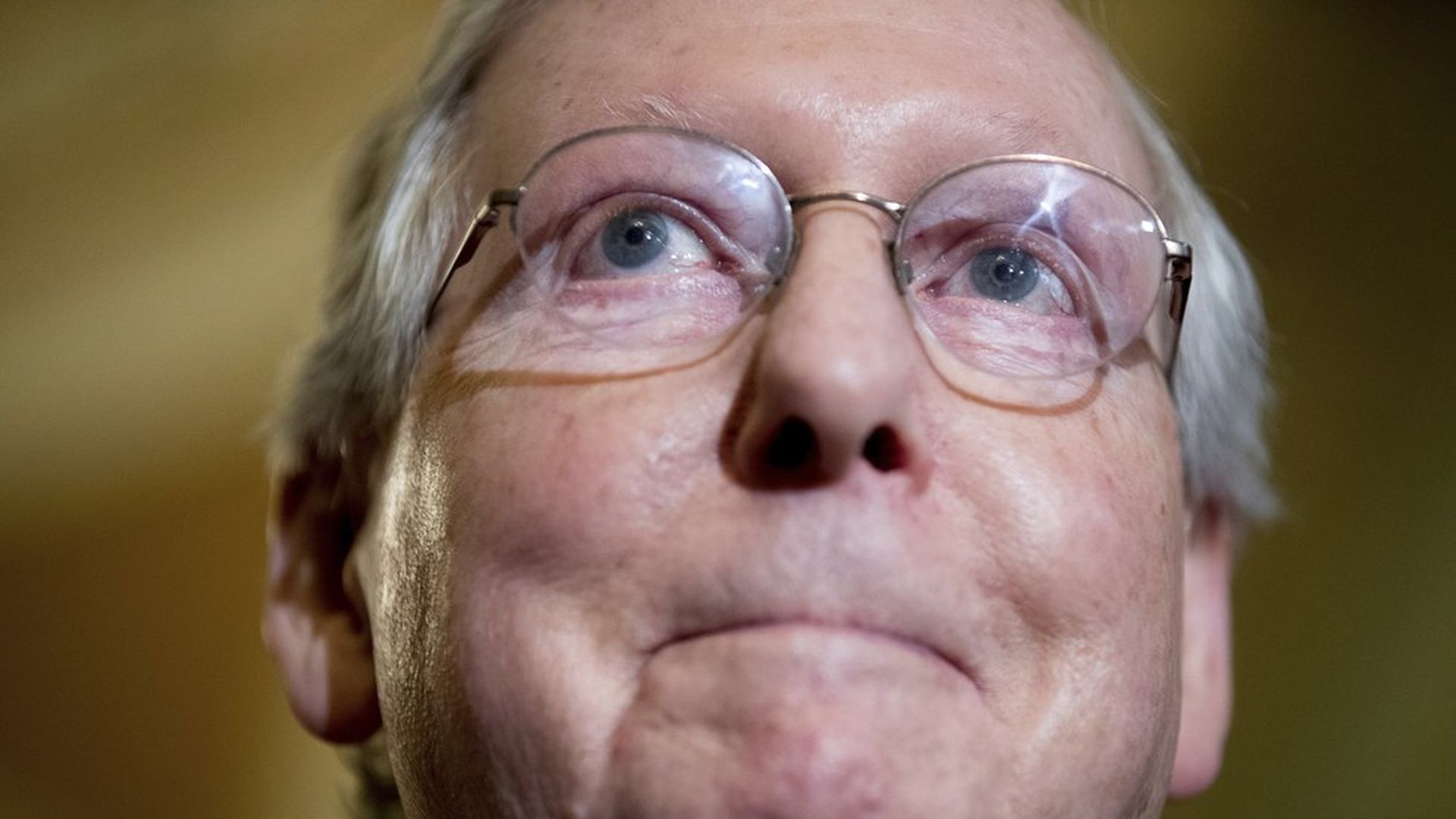 Three Republican senators say they'd vote against a bill repealing the Affordable Care Act without replacing it — but contrary to popular belief, the bill may not be dead yet, according to senior GOP aides. Republican leaders are thinking of scheduling the procedural vote tomorrow morning, the aides said, and the White House is still pushing for the Senate to pass something before it leaves for August recess.
Sens. Susan Collins, Lisa Murkowski and Shelley Moore Capito are being encouraged to vote yes on the first vote, which begins debate on the bill, one senior aide told me. There would then be debate and an opportunity to amend the bill while it's on the floor. So while Majority Leader Mitch McConnell has told members the vote will be on the 2015 repeal bill, the final bill voted on could end up being something else.
"Members are free to do whatever they want out there on the floor, including arranging deals amongst themselves," a second senior GOP aide said. But, echoing one popular opinion among Republicans, the aide was skeptical there's a path forward. "No further use in trying to animate a corpsicle. Time to move on."
But two of the three holdouts would have to agree to vote yes on the motion to proceed if the vote is held before Sen. John McCain returns from surgery. That's a big if, and some are skeptical: "No one believes a deal can be made at this point. The three ladies are waaaay smarter than that," a third senior aide told me.
Keep in mind: Even a failed procedural vote doesn't kill the bill forever. If the first vote on to begin debate on the bill fails, the GOP can always try again. The legislative vehicle will remain intact as long as debate doesn't begin.
On the other hand, many members are saying it's time to work with Democrats on bipartisan approaches. Health, Education, Labor and Pensions Committee Chairman Lamar Alexander said in a statement Tuesday afternoon that the committee will be holding hearings "exploring how to stabilize the individual market."
Go deeper