Senate grapples with looming health care deadline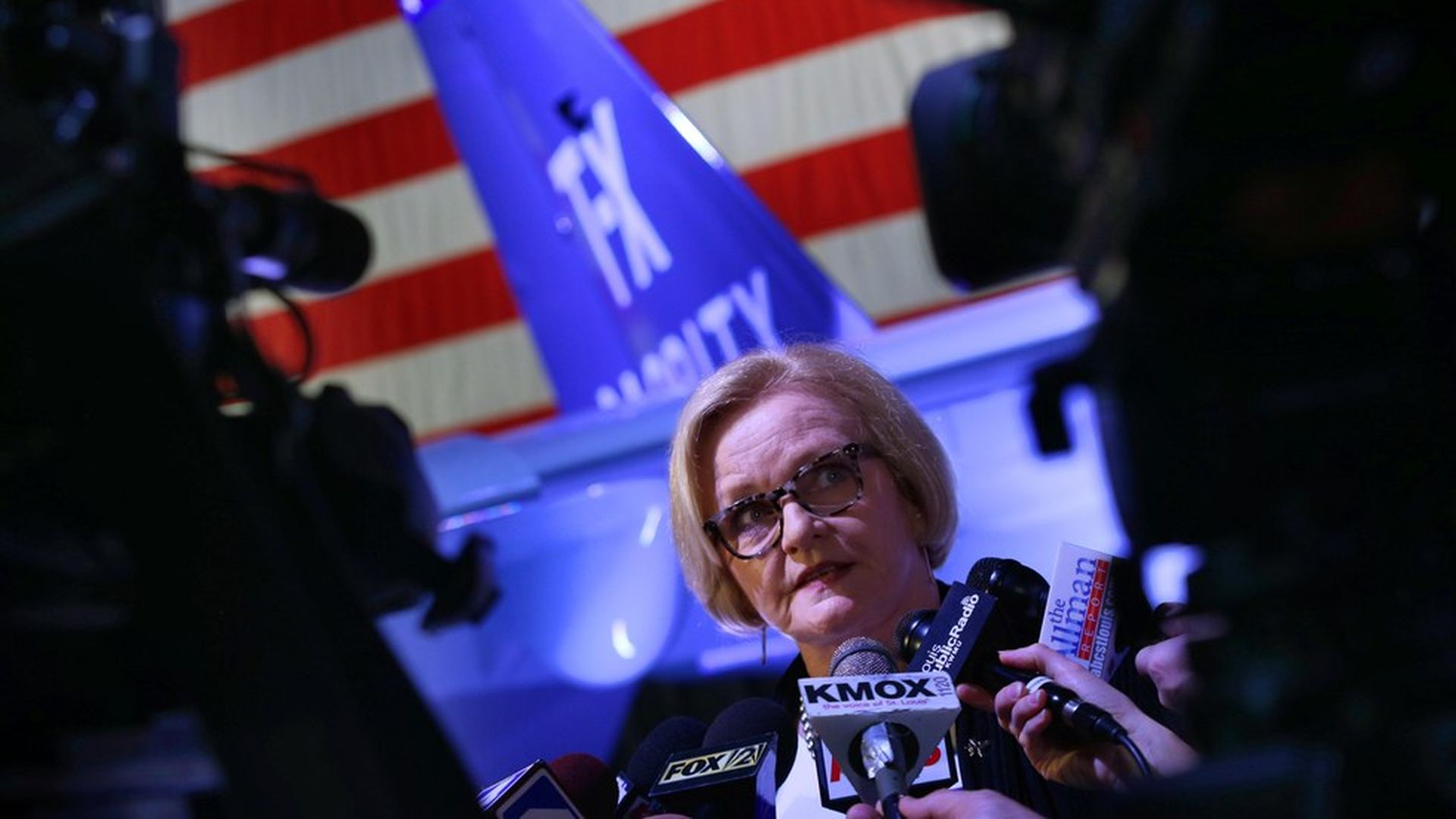 There's a big reason Senate Republicans have floated the idea of a short-term health care package: Insurers have to decide whether to participate in Affordable Care Act federal exchanges in 2018 by June 21. That creates a hard deadline for Congress if it wants to help shore up marketplaces in states like Iowa, which might have no carriers next year.
The problem: There's almost no way congressional Republicans finish their health reform efforts in the next month. That raises the question of whether they can, or should, pass some kind of short-term stabilization measure. And that would presumably require Democrats.
What we're watching: Sens. Lamar Alexander and Bob Corker have introduced a bill allowing people to use ACA premium subsidies to buy plans that are not on exchanges in places without any exchange options. Democratic Sen. Claire McCaskill told me she plans to introduce a bill on the issue "within the next couple of days," and said she'd had "informal discussions" about it with Republicans. (She wouldn't elaborate on what it does.)
The question for Republicans is, as Sen. Ron Johnson put it, "Do we do it as one big package, try to come to agreement on all those issues? Or do we come to agreement on the short-term, get that passed, and then turn attention to the long-term?"
Politically, of course, it'd be easier for Republicans if they could wrap up their legislation in the next month and include short-term stabilization measures in that. But they're not exactly on the same page on that.
"I think we're trying to do one bill, but do it quickly to accommodate the short-term concerns," Sen. Rob Portman told me.
Sen. Pat Toomey said "it's not clear" Republicans need to take action this month.
What a short-term package could look like:
Funding for insurer subsidies, which plans say they need to have certainty going into the next plan year.
The Alexander-Corker bill.
Sen. John Thune, a member of Senate GOP leadership, predicted it might include the subsidies — but he said it might also set up "a glide path to whatever comes next."
But many Democrats might refuse to support any kind of short-term stabilization effort while Republicans are still talking about repealing the ACA. Sen. Patty Murray told me the reason exchanges "are in jeopardy right now is because of the uncertainty that they are facing with the Republicans going after repeal right now. The best thing I've talked to them about is to bring certainty back, take repeal off and look at the real issues."
When I asked one senior GOP aide to predict how this ends, the aide responded with one word: "Poorly."
Go deeper