Senate Dems: "This is not normal"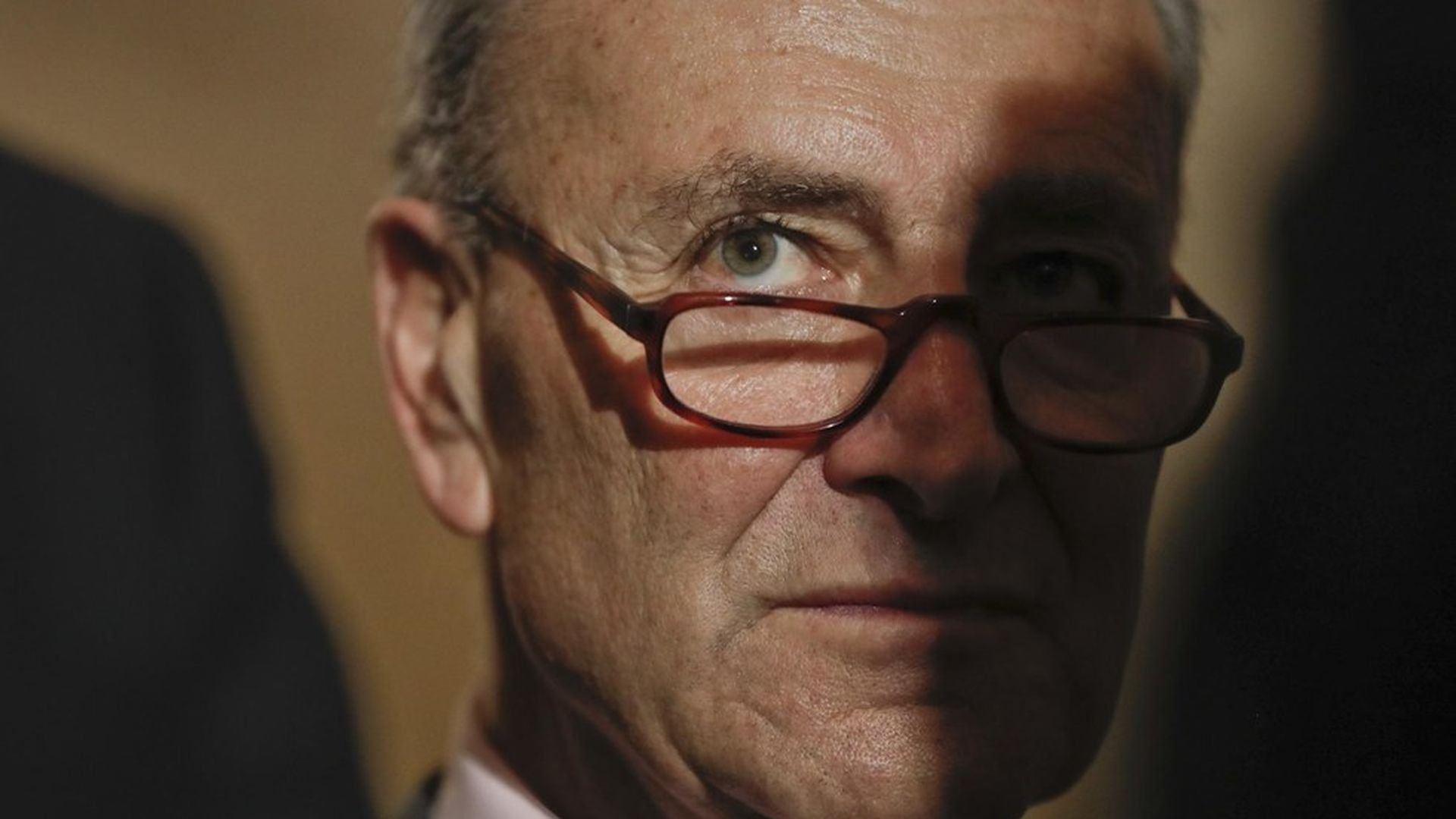 Senate Democrats held a press conference today, and the focus was on the two biggest issues currently plaguing the Trump White House: the firing of James Comey and Trump's reported disclosure of classified material to Russian officials in the Oval Office.
The two big requests: A special prosecutor and cooperation from Republican lawmakers to put pressure on Trump regarding Russia.
Schumer sums it up: "This is not normal. This is not how a White House should operate."
Other statements from Dems:
Sen. Dick Durbin: "November 8, 2016 is a day that will live in cyber infamy."
Sen. Al Franken: We should understand — the president should know — that Russia in Syria is not fighting ISIS, they are fighting for Assad."
Sen. Richard Blumenthal: "The dangerous and reckless disclosure of classified info by the president of the United States to one of our major adversaries shows how we are approaching a constitutional precipice."
Sen. Brian Schatz: "It's time to do something about it and let today be the day for Republican courage — because it wasn't yesterday and we can't wait until tomorrow."
Sen. Ed Markey: "It is time for the Republican Party to put country over party — and remember that their country is the United States of America and not Russia."
Sen. Tammy Duckworth: "Russia is not America's friend and the president should know that highly classified material is not something that you use to impress people."
Go deeper