Senate delays health care vote until after recess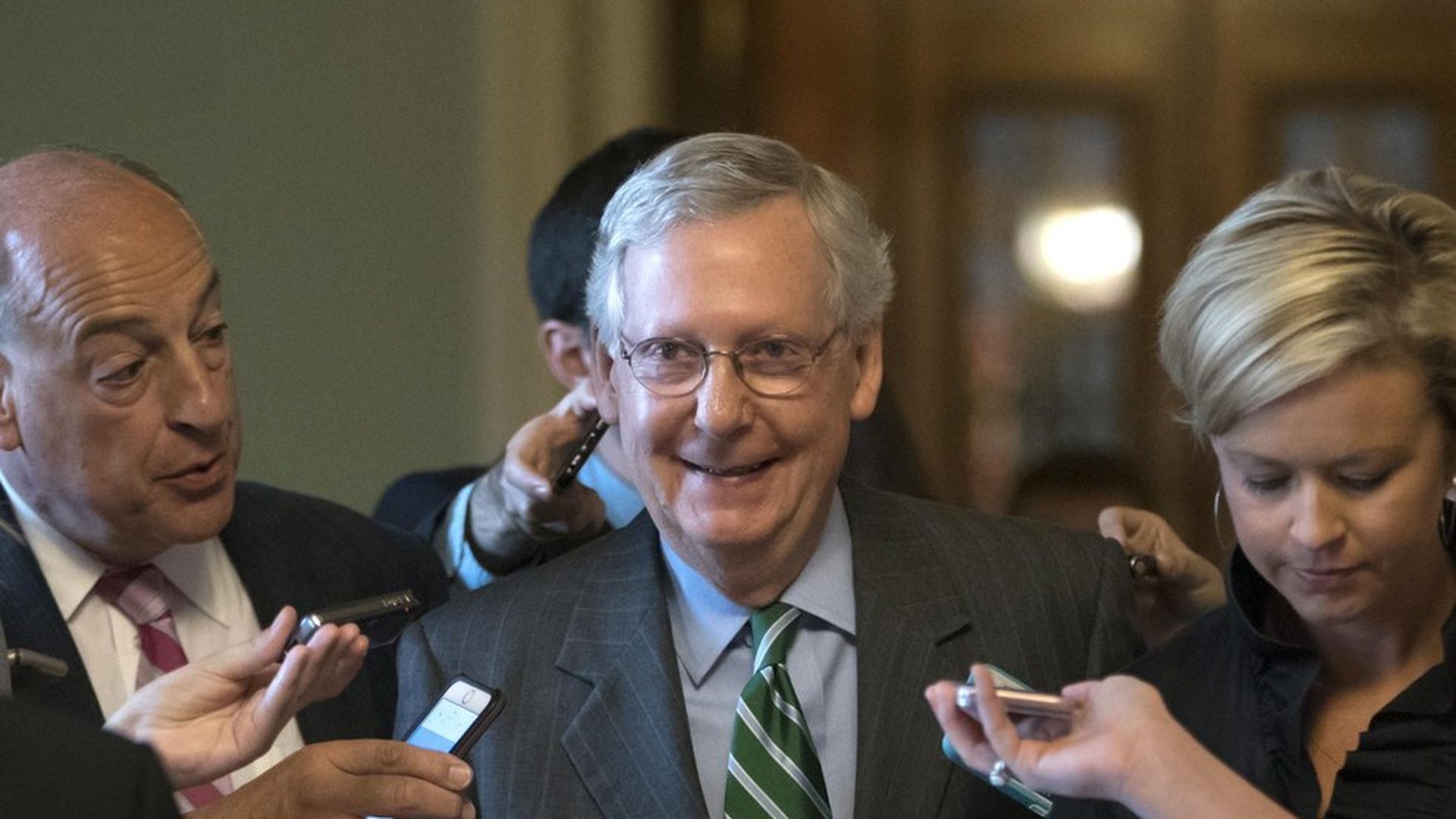 Senate Republican leaders have done an abrupt about-face on the health care bill: They're now planning to delay the vote to take up the bill until after the July 4 recess, according to two senior GOP aides. They say Majority Leader Mitch McConnell made the announcement at the beginning of today's Senate Republican lunch.
The bottom line: "Vote after break. McConnell wants to win. Going to make changes new score and win," said one aide.
What's next: A "full court press" from the White House, starting with Republican senators' meeting with President Trump this afternoon. "Work over the next 72 hrs to come to an agreement. Vote after the break," per another GOP aide.
Between the lines: Majority Whip John Cornyn had said earlier that the vote was going ahead. But ultimately, the decision is McConnell's — and he was getting too much pushback from Senate Republican holdouts who said they weren't ready to vote this quickly, without changes to the bill.
Go deeper