Senate confirms Tom Price as HHS Secretary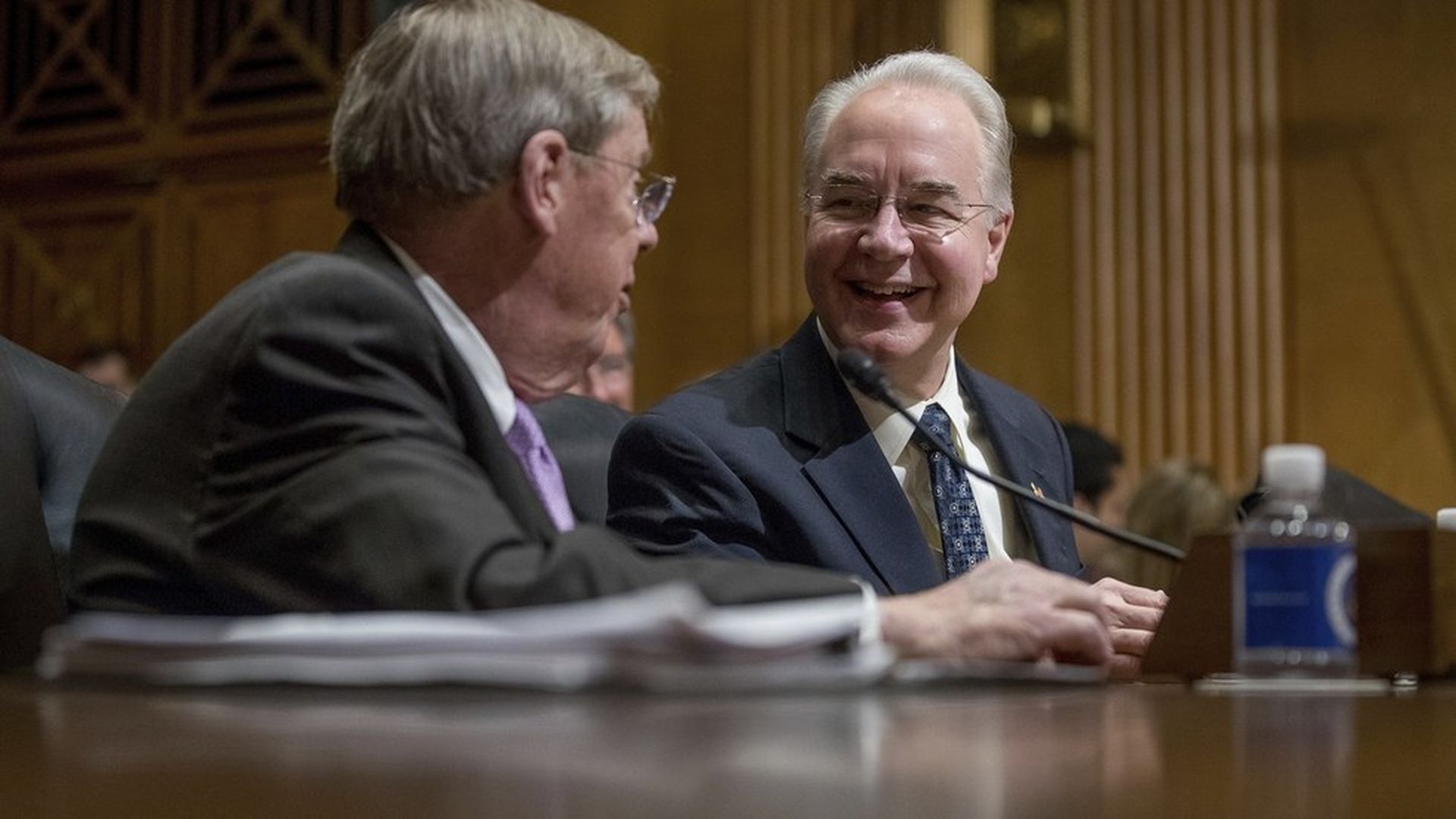 The Senate voted 52-47 to confirm Rep. Tom Price as Secretary of the Department of Health and Human Services early Friday morning. No Democrats joined Republicans in supporting his nomination.
In the hours leading up to the 1:45 a.m. vote, the two parties seemed to be describing two different candidates. Republicans heaped praise on Price, with Finance Committee Chairman Orrin Hatch declaring him an "exceptional nominee" in a floor speech. Democrats described an ethically questionable candidate who will wreak havoc on the health care system. Minority Leader Chuck Schumer referred to Price's previous support of partially privatizing Medicare:
The war on seniors by the Trump Administration begins when we confirm Rep. Price. — Chuck Schumer
What comes next: Republicans have repeatedly said their Obamacare repeal plans will move forward once Price is confirmed. President Trump has said an Obamacare replacement plan will be put forth at that time. Now, we'll see whether those legislative plans materialize and what Price begins to do to the health care law administratively.
Go deeper