Senate bill more conservative on Medicaid, but slows expansion phaseout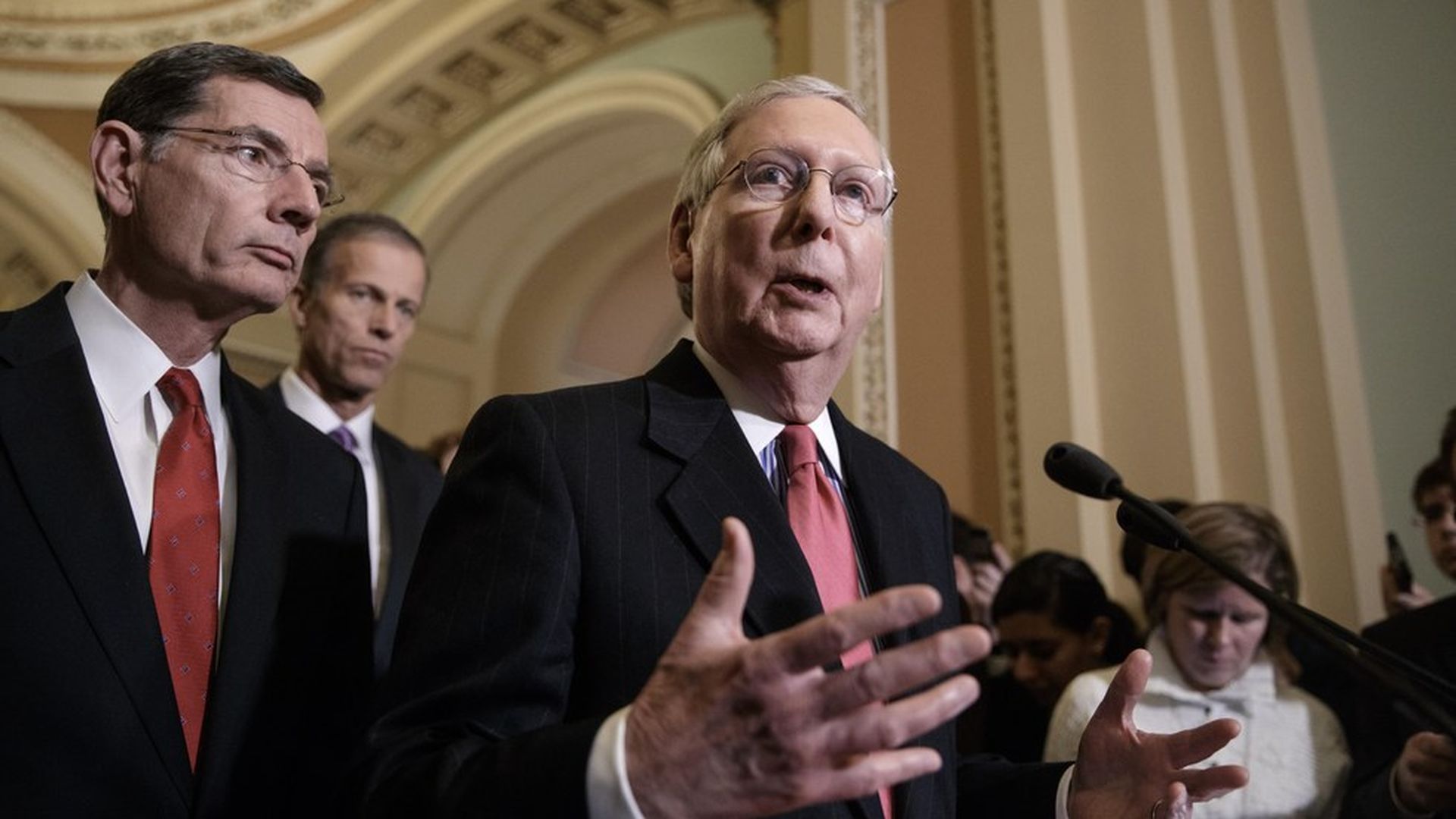 The draft Senate health care bill would move to the left of the House bill by easing the phaseout of the Medicaid expansion. But it would also move to the right by eventually shifting to a lower Medicaid growth rate — a nod to conservatives.
Here's what's been presented to members on Medicaid, according to two Senate GOP aides, and more briefings on other policy areas are expected this week:
It includes a three year glide path for phasing out Medicaid expansion. This means that beginning in 2020, the enhanced federal funding rate for the expansion population will lower to the state's traditional match rate over three years.
It will keep the House's per per-person funding growth rate, which was tied to medical inflation, but in 2025 it lowers to being tied to inflation, a lower growth rate. The Hill first reported this piece.
States would be able to pick the base spending amount for their starting growth rate based on eight consecutive quarters. A senior GOP aide said this is "intended to help expansion states deal with the change."
Go deeper