Senate approves Harvey aid, debt ceiling, government funding deal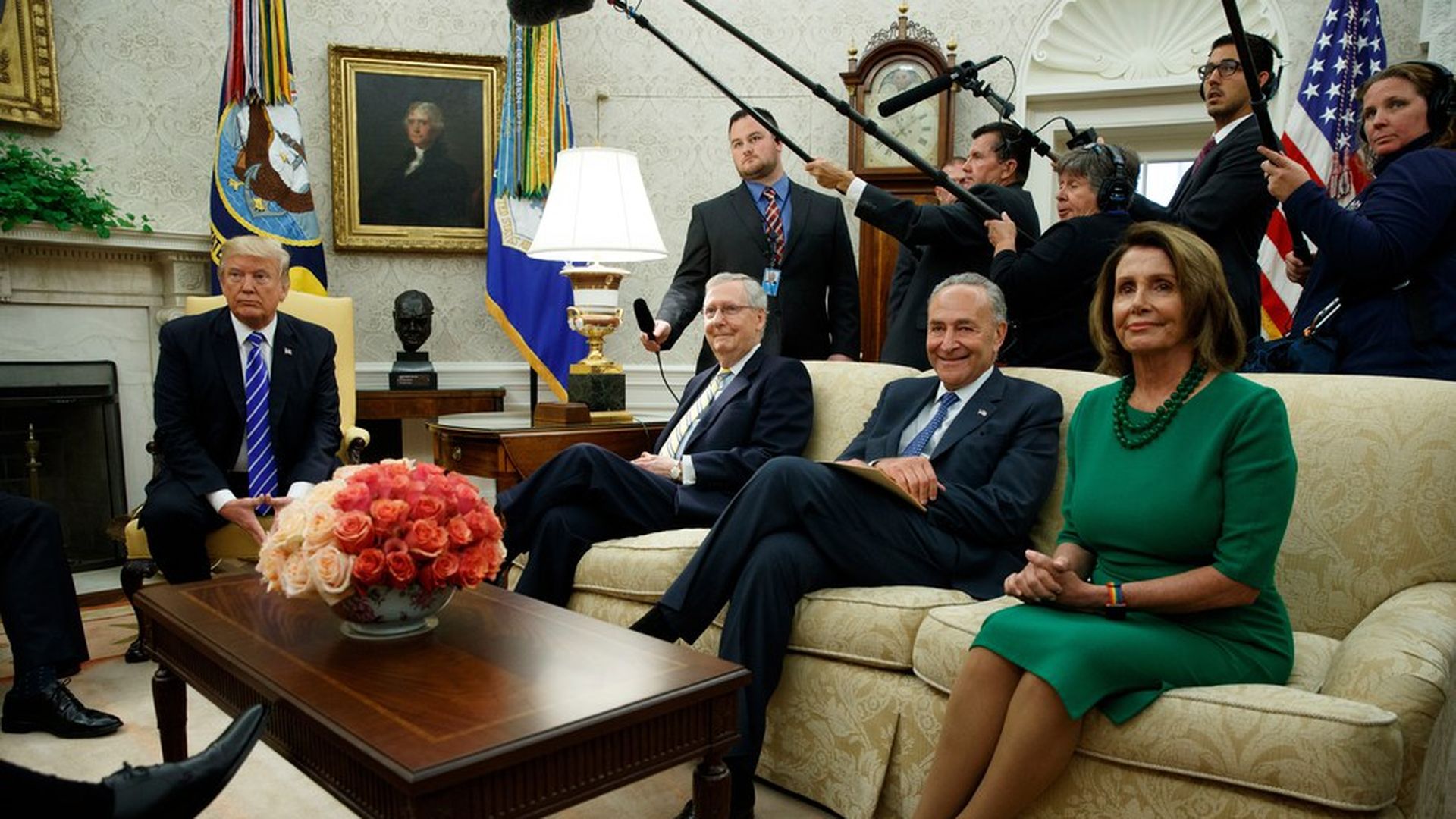 The Senate approved legislation that would deliver the first installment of Harvey aid, raise the debt ceiling and fund the government for the next 3 months, Politico reports. That includes about $22 billion in disaster relief funds for FEMA. The package will now head to the House, which could vote as early as Thursday night, per CNN.
The backstory: This plan is essentially the one floated by Nancy Pelosi and Chuck Schumer in a meeting yesterday with Trump, and such a short term debt ceiling raise was opposed by top Republicans and Treasury Secretary Mnuchin. Trump sided with the Democrats, and now the plan is moving forward.
The tally: 80-17, with all 17 nos coming from Republicans.
Go deeper