Sen. Corker won't seek re-election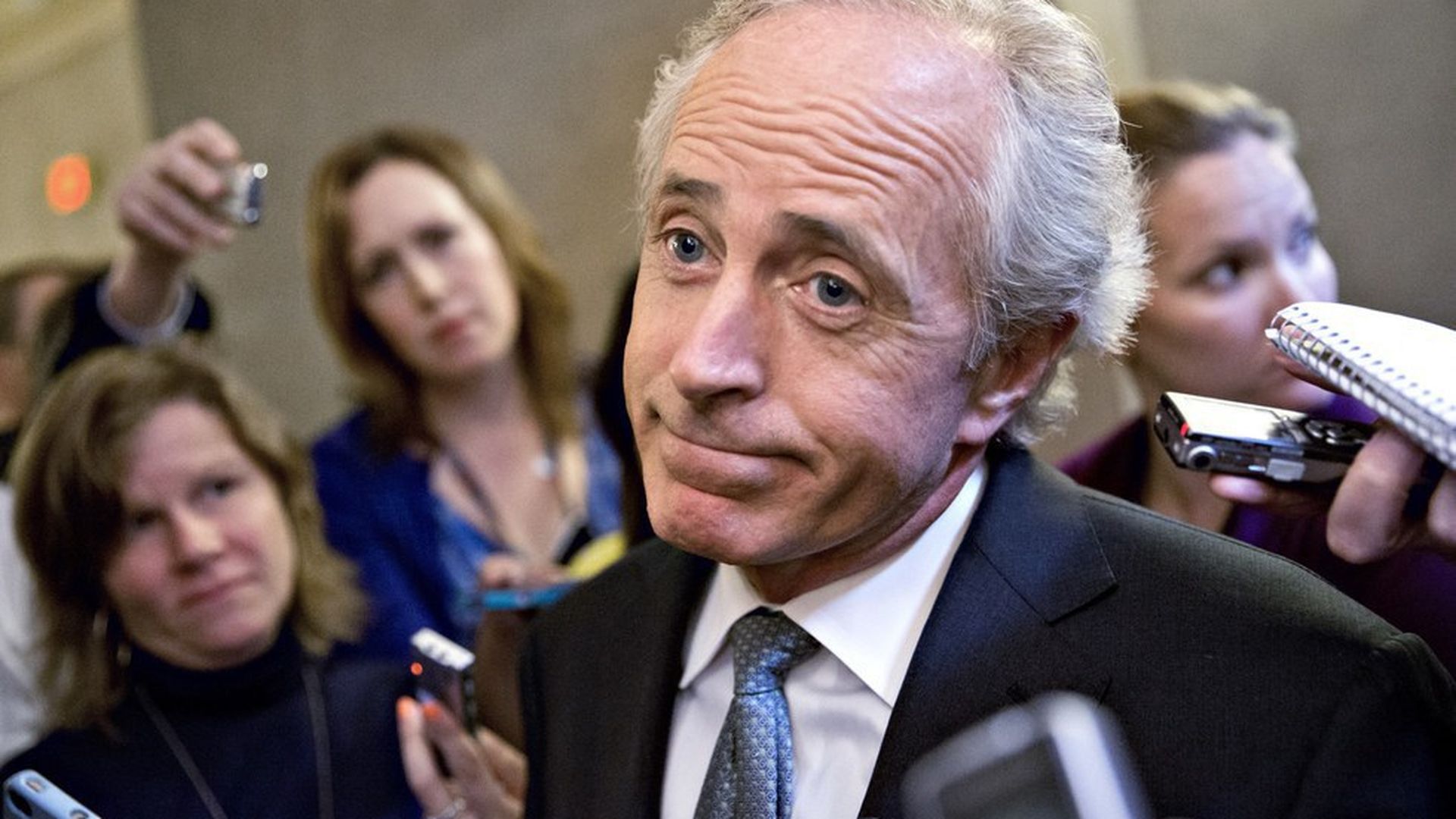 Republican Senator Bob Corker of Tennessee won't run for re-election next year, according to the Tennessean newspaper. Corker says he wants to act "thoughtfully and independently" for the rest of his term without worrying about running for re-election.
Why it matters: Corker is chairman of the Senate Foreign Relations Committee and was a reliably GOP establishment vote. According to the Tennessean, Corker had "agonized" about running again in the face of a possible challenge from more conservative Republican opponents.
Go deeper