Sen. Cantwell: Bringing coal back "from the grave" isn't the future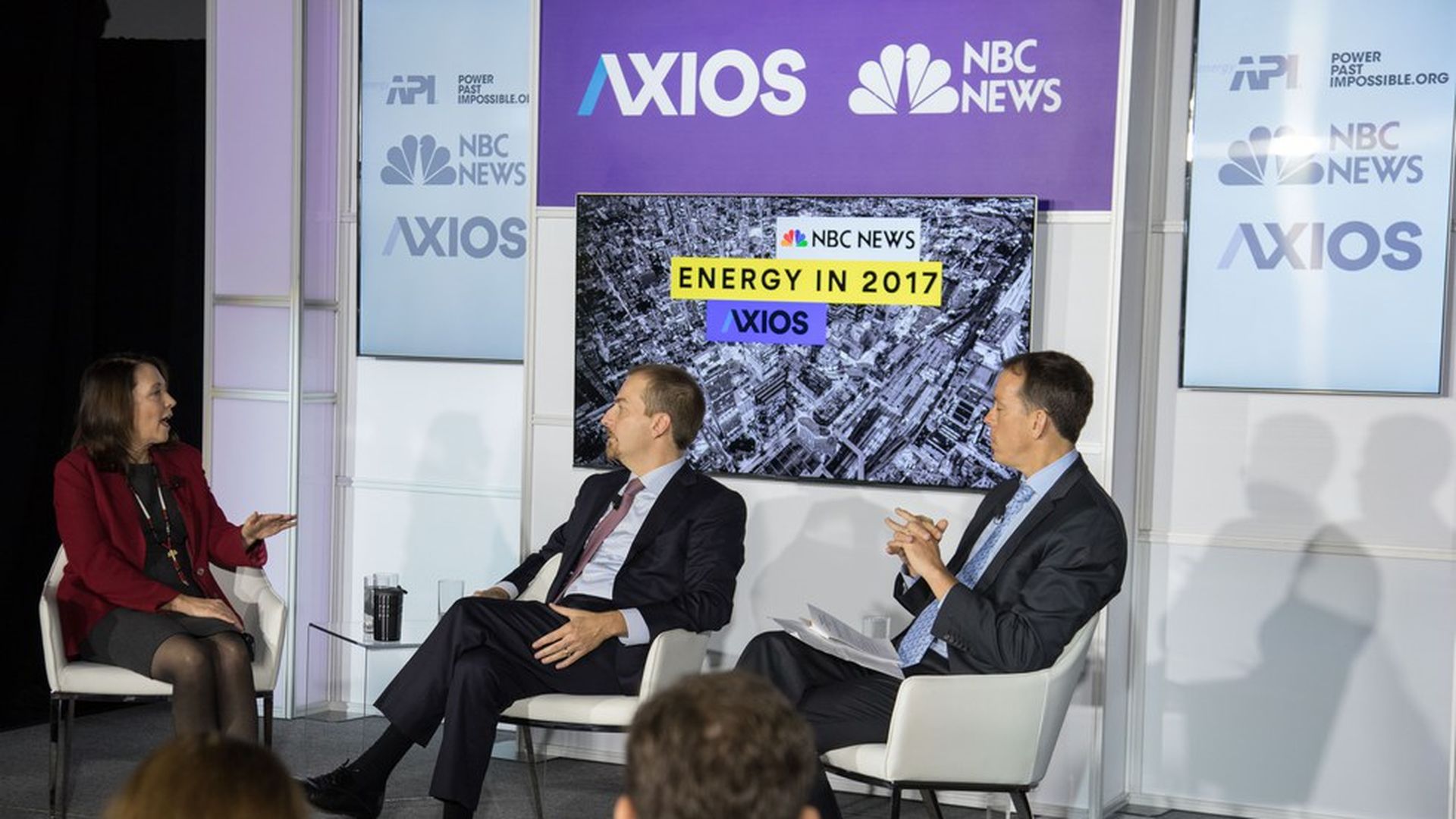 Senator Maria Cantwell told Axios' CEO and Co-Founder Jim VandeHei and NBC's Chuck Todd "the notion that this administration is going to cut the energy efficiency office…and instead try to hold on to this coal idea…it's not an energy strategy for the future." The senator was joining an Axios/NBC event this morning, helping us drive the discussion about the administration's energy policy priorities in 2017.
Why it matters, per Cantwell: She said Trump's administration is basically saying, "it's time to go back," referencing Trump's comments on coal. Going backwards is not what is best for the economy, per Cantwell.
On cybersecurity: She said it's the "number one threat" to our national infrastructure.
On election hacking: "We need a lot of data and understanding of what just transpired to make sure we're not hacked in the future."
On regulating tech like a utility: "I don't think it's our biggest challenge...we need to make sure...no one controls all the channels.
Go deeper