SEC considers dismantling CEO pay-gap disclosure rules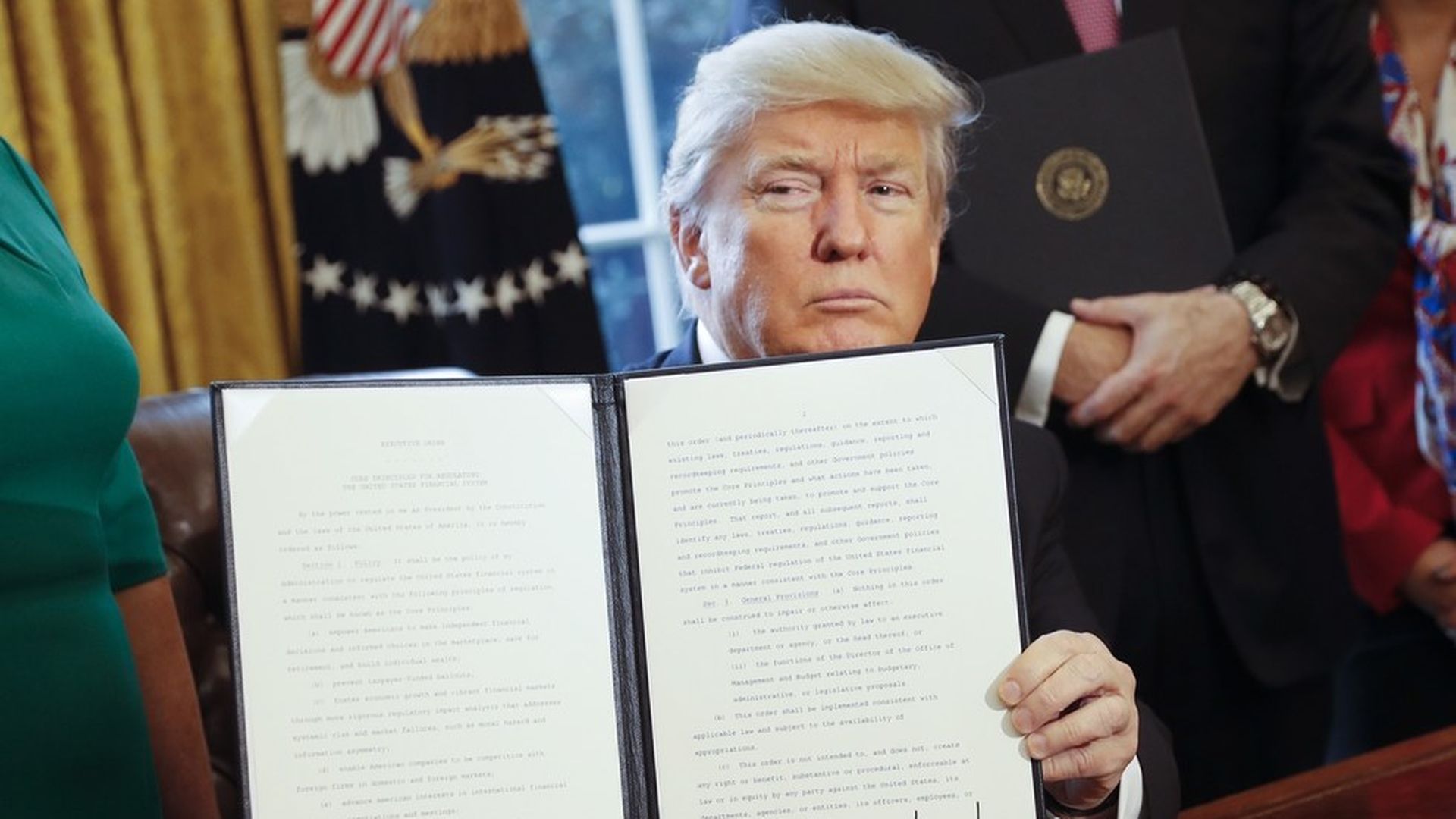 The GOP's list of grievances against the Dodd-Frank financial reform law is long, but near the top is a rule that requires companies to disclose the ratio between the compensation of its CEO and that of the median worker. The Wall Street Journal reports that an executive order signed last week concerning financial regulation would at least delay the implementation of the rule, which was supposed to go into effect last year.
Why it was included in Dodd Frank: As an effort to create more transparency around CEO pay, and pressure boards into slowing its rise.
What critics say: The ratio is difficult and costly to calculate and gives investors no useful data for evaluating the performance of firms. Furthermore, it may actually encourage companies to outsource more of their labor needs to contractors, a move that could lead to greater economy-wide inequality, even as it lowers intra-firm inequality.
Go deeper