Sebastian Gorka resigns from the White House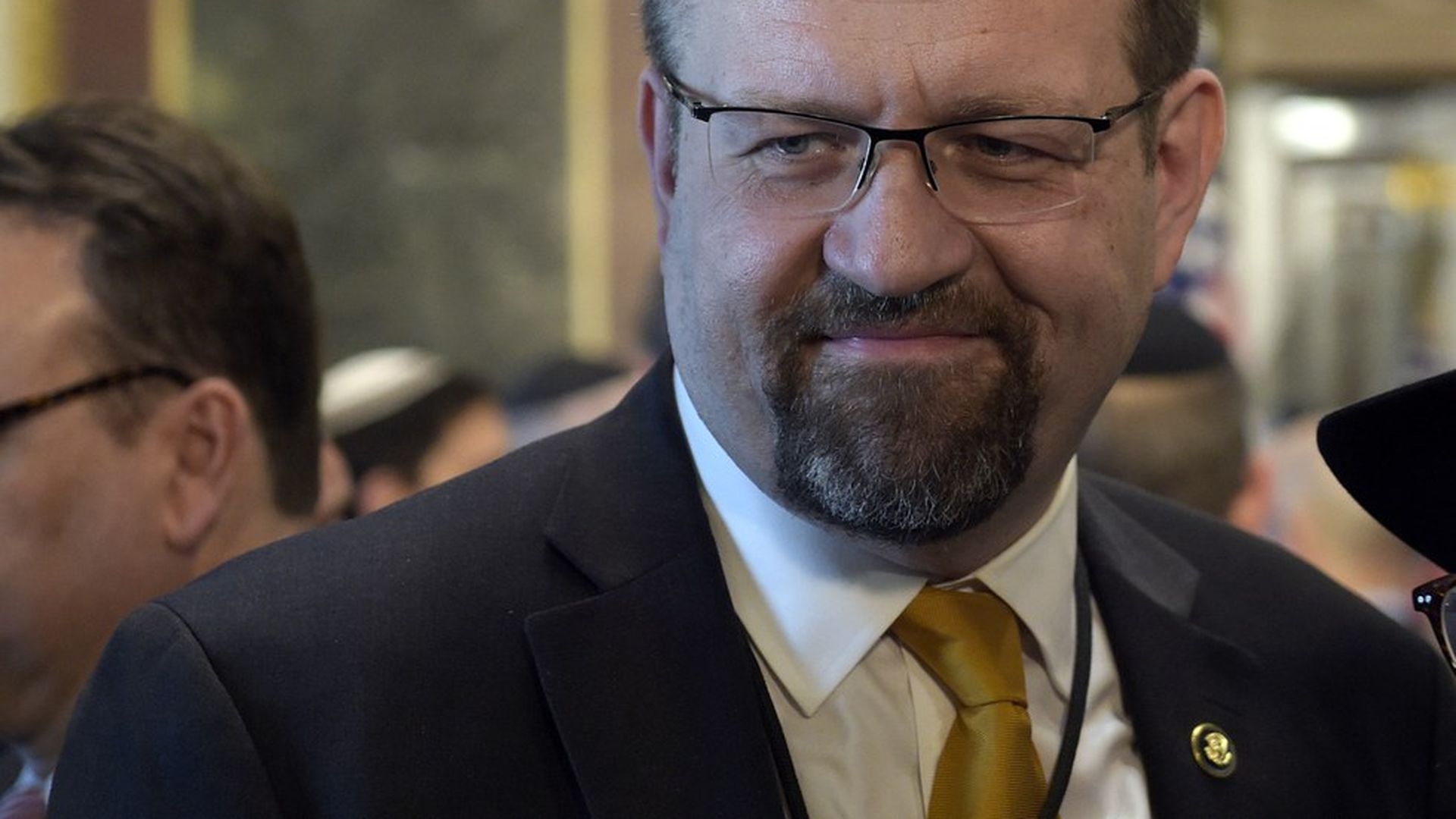 Sebastian Gorka, the former Breitbart staffer and deputy assistant to President Trump who was known for his fiery TV appearances defending his boss, is out at the White House.
From a White House Official: "Sebastian Gorka did not resign, but I can confirm he no longer works at the White House."
The Federalist's Mollie Hemingway first reported Gorka's resination which a source with direct knowledge confirmed to Axios.
Gorka's resignation letter, quoted by Hemingway, tells the president he can better serve his America First agenda from the outside: "[I]t is clear to me that forces that do not support the MAGA promise are – for now – ascendant within the White House..."
His resignation is both a fallout from Steve Bannon's departure, and a sign of Chief of Staff John Kelly's tightening control of the White House's sprawling, unaccountable fiefdoms.
More, from Axios' Jonathan Swan:
The media coverage of him was ridiculous from start to finish. He was never remotely influential enough to warrant the amount of ink dedicated to him — the guy was Bannon's strategist, sat in the Eisenhower Executive Office Building, and had no role on the National Security Council.
In addition, the widely spread smear that he was anti-Semitic was completely unsubstantiated.
The reality: Gorka was a White House staffer who was very bombastic on TV, and towards the end Trump became very enthusiastic about his flamboyant attacks on the "fake news." Trump raved about Gorka's performances, telling colleagues he had no idea what Gorka actually did but loved him on TV.
Go deeper