Season 4 of Silicon Valley is about breaking up the band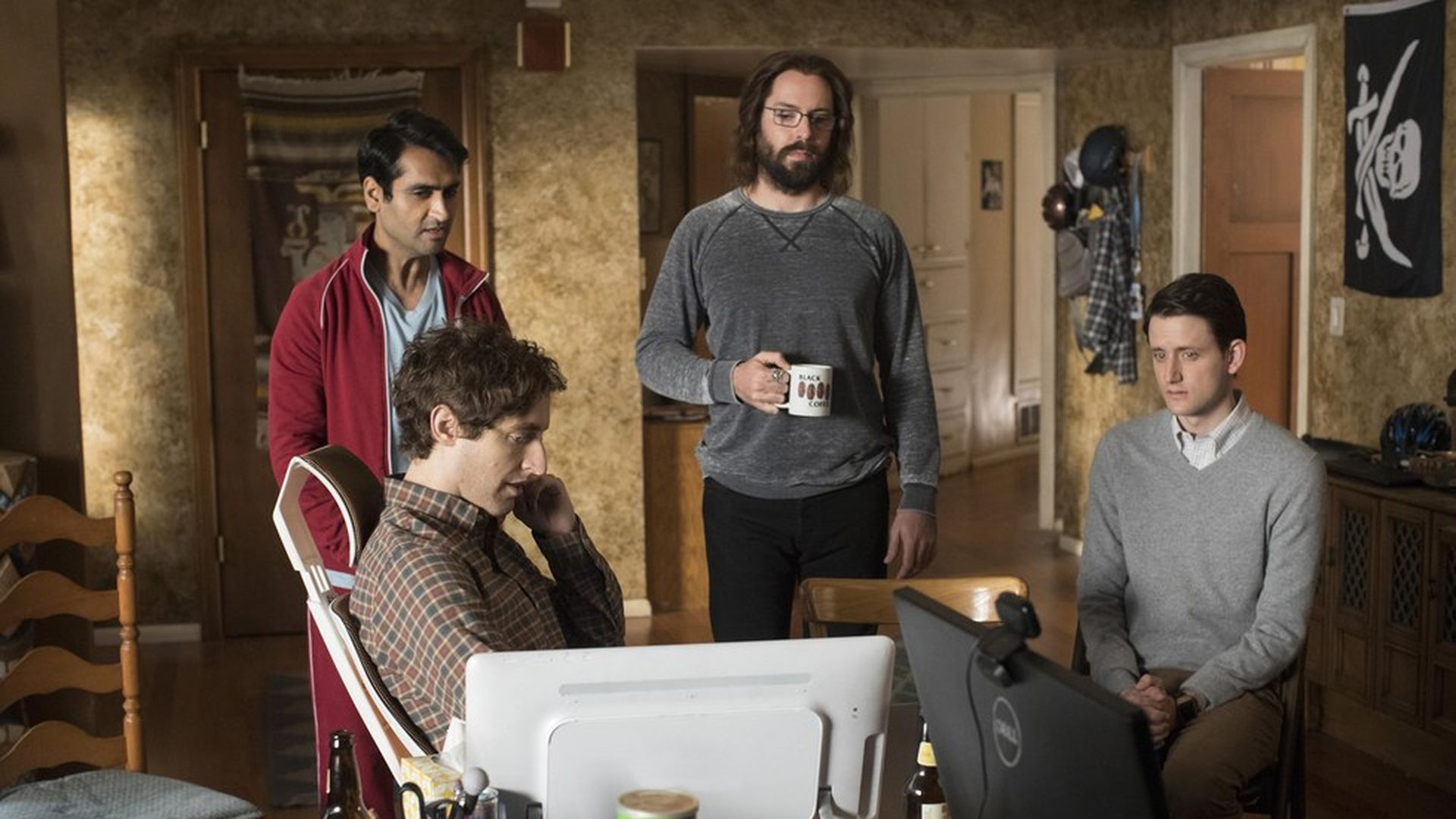 HBO's series poking fun at Silicon Valley will be back with a fourth season on April 23, and some changes are afoot. Axios had the chance to catch up with some of the show's cast ahead of a premiere in San Francisco on Tuesday. Here's what they had to say...
Describe the fourth season:
"Up until this point, the band has been together facing obstacles as a unit, and what season four does is what happens when the band starts splitting up?" — Thomas Middleditch, who plays CEO Richard Hendricks
Are you surprised that the rest of the country still has an appetite for the show:
"When we were doing the pilot the world as a whole wasn't as into the culture of Silicon Valley ... People know the names of VCs and stuff. They didn't know that four years ago. People use these apps, they know the names ...People are like, 'there's crazy stuff going on over there,' and then there's crazy stuff on our show that doesn't seem that crazy because it's slightly less crazy than what's going on in actual Silicon Valley." — Kumail Nanjiani, who plays engineer Dinesh Chugtai
"I think Americans are just interested in money ... Robber barons are interesting." — Zach Woods, who plays business guy Jared Dunn
On which they prefer, Silicon Valley or Silicon Valley:
"I like the TV version. I think the world that the TV show is set in is slightly more hopeful than the real-life world." — Nanjiani
"I think there's a lot of absurdity in both things." — Middleditch
What about Hollywood vs. Silicon Valley:
"There's a problem in Hollywood. You hear this, that we're out of touch, and that's very true," said Nanjiani. "I think that parts of the tech world seem to be even more out of touch with reality. At least people in Hollywood have to pretend to be real."
How do you tackle serious issues, like diversity?
"I think the job of any satire is to draw attention to the shortcomings of the world that you're satirizing," said Woods. "But you run the risk too that if the show becomes too sanctimonious then you become the people you're satirizing."
What tech are you interested in?
Middleditch, Woods, and Amanda Crew, who plays venture capitalist Monica Hall, all mentioned connected devices like the Nest Thermostat, though only Crew bragged about installing one on her own.
Go deeper