Sears suppliers revolt, hastening its decline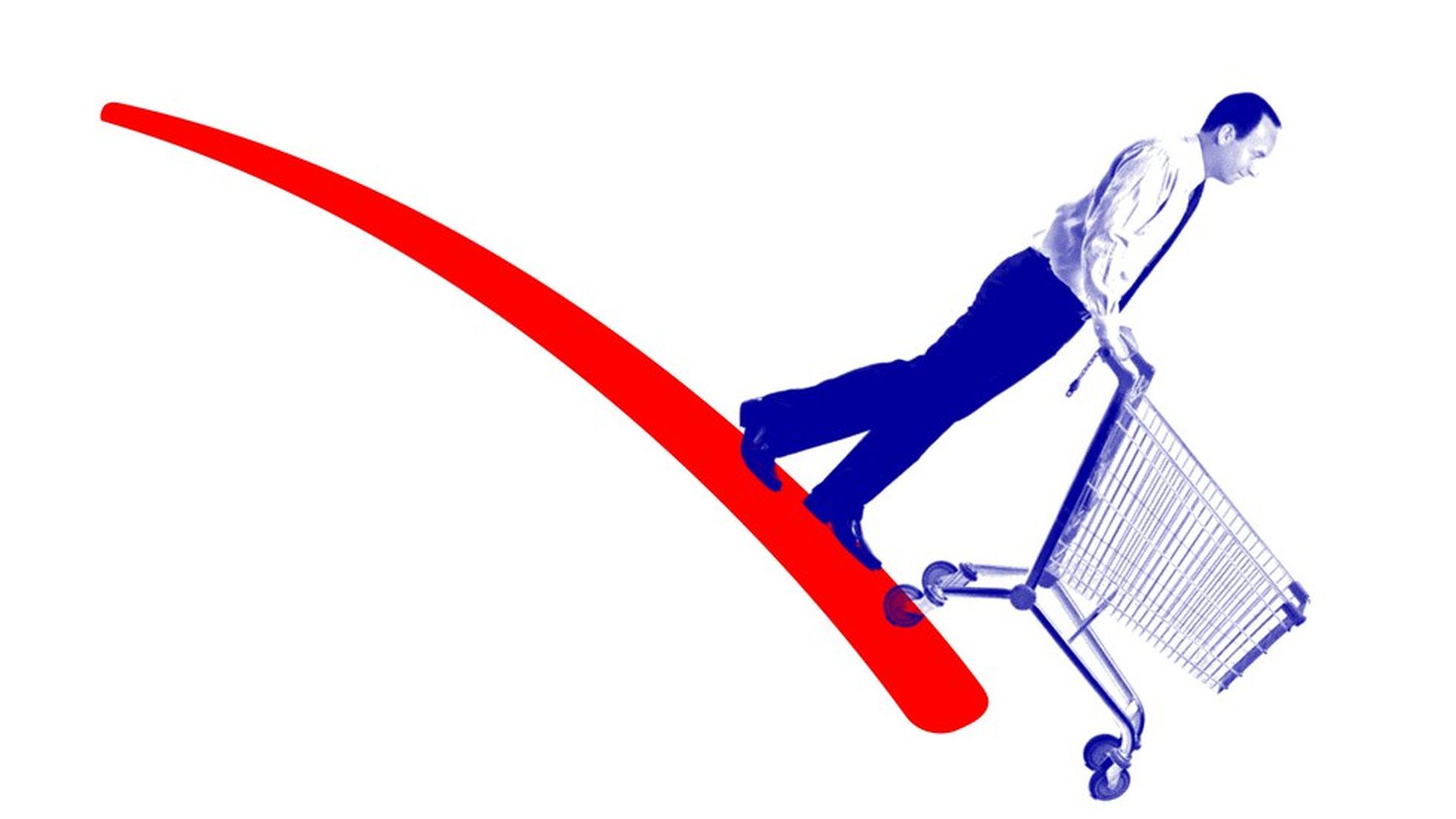 Shoppers at Sears can no longer find Whirlpool appliances or women's Levi Strauss jeans and now the Wall Street Journal reports they are low on one of the holiday season's hottest toys — the L.O.L. Surprise — because its manufacturer is questioning Sears' financial health.
Why it matters: Sales at Sears accounted for roughly 1% of U.S. GDP in the 1960s, but decades of competition with big-box retailers and online merchants, combined with recent mismanagement by CEO Eddie Lampert, have whittled down Sears' financial position thoroughly. Now suppliers are reducing shipments, tightening financing terms, or refusing to work with the retailer altogether out of fear of being stiffed if Sears is forced into bankruptcy, the WSJ reports.
"We see no viable path for Sears to succeed as a retailer," Bill Dreher, who covers Sears stock for Susquehanna Financial Group, tells WSJ. "I'm concerned that the vendors are starting to lose patience," he says, arguing that this is what put Sears subsidiary Kmart into bankruptcy in 2002, when it was an independent firm. Lampert took control of Kmart after its bankruptcy and then leveraged its stock to acquire Sears in 2005.
The fraying patience of vendors is obvious from the following moves, reported by the Journal:
LG Electronics and Samsung are demanding cash up front for delivery of certain goods.
Sears was forced to sue two longtime manufacturers of its Craftsman tools brand earlier this year to keep them shipping merchandise to stores, even though the Craftsman brand was sold off by Sears months prior.
Clorox is imposing tougher repayment terms for its popular household products.
Lampert's management style is partly to blame for Sears' recent struggles, according to the article.
Lampert adopted a strategy of skimping on investment and store upgrades and instead used that money to buy back Sears stock from investors, a strategy that kept Sears stock buoyant, until the financial crisis struck and Americans preference for online commerce grew dramatically, WSJ said.
According to the report, Lampert, "keeps his own counsel," and doesn't visit Sears headquarters more than a couple times per year. He also rarely visits stores and prefers that top executives do the same, arguing that it is cheaper and more efficient to "connect with store managers over videoconferences."
The bottom line: Few traditional retailers have thrived in this era of e-commerce. But Sears, which was once the most innovative retailer in America, has been caught more flat footed than the rest partly due to Lampert's missteps.
Go deeper