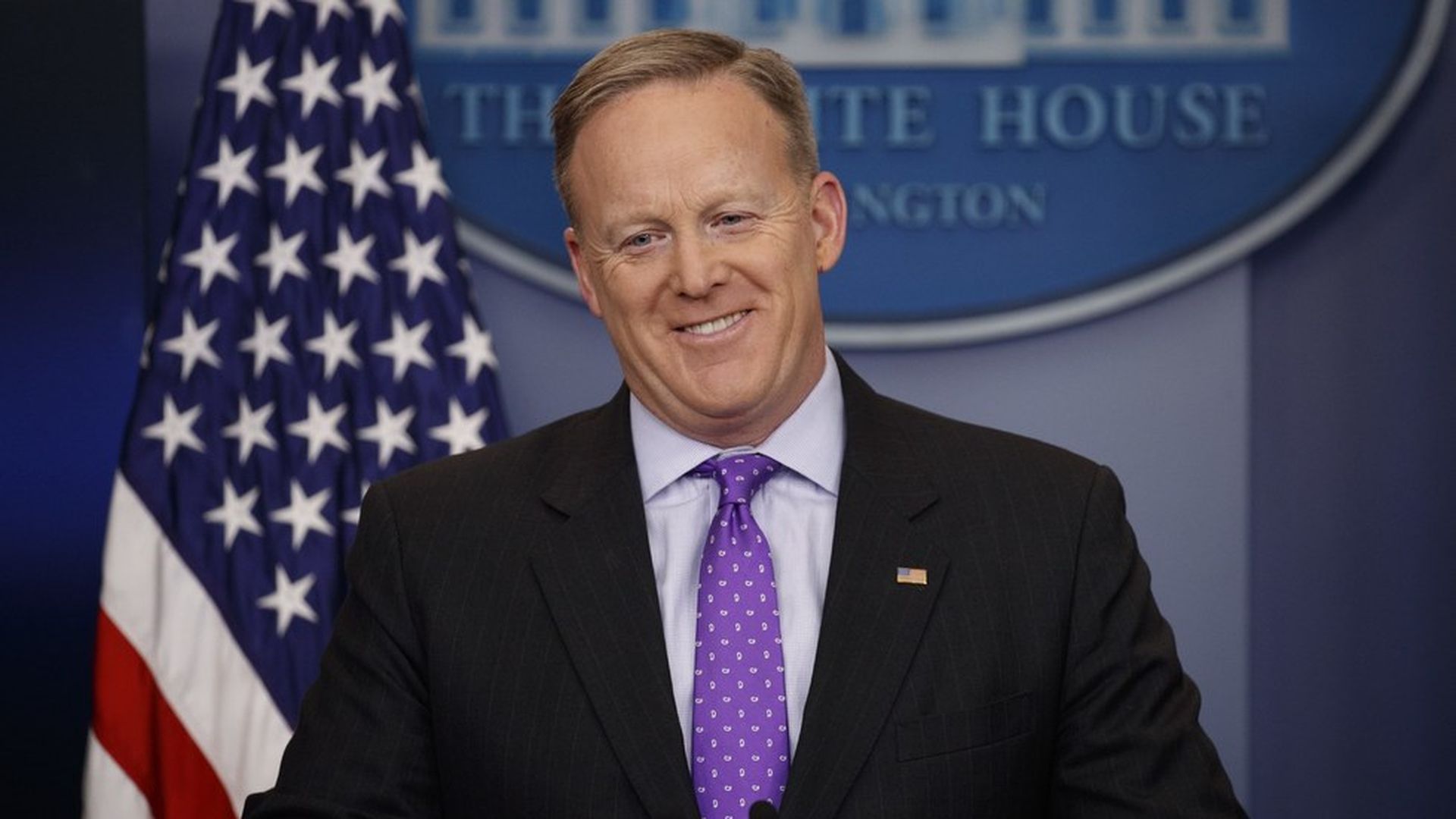 In 2014, Sean Spicer, then RNC communications director, delivered "17 Rules for Life" at his high-school alma mater — Portsmouth Abbey — a Catholic Benedictine boarding and day school on the shores of Rhode Island's Narragansett Bay.
Here are the Sean Spicer ('89) rules, drawn from a Boston Globe front-pager yesterday, and an article in the school's alumni magazine that was reposted on a blog:
There are no jobs for "anything." [Before a job interview, know what you want to do.]
Think before you tweet, post or upload.
Showing up is half the battle; showing up early and often is the other half.
Take responsibility when you screw up — you will be rewarded.
Never give up.
[Lost to history.]
Have a plan but be flexible.
Trust your gut.
Perception is reality.
Get to know the international students and understand their different perspectives.
Make good friends. Find a mentor.
Remember to say thank you, orally and in writing.
Your mail can always be addressed to "occupant." [According to the alumni magazine, "Here Sean stressed the importance of being the person you truly want to be. Do not be arrogant and pretentious in an enviable position you have attained. With these comments he clearly reflected the Benedictine value of humility."]
Have a relationship with God.
It's true — it is who you know.
Follow your mom's advice: It's not what you say, but how you say it.
Life is short; leave it on the field.
Go deeper