Sean Spicer resigns as White House press secretary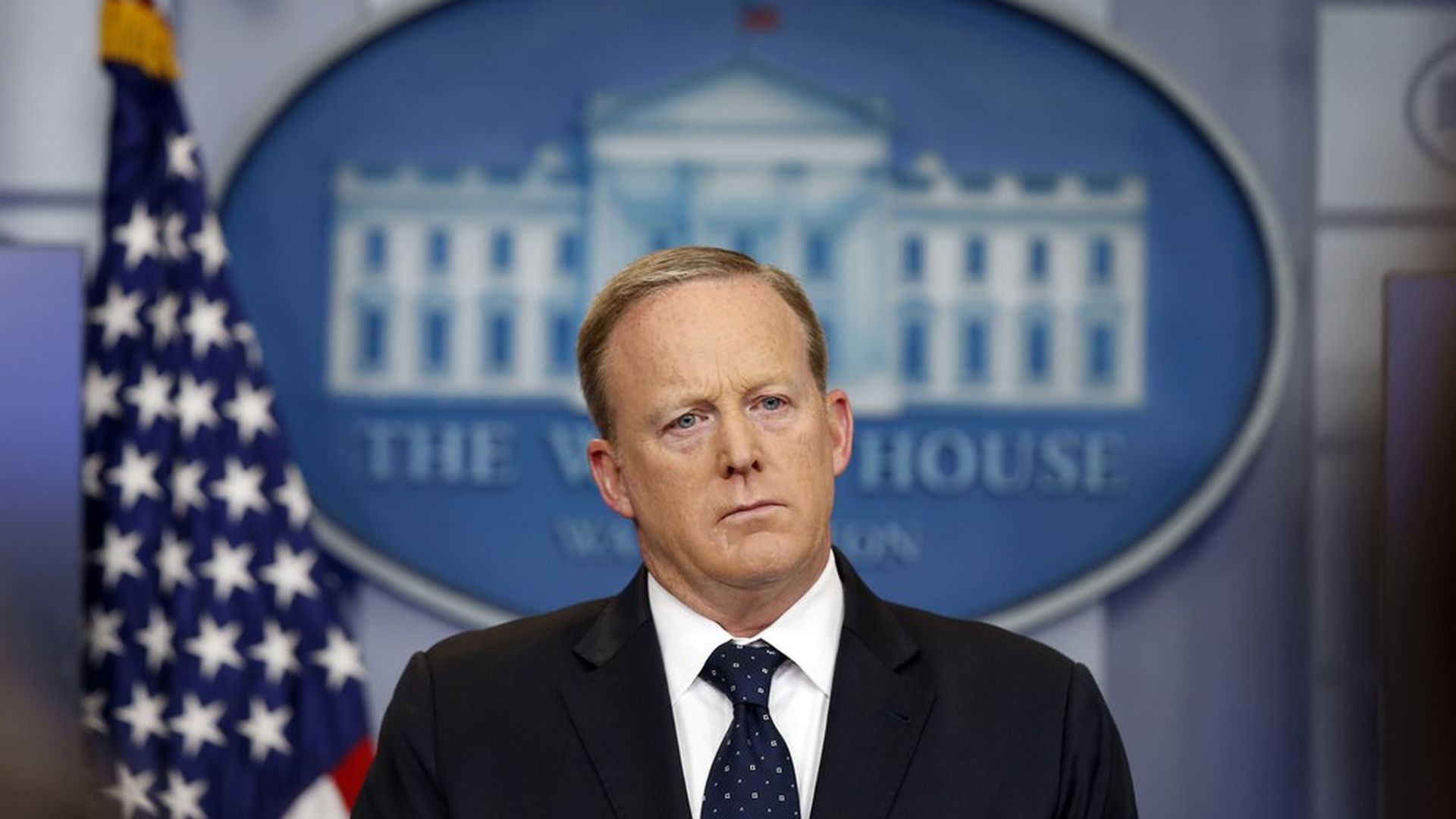 Almost immediately after President Trump offered the White House communications director position to New York financier Anthony Scaramucci, Press Secretary Sean Spicer resigned, telling Trump that he "vehemently disagreed" with his decision, per The New York Times' Glenn Thrush.
According to Thrush, Trump offered Scaramucci the job at 10am, and asked that Spicer remain on the team, but Spicer said the appointment was "a major mistake."
What's next: Spicer announced on Twitter that he will continue to serve as press secretary through August before officially stepping down. He also told CNN that he thinks the White House is now in a position where Trump "could benefit from a clean slate."
Go deeper