Scott Pruitt's philosophy: "EPA originalism"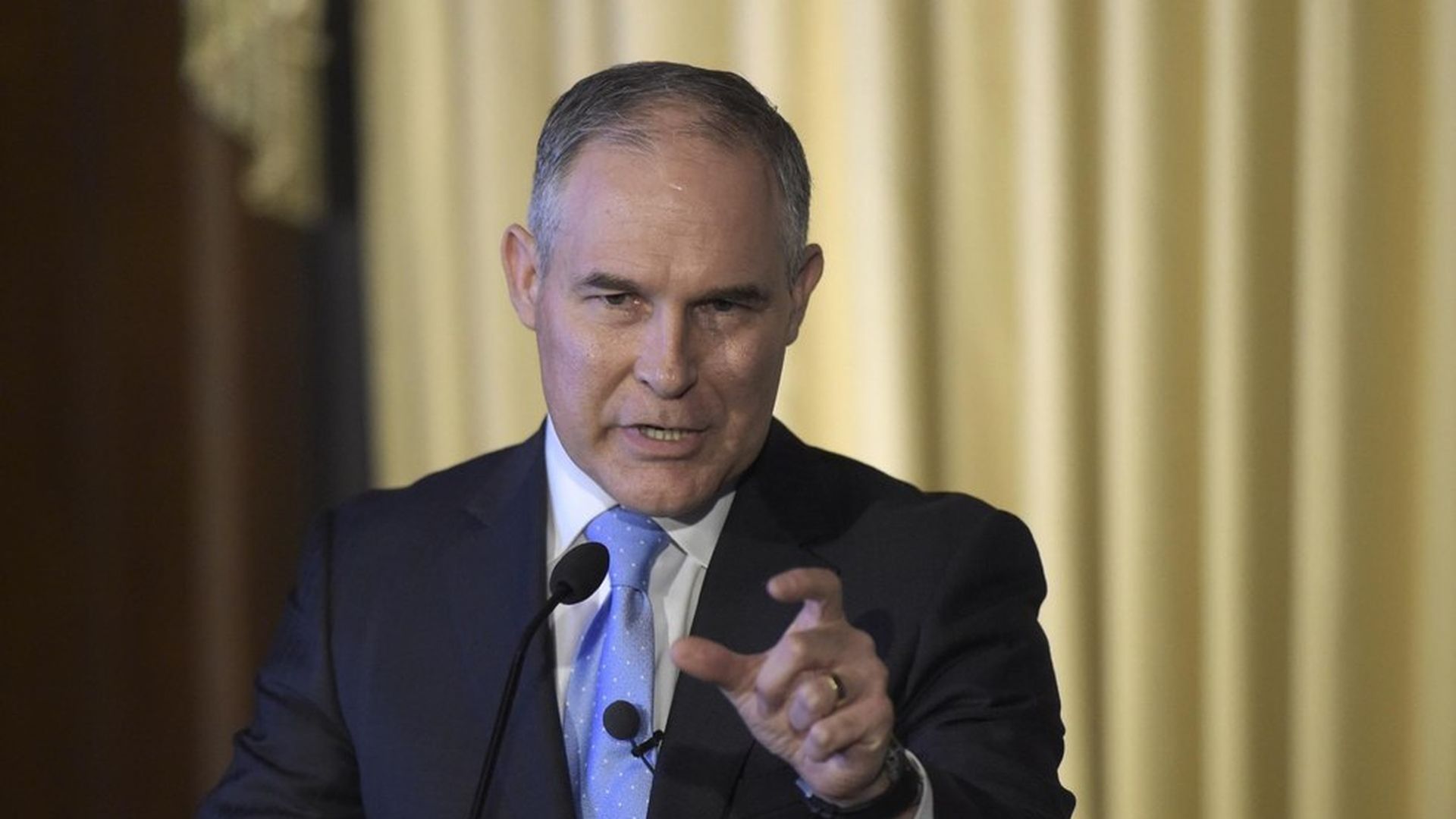 In an interview with Breitbart News, EPA Administrator Scott Pruitt branded his philosophy as "EPA originalism," and pledged to fight back against Obama-era "regulatory assault" to focus on projects like environmental cleanup. Some choice quotes that showcase his laissez-faire attitude…
"We can be both pro-growth and pro-environment, we've done it as a country throughout our existence."
"I think the greatest impediment we've had on economic growth is regulatory uncertainty."
"Agencies at the federal level are part of the executive branch, they exist to enforce the law, not make the law."
Go deeper