Scoop: Trump wants to do tax reform and infrastructure at the same time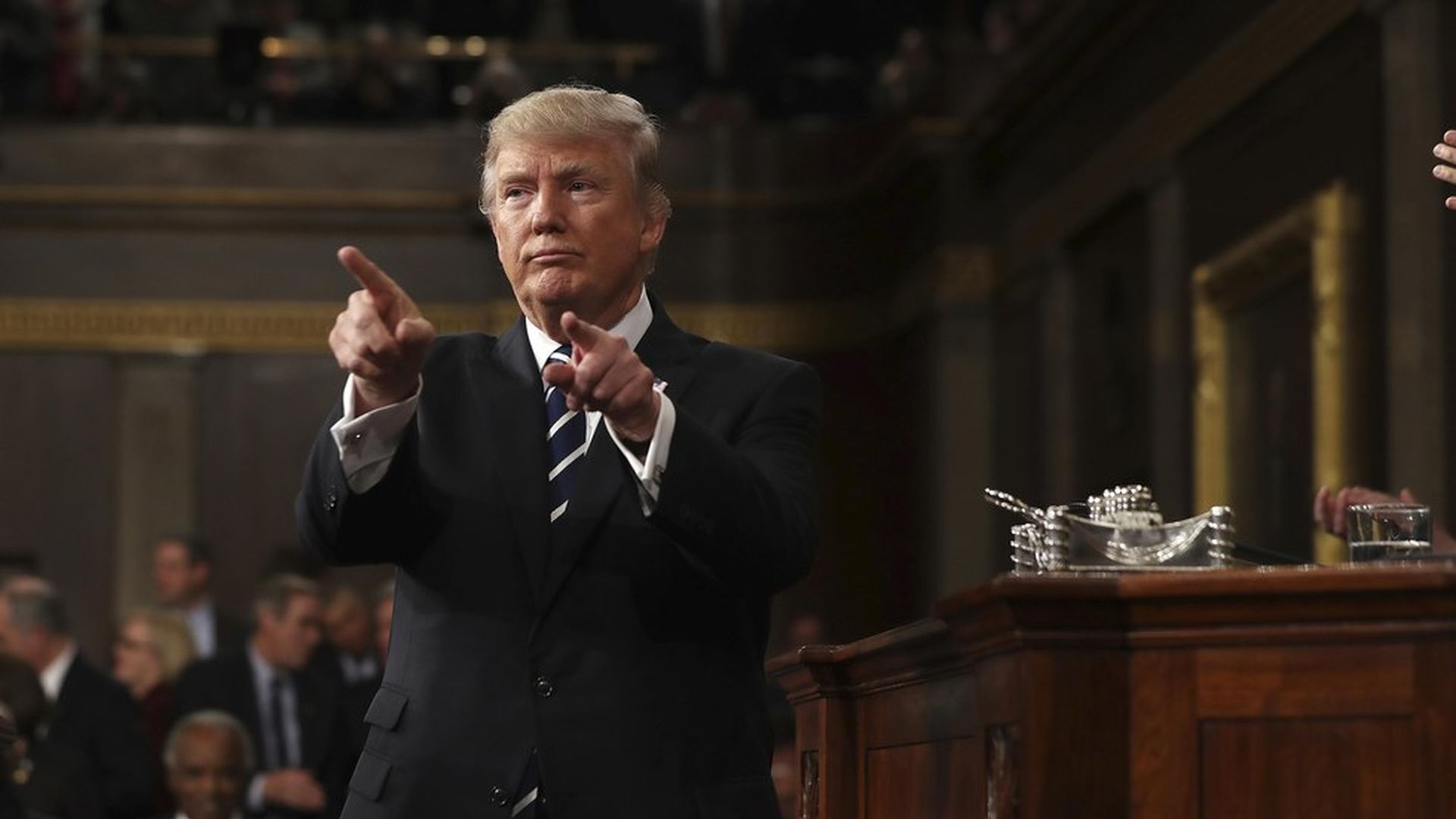 The Trump administration is looking at driving tax reform and infrastructure concurrently, according to a White House source with direct knowledge.
It's a major strategic shift - infrastructure was likely going to be parked until next year - and is only possible because of last week's healthcare debacle.
President Trump feels burned by the ultra conservative House Freedom Caucus and is ready to deal with Democrats. Dangling infrastructure spending is an obvious way to buy the support of potentially dozens of Dems, meaning he wouldn't have to bargain with the hardliners.
Bill Shuster, the guy who would steer Trump's infrastructure package through the House, tells me he's optimistic Trump could get it done this year.
"It certainly changes the calculus of the timing with the defeat of healthcare," says Shuster, the chair of the House Transportation and Infrastructure Committee, in an interview in his Capitol Hill office Monday.
Trump needs fast victories and infrastructure is something that's big, flashy, and potentially bipartisan. There's no solid plan yet, but Shuster knows how to appeal to Trump.
"Infrastructure is always something, you can see it, you can feel it, you can taste it," says Shuster. "Having members go back next year when it comes time for the election season to start...for them to be able to go back home and say, 'hey, we're going to get this done, this bridge, this transit system, this roadway, this whatever the infrastructure piece, it's coming.'"
Shuster has rare credibility to deal with Trump because he was an early campaign supporter and has been chatting with the billionaire about infrastructure and airports long before Trump ran for President.
Go deeper